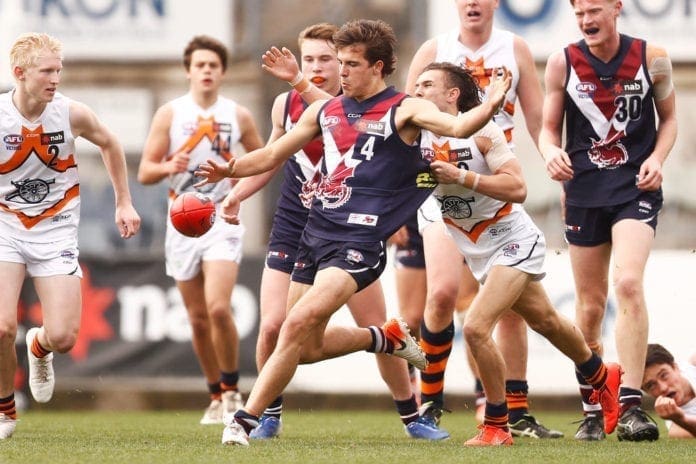 The AFL Draft is around the corner, with the first pick set to be called out on Wednesday night, ahead of the two-day event.
Every year there are draft steals and unfortunately draft busts, although AFL Media draft expert Cal Twomey believes we may already know who the biggest steal could be.
Father-son and academy players have been steals in recent years given the system clubs use to secure their own, with Hawthorn set to be the biggest beneficiaries of the 2019 edition.
Finn Maginess will join the Hawks as a father-son selection, and with the Hawks trading down the draft, Twomey says they could select him much lower than where most believe he should go.
"You know whose numbers are going to stack up?
"We've talked a lot about him but Finn Maginess. He's going to be one who is a father-son at Hawthorn.
"They'll match a bid for him. I think the way the draft is panning out, a bid may not come for him until much later than we expect and much later than it should come.
"It might not come until deep into the 20s. It's the perfect result for Hawthorn because they've traded back.
"Everyone knows they are going to match, so clubs at that top end say do we have to put up our bid? Don't even bother. The interstate clubs don't worry about it.
"He's a player who I think if a bid comes at 25 onwards, we'll look back in a couple of years and go, 'geez, those clubs should have put their hands up earlier'."