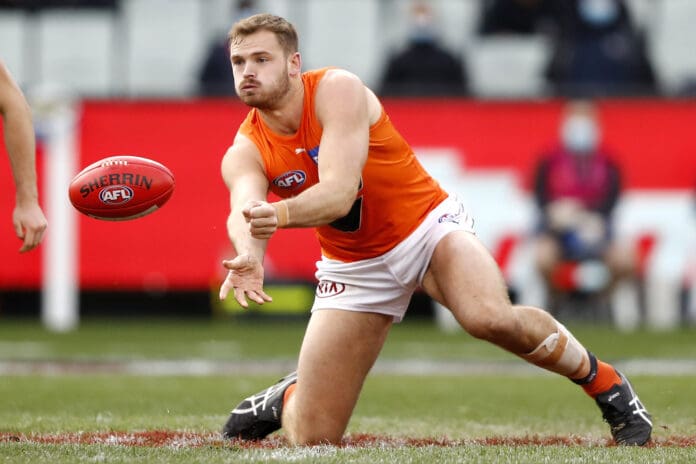 GWS football boss Jason McCartney has provided an update on a trio of off-contract assets and the future of a high-priced defender who is signed until the end of 2024.
The Giants enter this week with five players still unsigned for next season after delisting Cameron Fleeton and Jason Gillbee in the wake of their preliminary final exit.
Matthew Flynn, Cooper Hamilton, Lachlan Keeffe, Braydon Preuss and Callan Ward are yet to cement their futures as the trade and free agency opening nears, with both Flynn and Preuss facing uncertain paths after the breakout of once-fringe ruckman Kieren Briggs.
Flynn has gained interest from West Coast and Melbourne and is eligible for free agency in 2023, while the Giants are yet to table an extension to the 26-year-old.
Speaking on Trade Radio, McCartney confirmed the club has continued to work with Flynn and his agent Scott Lucas, with the Giants expecting that Flynn finds a new home in the coming weeks.
"We haven't been in a position to offer Matt a contract. So him and Scott Lucas have done the right thing to explore their options," McCartney revealed.
"Where it sits at the moment, and we've been working with him a little bit on this advising in the background, to help him. Scott's a wonderful manager and is giving him the best advice.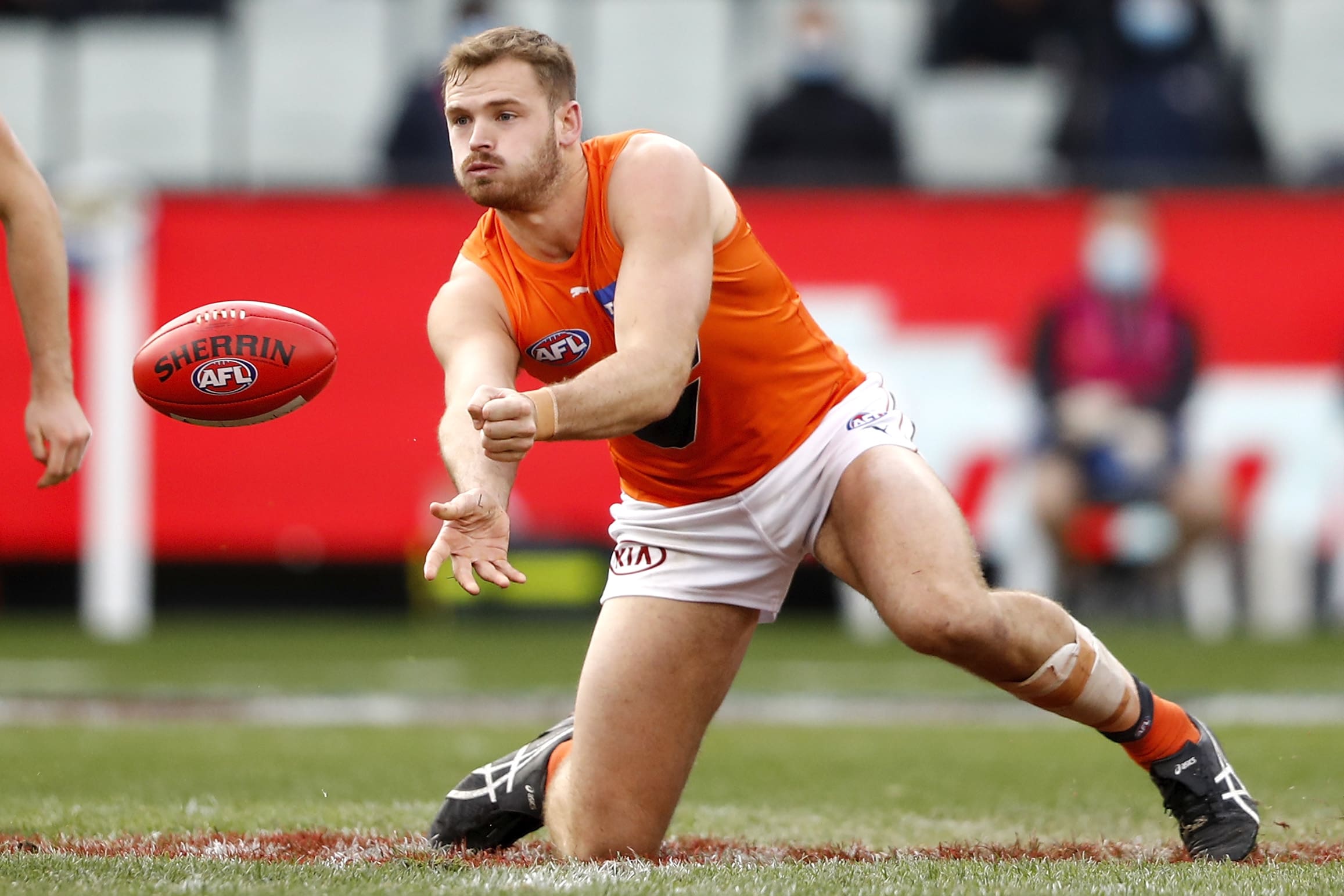 "[Flynn] is looking for that opportunity to play more regular football. He had that a bit earlier in the year with us but Kieren Briggs really stood up in the second half.
"It's fair to say he's probably weighing up options now between West Coast and Melbourne in what [a deal] looks like, but I don't think he's come to a final decision on that yet.
"Those clubs will hear more soon."
Flynn likely exit is likely to mean Preuss earns a new deal as Brigg's No.2 man for 2024.
Preuss battled with a range of injuries throughout the course of this season only to make his return to the field through the VFL late into the year.
Having shown an ability to compete at an elite level once again, Preuss is likely to land a new deal for 2024 following positive signs in his return.
"We hadn't put offers to either of those two players in Matt and Braydon, as what we were doing in the back half of the year was just assessing what we want that ruck space looking like going forward," McCartney added.
"Braydon has missed a lot of footy with injury, so we were waiting before he got back and played some VFL at the end of the year. Then there was some training and playing some match sim to make sure we had a level of confidence in him potentially being able to stand up.
"It's a position where you don't want too many but you don't wanna be too short. We'll be happy going forward with Braydon."
The Giants are expecting to have defender Nick Haynes on their list next year in what would be the final year of his five-year deal signed in 2019.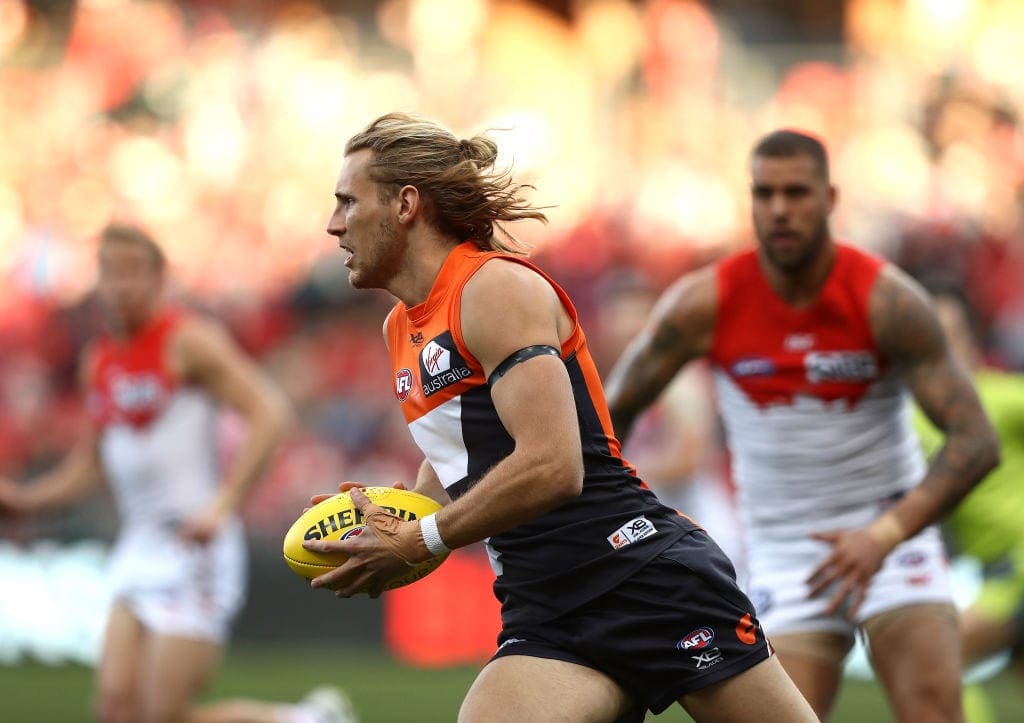 Haynes' name has been floated as a potential trade option given his limited level of opportunities under Adam Kingsley this year following the strength of his fellow defenders over the course of the last 12 months.
McCartney said the club is confident the 200-game backman will be in the orange and charcoal to see out the last year of his contract.
"Nick was just unfortunate in the end. The backline just evolved before our eyes, it started to last year, but just our back eight was so dynamic in the end.
"He was sort of sitting on the fringe there. We've had chats over the last few weeks and exit interviews, he's pretty keen to get his spot back in that side.
"We'll be expecting him to be playing on next year at this stage."
Another key position Giant's future is less certain, with veteran Lachlan Keeffe yet to learn if he'll be earning a new deal for 2024.
Keeffe, who featured in the Giants' strong run through September, is keen to play on next year but might not have a list spot available in Sydney's west.
"He's just in limbo at the moment," McCartney said of the former Magpie.
"Just waiting, it's an interesting one for us as we're not looking at moving too many players on so list spots become a bit of a juggling act. We've gotta work through that and we've got consideration for the rookie list as well.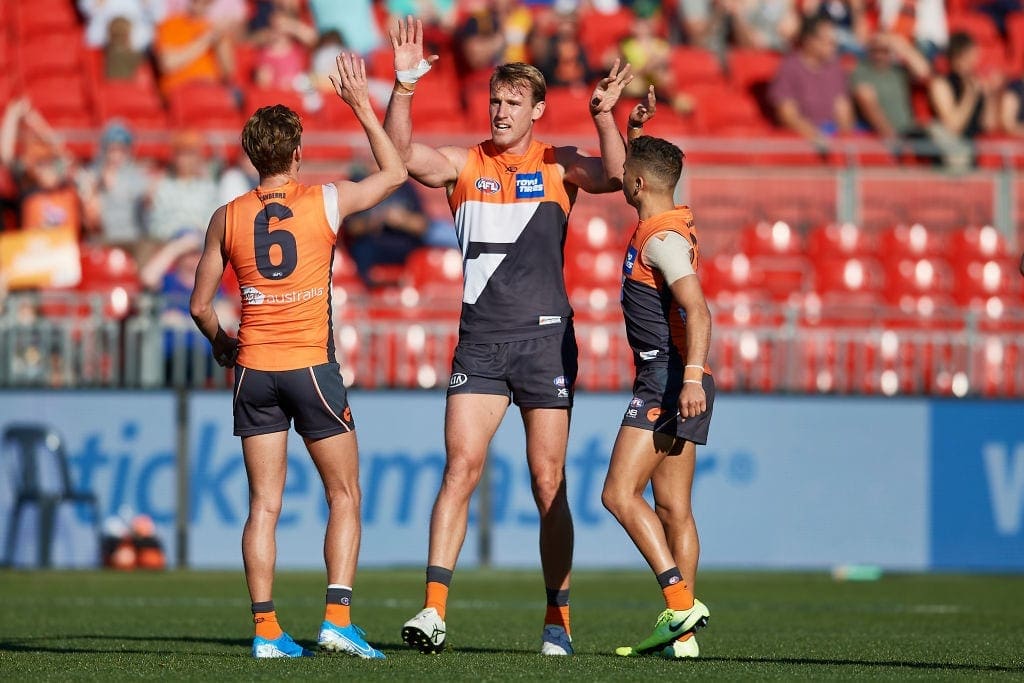 The good thing about playing right to the death is that for guys that are in limbo it's only a couple of weeks before they get more clarity.
"We're just working closely with Lachie and his management. If we had the list spots available it'd be a certainty he'd get another year, he's keen to play on. We've got to manoeuvre a few things before we can be in a position to say that could be with us."
One man that could replace Keeffe on GWS' list is contracted Adelaide forward Elliott Himmelberg.
Himmelberg has been in discussions with the Giants over a potential move to link up with his brother Harry this off-season, however, with Adelaide looking to cement a potential replacement for the 25-year-old, a deal could come late into the trade period.
"We'd really like to (acquire Himmelberg) as a positional need," McCartney confirmed.
"We've had some really good chats with Adelaide a far way out because you have to be mindful that Elliott still has a year to run on a contract before he becomes a free agent.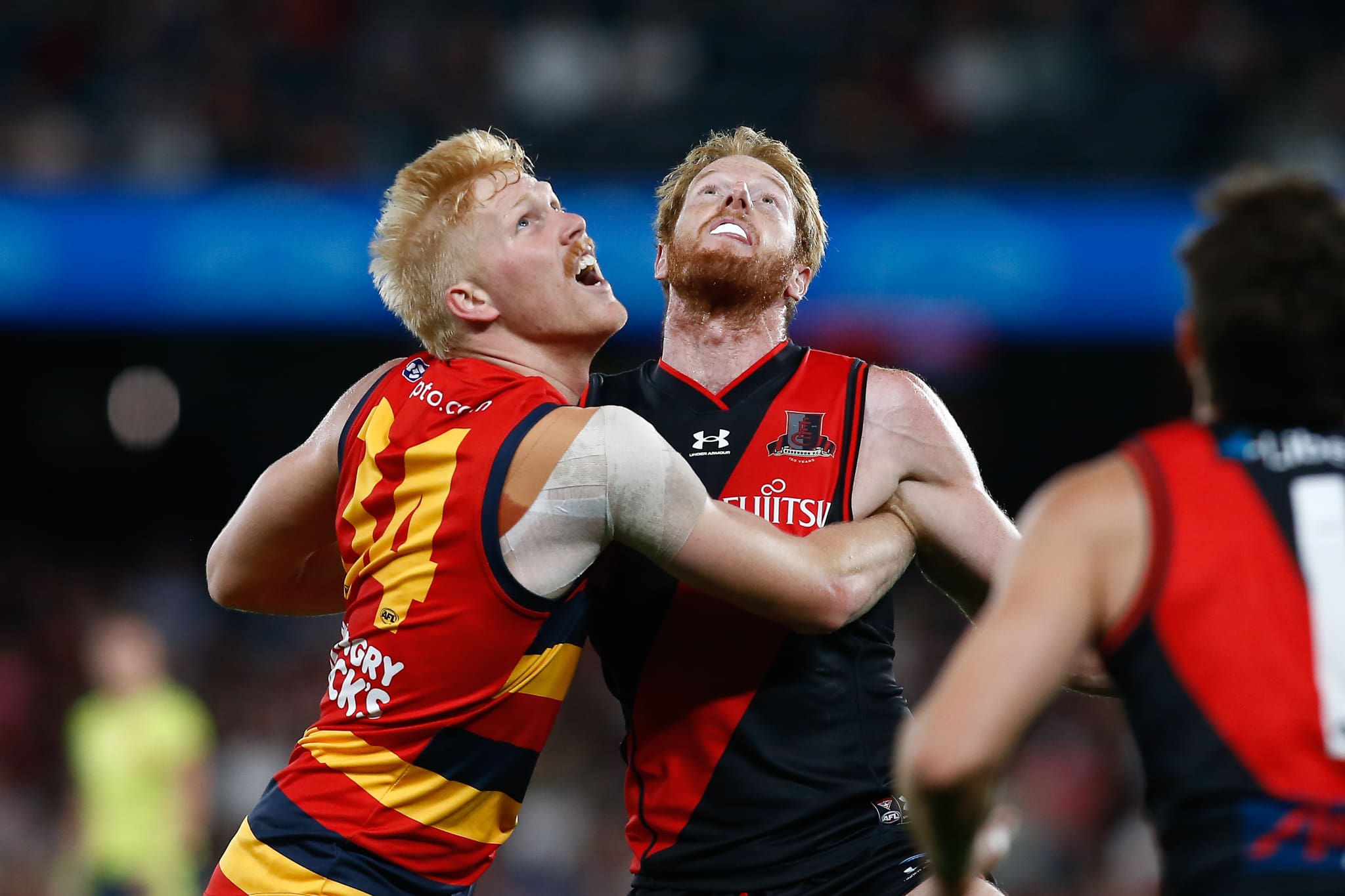 "Adelaide have a little bit on their plate in manoeuvring a few things and they'd love to have some coverage in that position if he was to leave. We see it as an opportunity.
"He can just really add value at 25 years of age."
The 2023 trade period will commence on Monday, October 9 and will run for nine days.