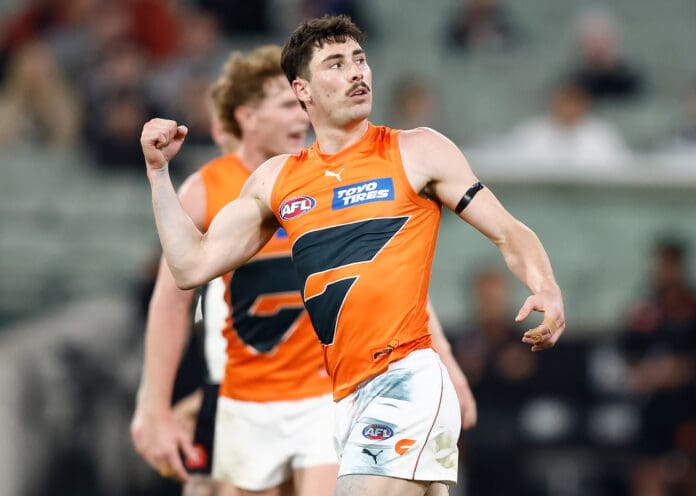 Giant Lachie Ash has agreed to remain in Western Sydney for two more years, signing a new deal that will expire at the conclusion of 2025.
Picked as the fourth selection in 2019, he has flourished under Adam Kingsley's leadership, currently averaging career-best numbers across the board. Not only have his performances entitled him to a new contract, but he is also committed to the new plan and direction that the club is heading in.
Ash spoke with GWS Giants Media about his dedication to the new-found process under the new coaching staff.
"Since they've [new coaching staff] come in it has been really exciting, but especially the last six or seven weeks," Ash said.
"We've been playing really good, consistent footy and the club is heading in the direction that we all want it to go and where personally I want it to be and so it was an easy decision in the end to get it done."
Ash has been a strong foundation in defence for the Giants, particularly in recent weeks with GWS currently on a five-game winning streak and pushing for a top-eight spot.
"There are a lot of guys who are playing career-best footy, and I feel that's a reflection of where we are going as a club which is really exciting and made the decision to stay really easy," Ash said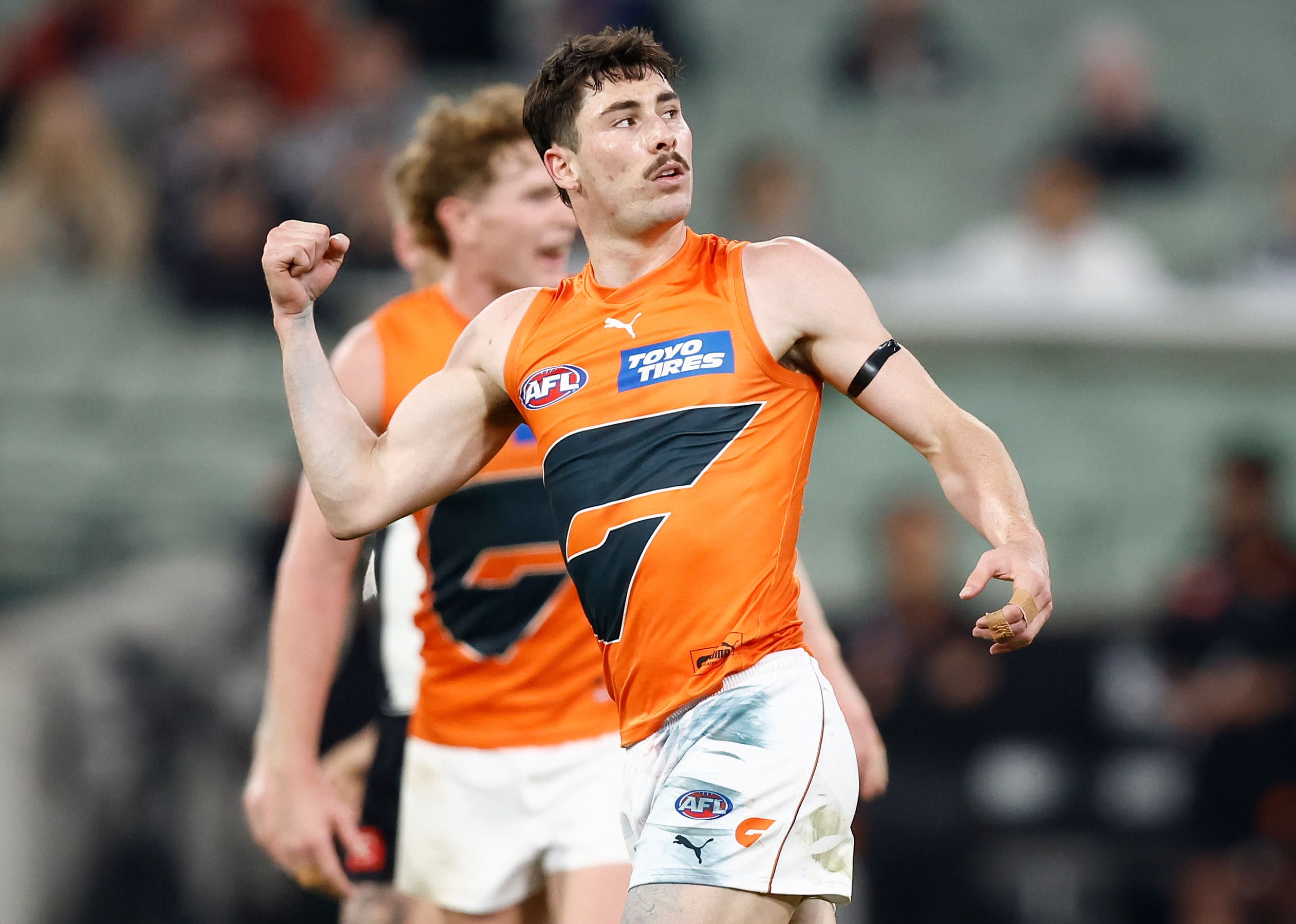 "We've got some really good older guys that are steering us in the right direction that are playing some great footy and leading the way, but a lot of younger guys are starting to take the next steps in their careers as well. Tom [Green] and Finn [Callaghan] both re-signed earlier in the year and have been fabulous this year, Connor Idun has taken his game to a new level and Xavier O'Halloran the same.
"I love the boys and I feel we've got a really good group coming through."
Ash believes that the Giants have a lot of belief that they can produce something spectacular this season, especially if they can continue their run into finals, comparing GWS to the incredible rise of Collingwood last season.
"We've got real belief," he said.
"No matter how we start the game we know we are going to finish the game strong and no matter what situation we are in we always believe we can come away with a really positive result for the footy club.
"You look at what Collingwood did last year. They didn't start the year very well, but they came home really well. With six wins in seven weeks, we are really starting to build on something here … we have a lot of belief we can finish the second half of the year really strong and push into finals."
The 22-year-old defender has been ranked 'elite' for disposals with 23.6 per game, with 10.8 pressure acts and only losing five one-on-one contests from 18 thus far in 2023.
The Giants look to equal their club's longest winning streak of six wins against the Gold Coast Suns at Manuka Oval on Sunday at 1:10 pm local time.