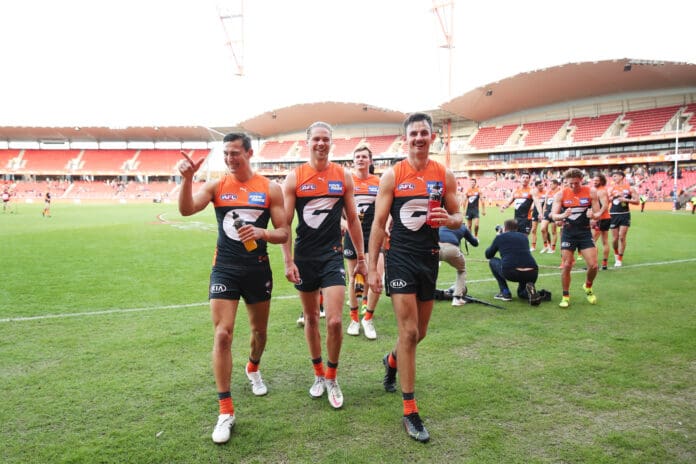 The GWS Giants have confirmed trio Zach Sproule, Jake Stein and Jarrod Brander have not been offered new deals for 2023.
The decision to delist Sproule comes after the forward endured lengthy injury setbacks to his shoulders.
Sproule played 17 games for the Giants, making his debut in 2019 and playing six games this season.
Stein managed 20 games for GWS in the past three seasons, playing nine games this year while sharing his role between forward and defence. He joined the Giants as a Category B Rookie in 2016.
Brander moved from West Coast to GWS prior to this season as a delisted free agent, returning to the Giants where he was a member of their Academy as a junior.
He managed five games at AFL level and was an impressive addition to the club's VFL outfit.
"We thank Zach, Jake and Jarrod for their contribution to the GIANTS across recent seasons," GWS football boss Jason McCartney said in a club statement.
"Zach has made a great contribution to our club, particularly off the field where he's been a great teammate to have around the group.
"What Jake's been able to achieve after coming to the sport quite late has been remarkable and we applaud him for his dedication and hard work to make it at AFL level.
"Jarrod has been a great addition to our group this season and it was a wonderful opportunity to welcome him back to the club after being part of our GIANTS Academy growing up.
"This is a hard time for these players, but we truly thank them for helping to build the GIANTS and wish them well for their next chapter."
GWS have stated these delistings are initial list changes, with more to come over the off-season.