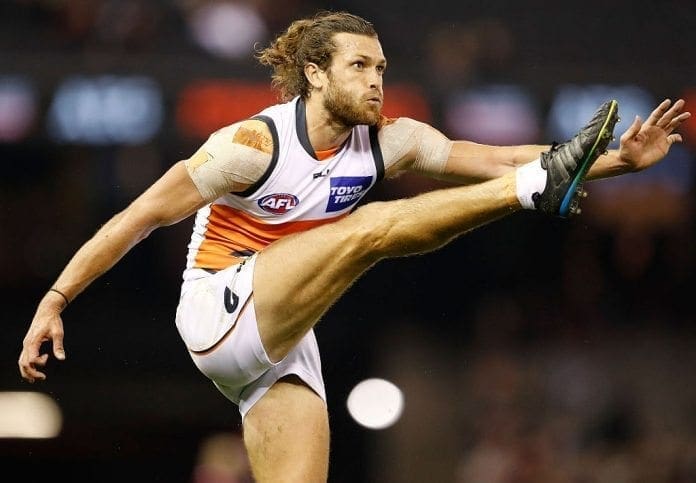 Greater Western Sydney have announced that trio Daniel Lloyd, Shane Mumford and Callum Brown have re-signed with the club, while Sam Reid and Zach Sproule have been delisted.
All three players have signed new deals for the 2021 season, with Lloyd and Mumford joining Matt Buntine on next season's rookie list.
"Daniel and his family have added so much to our club over the past four years," GWS football boss Jason McCartney said.
"He's a hard-working player who always puts the team first and is an important player for us.  
"With Shane, we know what he's been able to provide on the football field, and his work beyond the field with our young rucks is equally as important.   
"Along with new recruit Braydon Preuss and young rucks Matt Flynn and Kieren Briggs, we feel we're well placed to have a range of players vying for that position.
"Callum has continued to progress, and we're really excited to see where he can go in 2021.  
"He learns more and more about the game every time he plays, and he boasts some unique qualities that mean he certainly has the potential to play at the elite level."
Reid and Sproule have not been offered contracts for the 2021 season, although Reid is set to be re-drafted next month.
"We've committed to re-drafting Sam next month and are looking forward to him continuing his career with us in 2021," McCartney added.
"Sam continues to offer a lot to us on and off the field and has been an exceptional contributor to our club.
"We farewell Zach for the time being and will continue to assess our options as we get closer to the Rookie Draft.
"Zach is a much-loved member of the playing group but with the confirmed reduction in list sizes, we need maximum flexibility for the draft period ahead."