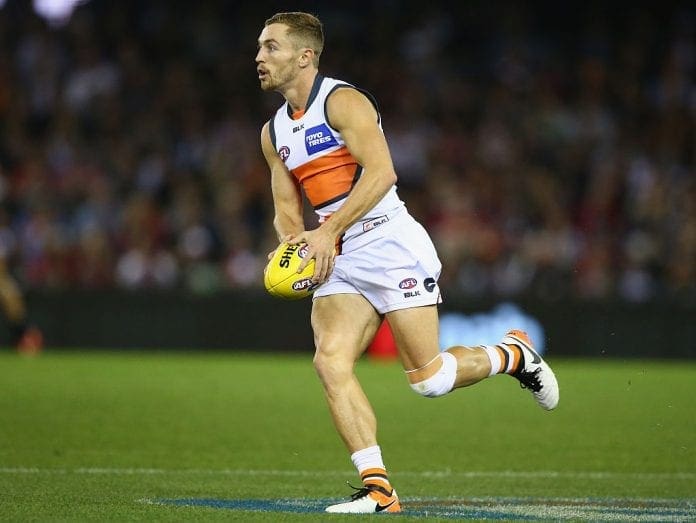 GWS have confirmed which picks they'll be seeking for three of their departing stars this trade period.
Devon Smith, Matthew Kennedy and Nathan Wilson have all expressed their desires to leave the Giants, and have all nominated their preferred destinations.
Smith is seeking a move to Essendon, Kennedy is set to join Carlton, and Wilson would love to move back home to Fremantle.
With trades needing to be finalised to allow for all three players to get to their destinations, GWS' list manager Craig Cameron has told Trade Radio which picks the Giants will be seeking in return in all three deals.
Cameron believes Smith is worth around a first round pick, with Essendon currently having pick 11 in the draft, although that may be used to pry Jake Stringer away from the Bulldogs.
Wilson is set to cost Fremantle a pick inside the top 20, as the running defender was one of the Giants' best ball users in 2017.
That could be a problem for the Dockers however, as they currently don't hold a second round selection.
Fremantle's first two picks as it stands are pick five, and pick 40, meaning the Dockers may need to make another trade first before Wilson joins.
As for Kennedy, GWS are expecting the Blues to cough up a second round pick for the midfielder, although Cameron told Trade Radio he doesn't think this trade will be a difficult one to get done.