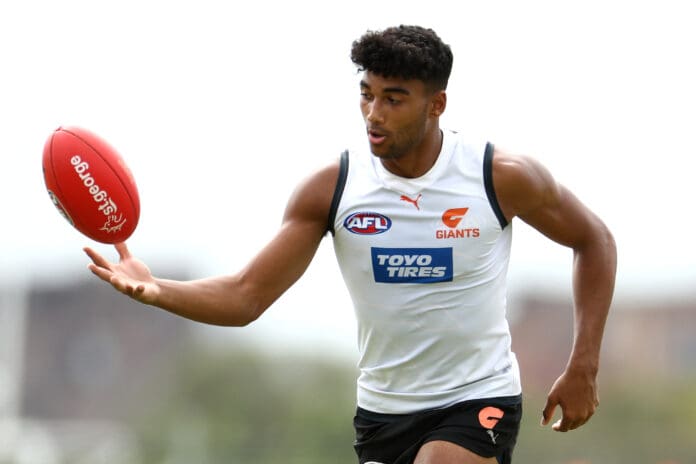 Greater Western Sydney youngster Callum Brown will make his debut for the Giants in Saturday's clash with Brisbane at the Gabba, however will do so as the club's medical sub.
The Giants announced on Friday that Brown will feature in his first AFL match this weekend, but might not actually run out onto the field.
As seen in Round 1 with Hawthorn draftee Connor Downie, a medical sub will still have an AFL game to their name irrespective of whether they feature on the ground or remain on the interchange.
Brown, an Irish recruit for GWS, joined the club on a two-year deal ahead of the 2019 season and has thrived as a defender since making the switch from attack.
The Giants have already named their 22-man starting side to face the Lions, with Sam Taylor's withdrawal due to injury the only change from last week's side that defeated that Eagles at home.