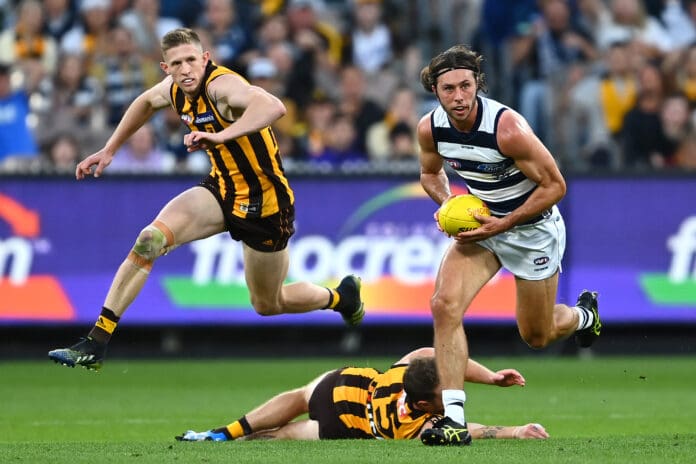 Geelong have provided an update on the selection status for a dozen of their players ahead of Saturday's Round 1 clash with Essendon.
Emerging defender Jack Henry has been confirmed as available for the Cats' season opener, giving senior coach Chris Scott plenty to work with in defence.
Cats football boss Simon Lloyd revealed on Tuesday that Henry is set to feature for Geelong this weekend after getting through a casual hit-out in the past week unscathed.
"Jack completed a practice game last week against Newtown and Chillwell," Lloyd said, via the club website.
"He got through that game fine and trained in our main session on Saturday.
"Jack will be available for selection."
Midfield duo Mitch Duncan (calf) and Sam Menegola (knee) are both pressing for selection, with Lloyd stating the selection of Duncan is more of a guarantee than the latter.
Menegola underwent an operation in the off-season that has placed him away from main training in recent months, while Duncan is still out to prove his fitness this week.
"Mitch is completing main training and is very close to being available for selection," Lloyd says.
"Sam is tracking along well in his return to main training integration.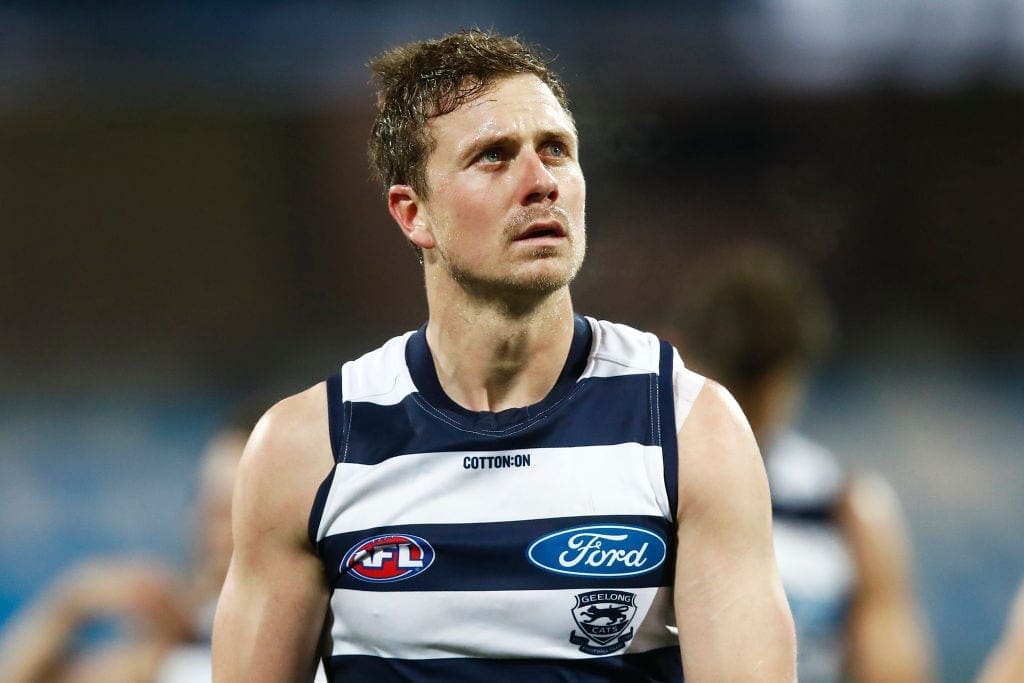 "As I've stated previously Sam's fitness will never be an issue but he's now involved in main training which is a different type of fitness and he's progressing well."
Trio Mark O'Connor (knee), Gryan Miers (ankle) and Jonathon Ceglar (knee) are unlikely to face the Bombers as they continue in their respective recoveries.
Lloyd revealed that the trio are returning to full training but haven't seen a quick enough turnaround to warrant a call-up this week.
"Mark is completing full training and he's not far away," Lloyd added.
"Gryan is back into training drills and he's travelling well post-operatively.
"Jonathon Ceglar is now completing high workloads and he's building towards match loads. He's coming off a knee arthroscope but he's not far away from return to play."
Forward Gary Rohan remains away from Scott's selection planning as he battles with a back complaint this pre-season.
The former Swan is expected to miss the opening rounds of the season as he follows a separate training regime.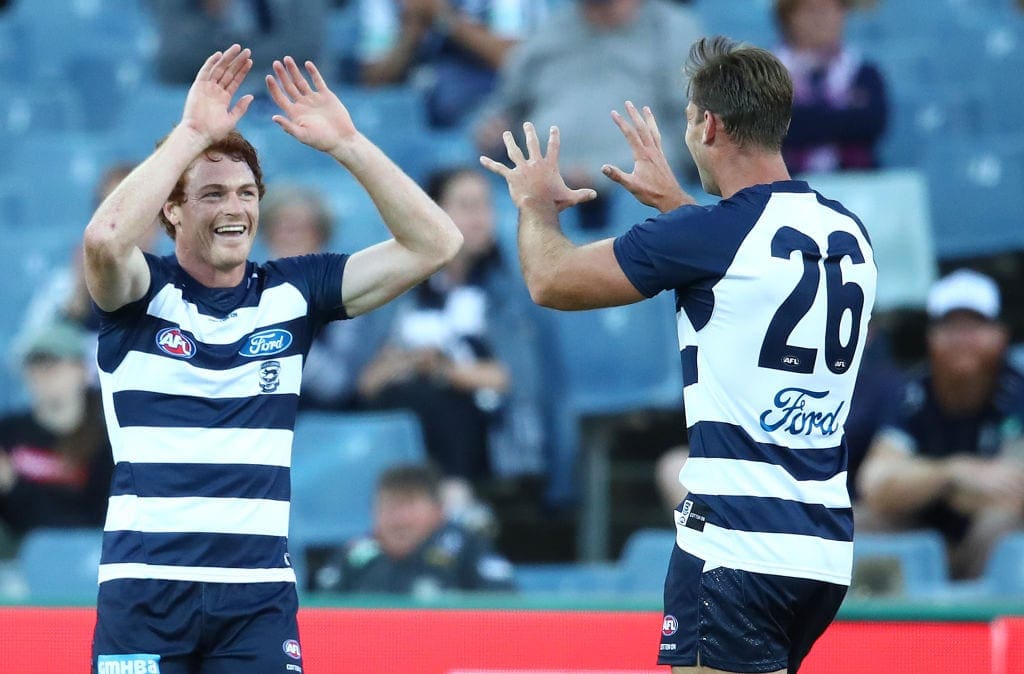 "He's been working through a neural issue in his hip and back. He's currently ticking off specific markers," Lloyd says.
"Really for Gary it will just be a matter of time, hopefully things will increase in the short term in regards to his workloads."
Defender Jed Bews and young onballer Sam Simpson have both sustained head knocks in the build-up to the home and away season, having to undergo the required concussions protocols.
Lloyd stated that Geelong's medical department are continuing to closely monitor the pair this week, with no guarantee on their selection.
"Our medical team are continuing to assess and both players are continuing through the return to play concussion protocols," Lloyd says.
"As always we'll be guided by our medical team and our chief medical officer on return to play."
Rookie trio Toby Conway (hip), Flynn Kroeger (hip) and James Willis (knee) are all needing to work through respective setbacks as they eye an impactful debut season at Kardinia Park.
Lloyd revealed the three draftees will follow conservative recovery measures as the club continue their raw development.
"Toby Conway had a slight hip issue. He's now running high kilometres," Lloyd said.
"With our younger players we're always focusing on the long-term plan and he needs to be bullet proof.
"James Willis had a knee arthroscopy at the beginning of last month after coming to the club with some knee issues.
"He's working through a strength phase and doing a lot of off-feet conditioning.
"Flynn Kroeger had a hip issue and is looking to build his running volume and developing long-term hip strength."
Geelong will face Essendon at the MCG on Saturday, March 19 at 2:10pm AEDT.