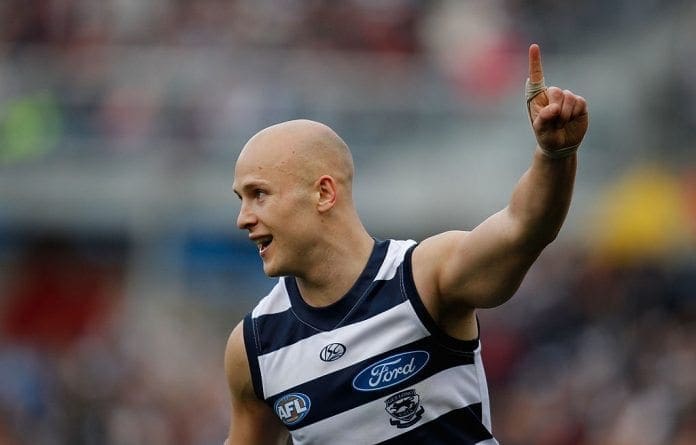 The Geelong Advertiser has begun counting down the Geelong Cats' 50 greatest footballers.
The list, compiled by AFL historian Col Hutchinson, who amazingly has not missed a Geelong match since 1963, has so far counted down player 50-11, with the top 10 to be revealed on Saturday.
Gary Ablett Jnr, despite being a two-time premiership player, a Brownlow Medalist and 192-game player with the Cats, has come in at No.17 on the list.
Hutchinson rated Ablett purely on what he achieved during his career at Geelong, with the little master arguably leaving the Cats just prior to hitting his peak at the Suns, which yielded another Brownlow Medal in 2013.
The selection is based on a number of criteria, including statistical achievements, consistency, skill, length of service to the club, determination, ability to stand up in vital moments in important matches, courage and ability to entertain.
See the top 50 so far:
Geelong's top 50 players: 50-41
Geelong's top 50 players: 40-31
Geelong's top 50 players: 30-21