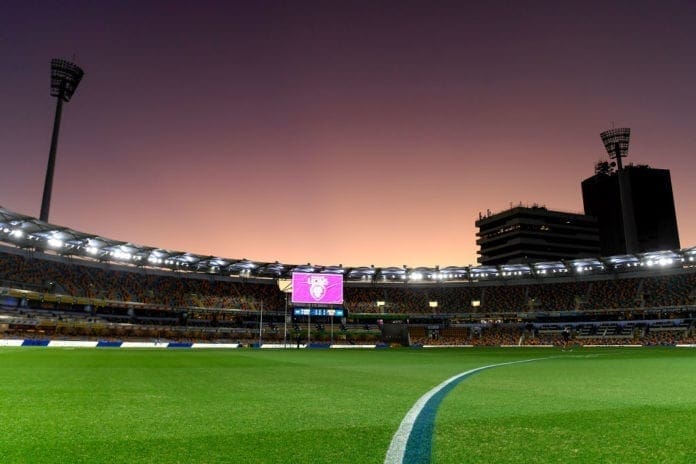 A scheduling clash has led to both major AFL stadiums in Queensland being unavailable to host the AFLW Grand Final.
If the minor premiers, the Brisbane Lions, win their preliminary final, they would earn the right to host the grand final. The grand final is set to be the weekend of November 25-27, however, this is still unconfirmed by the AFL.
Ideally, the Brisbane Lions would want to host the decider at the 42 000 capacity stadium in the heart of Brisbane, the GABBA. However, a Sheffield Shield match running from the 1st of December to the 4th, and the first test match against South Africa beginning on December 17th have led to the stadium being unavailable for any AFL matches.
Cricket Australia and Queensland Cricket released a statement about this after the AFL inquired about the use of the ground.
"We have a huge Test match between two of the world's top teams at the Gabba next month and the playing surface has been undergoing renovation and recovery since the ICC T20 Men's World Cup games at the ground," the statement read.
"As part of the preparation, and to ensure the ground is in great shape for the Test match, the next game of cricket will be a Marsh Sheffield Shield match between Queensland and Western Australia from 1 December.
"We are very aware of the importance of providing the Gabba's curatorial staff with the best opportunity to produce their usual Test-standard pitch ahead of the series against the Proteas, as well as getting the venue ready for the KFC Big Bash League matches featuring the Brisbane Heat that follow on from that."
Similarly down the highway at the 27 500 capacity Metricon stadium, with a Guns N' Roses concert on November 24 and a music festival three days later meaning the stadium is also unavailable.
Metricon Stadium hosted the AFLW Grand Final in 2017, as the GABBA was unable to be used then. The Adelaide Crows ran out winners over the Brisbane in front of 15 610 fans that day.
A third option was floated, with Brisbane's new $80 million training and administration base at Springfield recently being completed. However, an issue with the turf means that the game cannot be played there either.
AFLW boss Nicole Livingstone has been in constant dialogue with the Queensland government about a venue for the Brisbane Lions if they win hosting rights. Livingstone also said that the league needs to make plans for a venue, after the preliminary finals weekend.
"We still need to wait to see who's going to make the Grand Final," Livingstone said.
"I don't want to put the cart before the horse – we need to make sure that Brisbane are going to be the hosts."
Richmond takes on North Melbourne, while the Adelaide Crows battle it out with Collingwood this weekend in the semi finals.