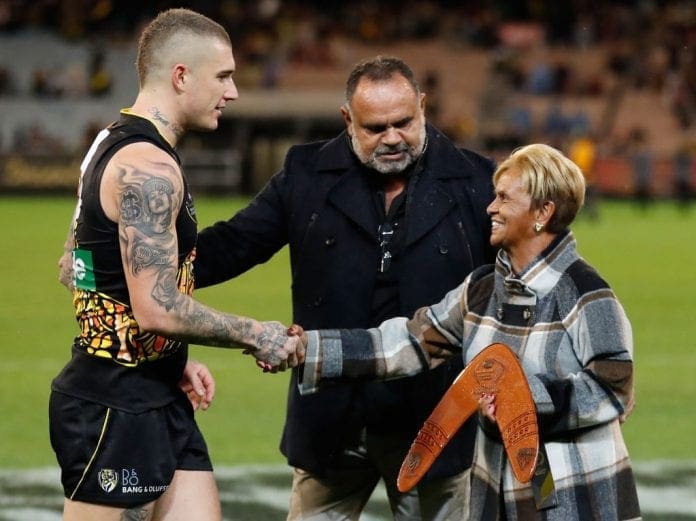 The AFL's brightest Indigenous and Multicultural stars appear destined to meet in an inaugural All-Star contest, however, footy fans will be asked to wait to witness the blockbuster representative event.
Conversations regarding the clash first emerged during the league's Indigenous and Multicultural Summit recently held in Geelong, with upwards of 100 players of various backgrounds said to have met on common ground.
According to reports from AFL Media, plans were proposed to hold a fixture between the cream of these crops ahead of the 2023 season.
However, as detailed by those at AFL House to competing clubs, the turn around remained too tight following the release of the 2023 fixture in recent weeks.
Punters and players alike will now be forced to wait for the popular venture to get off the ground, with reports suggesting that the first cultural clash is set to take place just prior to the 2024 season.
Speaking on the contest devised to celebrate the code's diversity, AFL footy operations chief Andrew Dillon stated that it would be a "privilege" to put on such an event of this calibre.
A final date for this clash between composite teams is yet to be finalised.