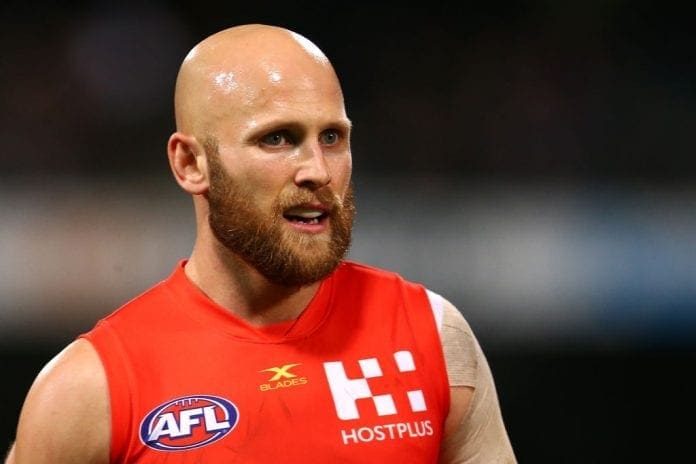 Two-time Brownlow Medalist Gary Ablett officially requested a trade back home to Geelong last week, but there still appears a lot of work to be done before a trade is finalised that satisfies both parties.
The Suns are set to drive a hard bargain and are demanding a player in Geelong's best 22 in exchange for Ablett.
Several names have been mentioned in regards to a possible trade, one of which if 21-year-old Geelong onballer Darcy Lang.
The former No.16 draft pick played 10 games in 2017, including the Cats' semi-final and preliminary final.
The youngster's manager, Scott Lucas, confirmed on AFL Trade Radio on Monday morning his client's name has been brought up in trade discussions.
"Right now, we have a player that doesn't have a contract offer in front of him," Lucas said.
"Right now, talking about it, you'd have to say it's less likely (He'll stay at the Cats) based on the virtue that we have nothing to sign as such, and that's Geelong's right with the way they're managing their list.
"We can't just sit and wait for a potential offer, we need to survey the landscape strongly and present a set of options to Darcy, which is the same for all players.
"He's one of several players at Geelong out of contract … we're prepared to consider all options that he has, that includes Gold Coast, and there's certainly some interest from Victorian-based clubs.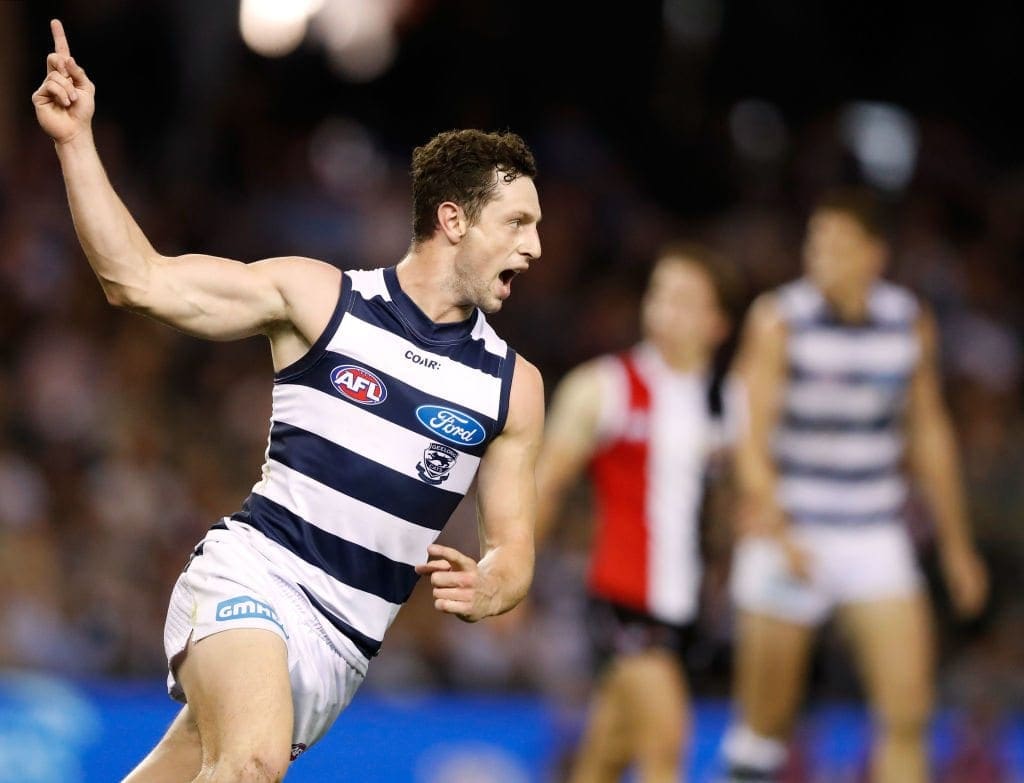 "We'll sit down and have those conversations over the next week or two."
Lang has played a total of 44 matches for Geelong since being recruited in 2013.
However, there appears to still be some work to do, with Gold Coast list manager Scott Clayton telling Trade Radio the club is seeking an established player such as Mitch Duncan.
"We've had two or three conversations with Geelong, and certainly Mitch's name came up in regards to, perhaps, a bigger trade," he said.
"All I'll say is, philosophically, we need to bring in someone that's going to play for us, and be in our top 22.
"To think that a deal can be done for someone who's perhaps not in their best 22 and then not in ours (is unrealistic).
"Stephen Wells and myself have chatted, but we certainly haven't got to the pointy end of those chats yet."
It is highly unlikely Geelong would entertain a trade for Duncan, who was one of the side's most important midfielders this season, however, the likes of Lang, Daniel Menzel Steven Motlop and Ryhs Stanley have also been mentioned in trade discussions.