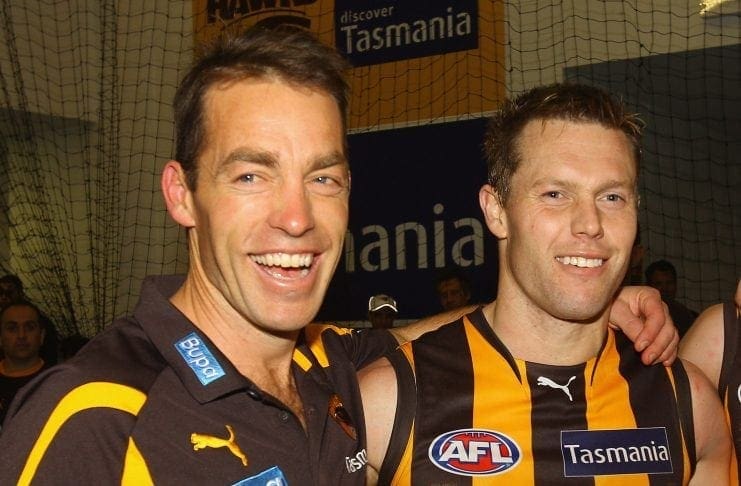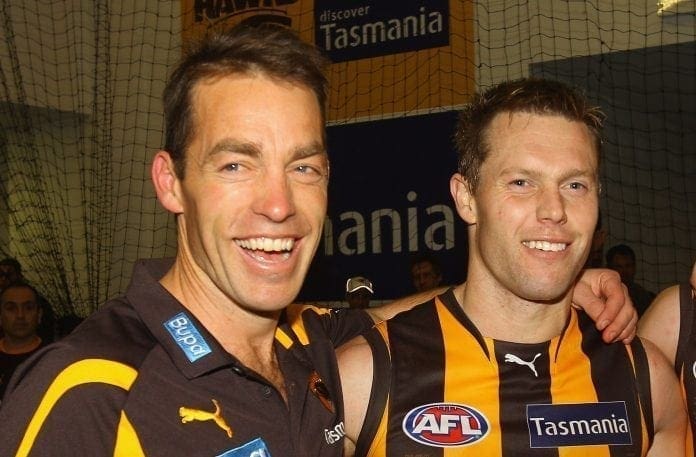 New allegations have emerged of Alastair Clarkson's questionable behaviour during his time as senior coach of Hawthorn, with former club captain and current coach Sam Mitchell the latest ex-player to have been impacted by Clarkson's alleged controlling behaviour.
Clarkson, along with Brisbane coach Chris Fagan, and others, has stood aside from his senior coaching duties to aid the AFL's investigation into allegations of racism involving past First Nations players.
Both Clarkson and Fagan have strongly refuted the allegations of their behaviour toward the unnamed players involved.
While the AFL is continuing to work through its investigation into the harrowing claims, further allegations of Clarkson's worrying behaviour have surfaced.
The AFL is understood to be aware of allegations against Clarkson that involve Mitchell, who, according to The Age, was told to hand in his mobile on the eve of the club's match against Sydney in 2011.
The rest of the team was also required to hand over their phones, however Mitchell's twin babies were frequently facing health concerns and were requiring often treatment in hospital following their birth.
Both Sam and Lyndall Mitchell had feared for daughter Scarlett's survival at a young age. Then-football boss Mark Evans is understood to have stepped in and returned Mitchell's phone to him so he could remain in contact with his wife.
In his autobiography, Relentless, released after his retirement, Mitchell opened up on the lack of support he and his wife received during a tough period for their young family.
"I felt I didn't get a lot of empathy from the powers that be at Hawthorn for what Lyndall and I were going through," he wrote.
"I was always a little proud, I guess, and just didn't complain enough.
"... It was almost a different time back then when new fathers weren't cut a lot of slack within AFL clubs."
The Age have also reported further allegations against Clarkson that surround his controlling behaviour have surfaced, with the four-time premiership coach alleged to have:
Expressed surprise before the twins' birth that Mitchell was having children so close together (the Mitchell's son Smith was 11 months old when the twins were born) and wondered at the effect this might have upon his playing career.
Publicly announced Mitchell was missing a game against Richmond due to personal reasons relating to the twins' health without the player's knowledge or consent.
Ultimately agreed to treat Mitchell with more respect when the pair resolved their differences at the end of the season but again questioned the wisdom of the timing of the twins' birth.
Further details surrounding the Mitchells' time at the club were also recounted by the wife of an ex-player, who revealed Lyndall was criticised for not showing enough emotion following the club's preliminary final loss to Collingwood in 2011.
Ex-players who spoke on their time at the club had told The Age that Clarkson's position as a father figure at the Hawks saw the mastermind coach step over the line in his attempts to help their footballing abilities, at times interfering with the players' personal lives.
Clarkson's tenure at Hawthorn came to an abrupt end last year when a coaching handover involving Mitchell was brought forward to begin last off-season.
The 54-year-old was set to begin his new position at North Melbourne in November, however the ongoing AFL investigation has placed his start date in doubt.