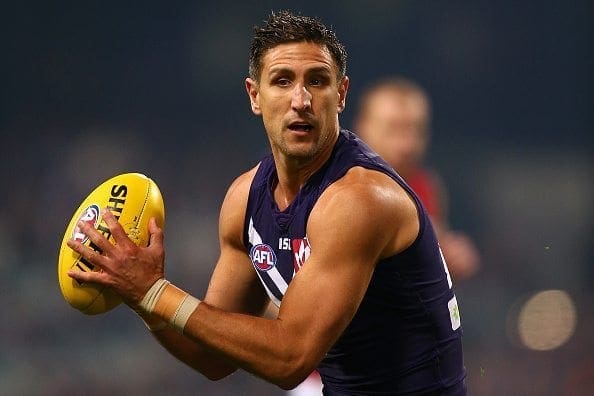 Fremantle has confirmed that tallls Matthew Pavlich and Jonathon Griffin will both miss this week's clash with Brisbane at the Gabba.
Pavlich will miss the match due to a groin injury he suffered during Freamntle's win over Essendon last week.
"He's been carrying a bit of a groin and he's got a bit of a virus so as a combination it's not great," coach Ross Lyon said.
"He took a mark (against Essendon) and wound back the clock a bit, (but) landed heavily and that flared it up.
"It's a little disappointing as he played some really good football last week, but we'll sort through those issues."
Meanwhile, Griffin will miss the next three weeks with a hamstring injury.
"It's a standard hamstring (injury), Lyon said.
Lyon confirmed that Clarke and Hannath will both be named in the side, while Tanner Smith will likely come into the side to replace Pavlich.
"We'll definitely play Zac Clarke and Jack Hannath, and if Matthew (Pavlich) doesn't come up then Tanner Smith will come in."