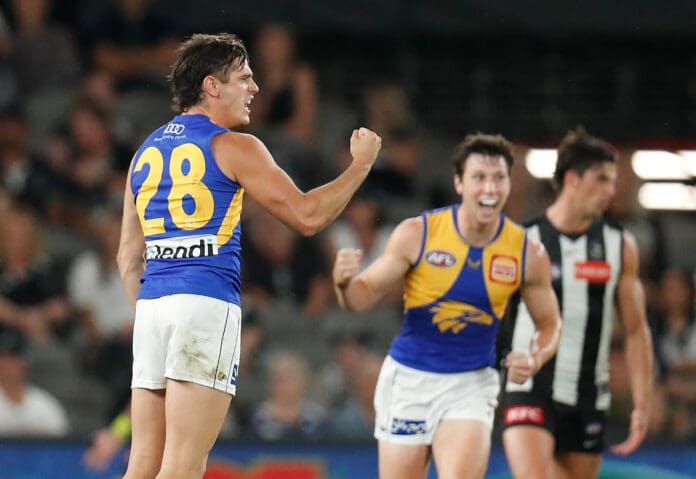 Former West Coast and Richmond midfielder Patrick Naish remains hopeful of securing a second AFL lifeline after his recent axing at the Eagles.
Naish is searching for a new club for the second time in as many years, having been delisted by Richmond at the end of last season before being picked up by the Eagles just weeks out from Round 1 of this season through the pre-season Supplemental Selection Period.
The 23-year-old trained had joined SANFL club Norwood prior to joining with St Kilda as a train-on player before the Eagles eventually came calling.
But after a single season in Perth, Naish has since returned to Melbourne and has begun to training in the off-season with some of his ex-Richmond teammates.
While Naish keeps himself in shape, his manager Nick Gieschen is working the phones to get the Adelaide-born onballer a third chance in the top flight.
"I've spoken to a couple (of clubs)," Naish told Trade Radio on Friday.
"It's probably just more 'Giesch' working the phones at the moment and me continuing to train and do my off-season programs.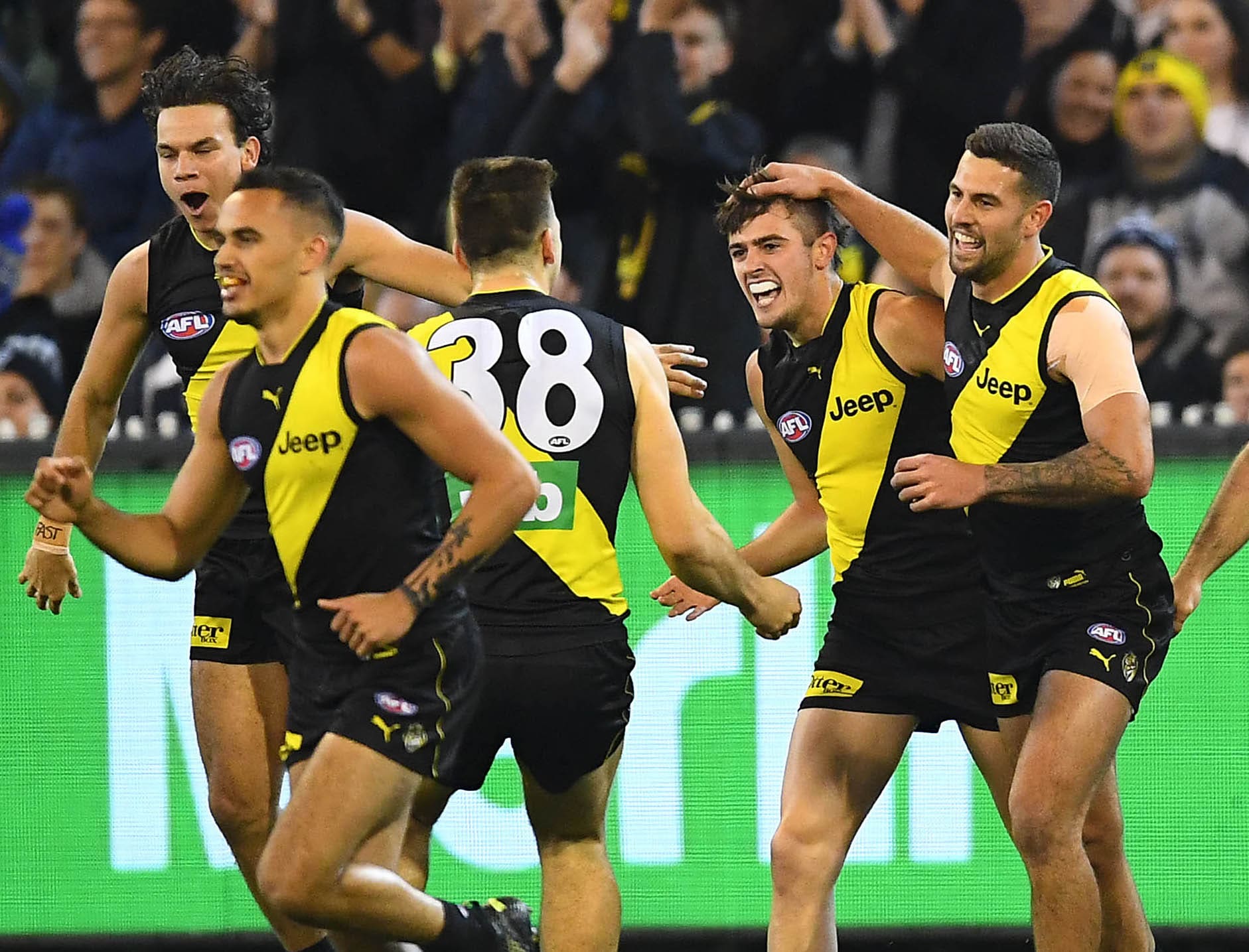 "So in terms of other clubs, I think 'Giesch' is hopefully chatting to a couple and I'm doing all I can in terms of training at the moment.
"I still want to play at the elite level. So for me, I'm doing all I can at the moment.
"... I sort of experienced it last year with not (being) sure what's going on. But for me it's just trying to train as hard as I can. It's been good training with the Tigers boys because they're on a similar program to me. That's been pretty helpful.
"Hopefully I get another opportunity."
Naish played nine games for Richmond in four seasons at Punt Road, before adding a further 11 matches to his career tally this year with the Eagles.