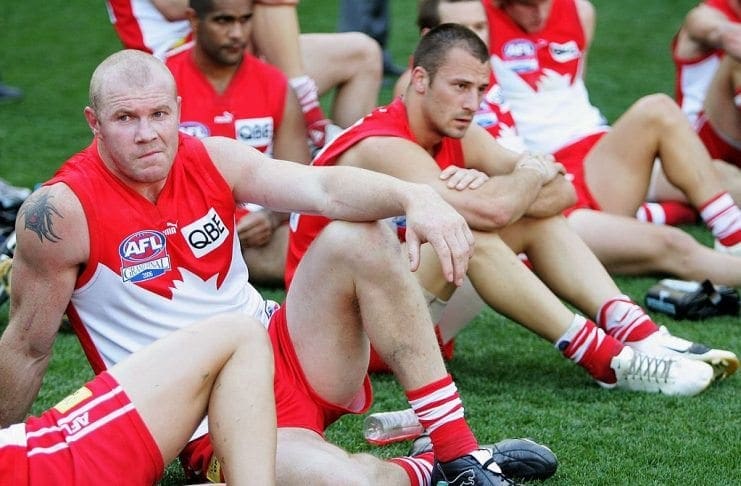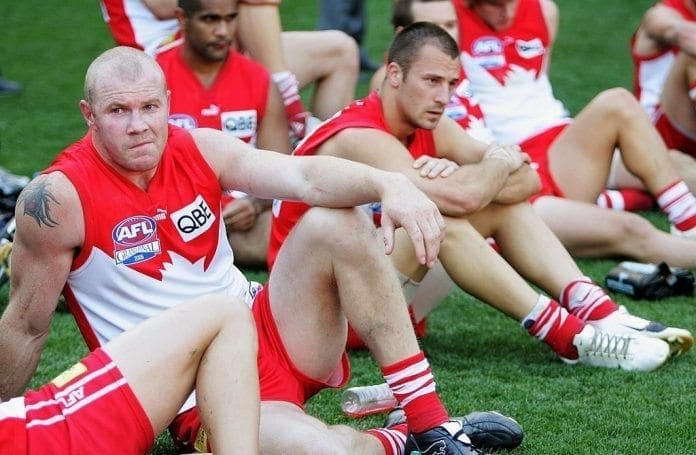 Sydney premiership captain Barry Hall believes West Coast's 2006 grand final win over the Swans, will forever be tainted.
The Eagles' rampant illicit use during the late 1990s and early 2000s has made headlines throughout the past decade and the issue resurfaced on Tuesday, with News Limited publishing previously secret documents outlining the scope of the drug use, lies and cover-ups taking place at the club and the AFL.
Hall, who played in the losing 2006 grand final with Sydney, suggested the Eagles' are not worthy of keeping the premiership.
"It was the worst kept secret in the AFL," Hall said.
"Everyone knew what they were doing but no one wanted to acknowledge it or do anything about it.
"There are no positive tests and what effect any drugs may have had on game day is unproven. Were they performance enhancing? I don't know.
"Unfortunately it's just a tarnished year that you almost write off. It would be very hollow to think we deserve something from 06'. They can hand the cup over if they want."
Hall is one of several AFL personalities to question the legitimacy of West Coast's premiership, one of whom being Richmond legend, Kevin Bartlett.
"With what we've known in the past and observed with news stories over the years regarding troubled times for the West Coast Eagles players, I've had an asterisk next to their 2006 premiership win. After reading Judge Gillard's report today, I'm taking away the asterisk and putting in a black line through that flag," Bartlett said on SEN radio on Wednesday.
Hall also question whether John Worsfold should have been allowed to coach Essendon following his time at the Eagles.
"If John Worsfold knew what was going on then I am surprised he got the Essendon job,"Hall added.
"The fact that the AFL knew about it and allowed this thing to go forward is also hard to understand."