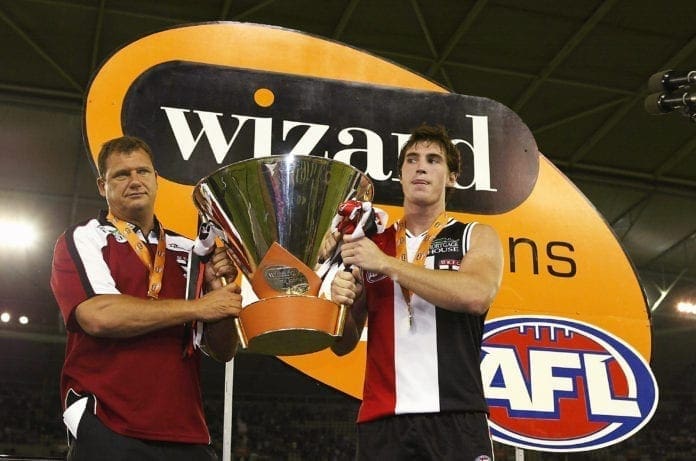 St Kilda's battle to turn around the struggling club is set to take a new tact.
It comes as reports suggest former club coach Grant Thomas will mean with president Andrew Bassat in an attempt to bring change to the board, according to a report in The Age.
Thomas was in charge of the Saints between 2001 and 2006. After starting with a pair of finishes in the bottom two, Thomas worked the team up to tenth in 2003, and then into a third-placed finish in 2004. He then backed that up with a fourth-placed finish in 2005, before a sixth-placed finish ended his tenure at the club.
They made the preliminary finals in 2004 and 2005, before being eliminated by the Melbourne Demons in the opening week of the 2006 finals series.
It was Thomas' only head coaching job in the AFL, where he finished with 63 wins from 123 games, however, he was a loyal St Kilda man, having also played 72 games at the club between 1978 and 1983.
Thomas' sacking may have come as something of a surprise, and he has since worked in the media with no intentions of returning to AFL coaching.
However, it's understood he is set to endorse Larry Benge for a seat on the board, believing he will bring fresh ideas to the struggling club.
It's also understood he has already met with Bassat, and that more meetings will occur after "encouraging" signs from the first meeting.
Thomas could also yet join the board of the club according to the report following a horrid stretch for St Kilda which saw the club make the finals in 2020, but then bounce back out in 2021, with no other finals appearances in recent times.