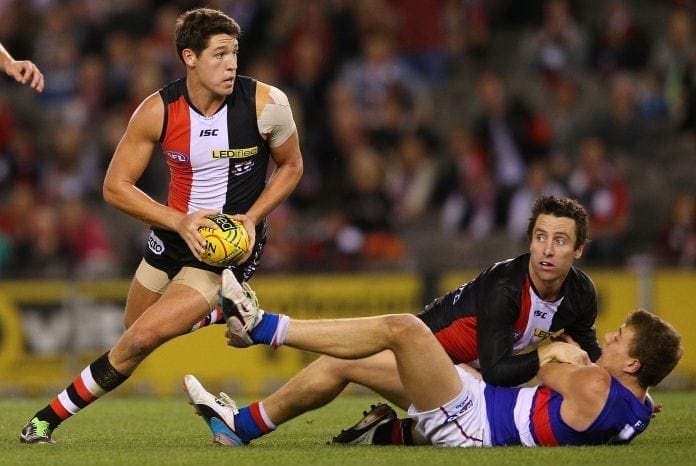 Former Saints forward Arryn Siposs has signed with NFL team the Detroit Lions.
After going undrafted at the 2020 NFL Draft, the 27-year old signed with Detroit as an undrafted free agent on Sunday morning.
Siposs played 28 games for St Kilda before being delisted at the end of the 2015 season.
He has since tried his luck in American Football as a punter for college team the Auburn Tigers from 2018.
Speaking to SEN Breakfast on Monday morning, Siposs is determined to earn a spot on the Lions' final roster.
"I didn't get drafted which is obviously a little bit disappointing, but I'm thrilled to have the opportunity to go play for the Detroit Lions and earn a spot there," Siposs told SEN Breakfast.
"I'd spoken to them a lot actually. After the combine finished in late February and obviously a seven-week period before the draft was going to be here and I'd spoken to them pretty frequently in the lead up to the draft.
"I was confident they wanted me to be part of their organisation. I thought they were going to draft me, but they decided to get some more depth on their offence and defence and they came calling pretty quickly after the draft finished to sign me up as a free agent.
"I'll have to go and compete for a spot (on their 53-man roster) first before I make it to the squad, but into the lead-up I still sign a deal with them and earn a salary in the lead-up to that.
"That's what the next few months will hold for me."