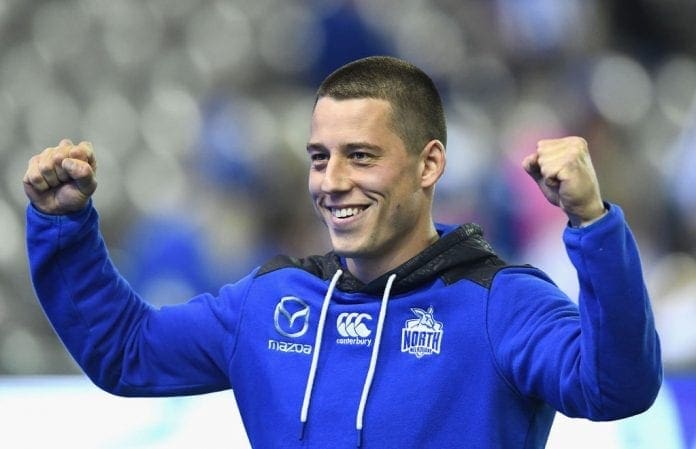 Former Kangaroos Jamie Macmillan, Sam Wright and Nathan Hrovat are set to reunite for the 2023 season, taking their collective wares to the Goulbourn Valley Football League after signing with the Shepparton Swans.
The trio all called Arden Street home between 2009 and 2020, combining for 352 AFL games and slotting 138 goals across the stretch.
Within a statement released on the club's Facebook account, Shepparton hailed their signing spree, stressing the trio would be making the journey up the Calder for the right reasons.
"Sam Wright, Jamie MacMillan and Nathan Hrovat collectively bring over 360 games of AFL experience at a time when they span age groups of 28 to 32," the Swans' statement read.
"All three are proper quality recruits and individuals, our club is incredibly pleased to have secured them as players and members for our future. They are not interested in their own CV's or contributions, they are fully committed to building and developing our club and our young talent – they are here for Swans sustainable success and have already demonstrated that commitment through the recruitment process."
Shepparton will be seeking to snap an eight-year premiership drought in 2023, with the club's last senior flag coming in 2014.