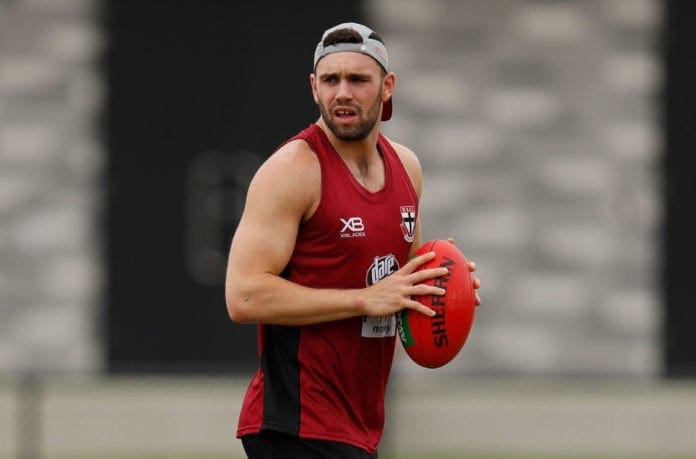 AFL great Tim Watson believes the Sydney Swans are interested in former Pick 1 Paddy McCartin.
The key forward was delisted by St Kilda at the end of last season after being cruelled by concussions over his five-year career.
He played 35 games for the Saints from 2015 to 2019, booting 34 goals over that period.
Speaking on SEN Breakfast, Watson has heard murmurs that the Swans are keen on acquiring the 24-year old - whose brother Tom McCartin plays for.
"Paddy McCartin, I keep hearing this, that he is going to resume his career, he's passed all his medical testing that he needed to, and he'll be playing at Sydney," Watson told SEN Breakfast.
Demons legend Garry Lyon, who is close with the McCartin family, said Paddy had trimmed down and was in fantastic shape.
"All I'll say to that is this, having seen him last week, he looks unbelievable," Lyon said.
"Paddy's always looked a bit bigger than what you would want him to be, and that happens when you're a bigger lad coming in and you don't know how to train hard, he looks like an elite AFL footballer.
"He's slimmed down, he looks hard, he looks really lean and he's worked his backside off and if he gets a second chance, I think he's beautifully positioned for it."
McCartin told SEN in April that he was keen to get back on an AFL list after being medically cleared by doctors.
"But I'm really hoping that someone anywhere would want to potentially take a chance because the fire's burning pretty deep and I want to play, so it's just about getting that opportunity," he said.