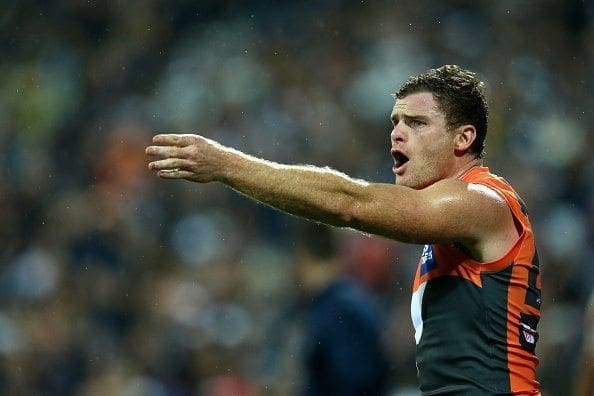 Former Greater Western Sydney defender Heath Shaw has opened up on the "messy" ending to the Giants' 2020 campaign in hub life.
Shaw was delisted by the Giants in September last year after 152 games with the club, initially moving north from Collingwood at the end of the 2013 season.
Last season was a horrid year for Greater Western Sydney, who failed to reach the top-eight despite making the Grand Final the year prior.
It was the first year since 2015 that the Giants didn't play finals football, with the club missing out on a number of opportunities to snatch a place in the top-eight late into the season.
Speaking on Sportsday, Shaw lifted the lid on the difficult times within the club's hub that saw both players and staff members on the outer late into the year.
"The last two weeks of the season was tough for everyone in the hub," he said.
"Even more so when you're looking forward to 2021 and then the staff cuts happen and potential player cuts, the end of years are usually messy but for the Giants it was messier than most."
Shaw spoke on skipper Stephen Coniglio's shock axing from selection to face Melbourne in Round 17 last year as well close mate Aidan Corr's untimely call to exercise his free agency rights.
"We had two games where we had to win to play finals, we dropped our captain for one of those and one of our players told the club he was leaving in Aidan Corr, he got told to leave and here's a good friend of mine.
"I remember that night and that situation where he was a bit flustered and he didn't think it would pan out that way.
"In the last two weeks, there were staff being told they didn't have a job and some (departed the hub) immediately. It was really messy.
"Looking back at it now, football was like the last thing (we were thinking about) but it's everything.
"It was hard and for someone that wants to win every game and a bit of a competitive beat, we lost our focus which is playing football and winning."
Corr eventually moved to North Melbourne via free agency, while star duo Zac Williams and Jeremy Cameron joined Carlton and Geelong resepctively.
Shaw has since joined Essendon Districts Football League side East Keilor for the 2021 season.