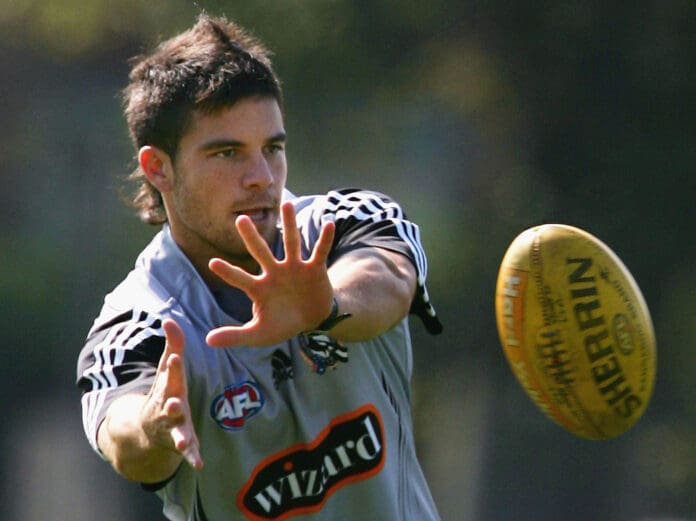 By his own admission, former Fremantle and Collingwood goalsneak Paul Medhurst could have kept playing on following the Magpies' premiership triumph in 2010.
Medhurst moved Collingwood from Fremantle at the end of the 2006 season in a trade that sent Chris Tarrant the other way. And by the end of the 2008 season, Medhurst was one of the best small forwards in the game.
Speaking on the Pies Nation podcast, Medhurst revealed that he rejected a contract offer to play on in 2011 to pursue ventures outside of footy.
"I had a contract offered to me, but I didn't take it up because I was really keen to go live overseas and do something different," he said.
"In retrospect, I would've played on and stuck at it, but you learn from the decisions you make and I had other experiences that were very fruitful."
SEE ALSO: Collingwood to unveil debutant Jay Rantall for ANZAC Day clash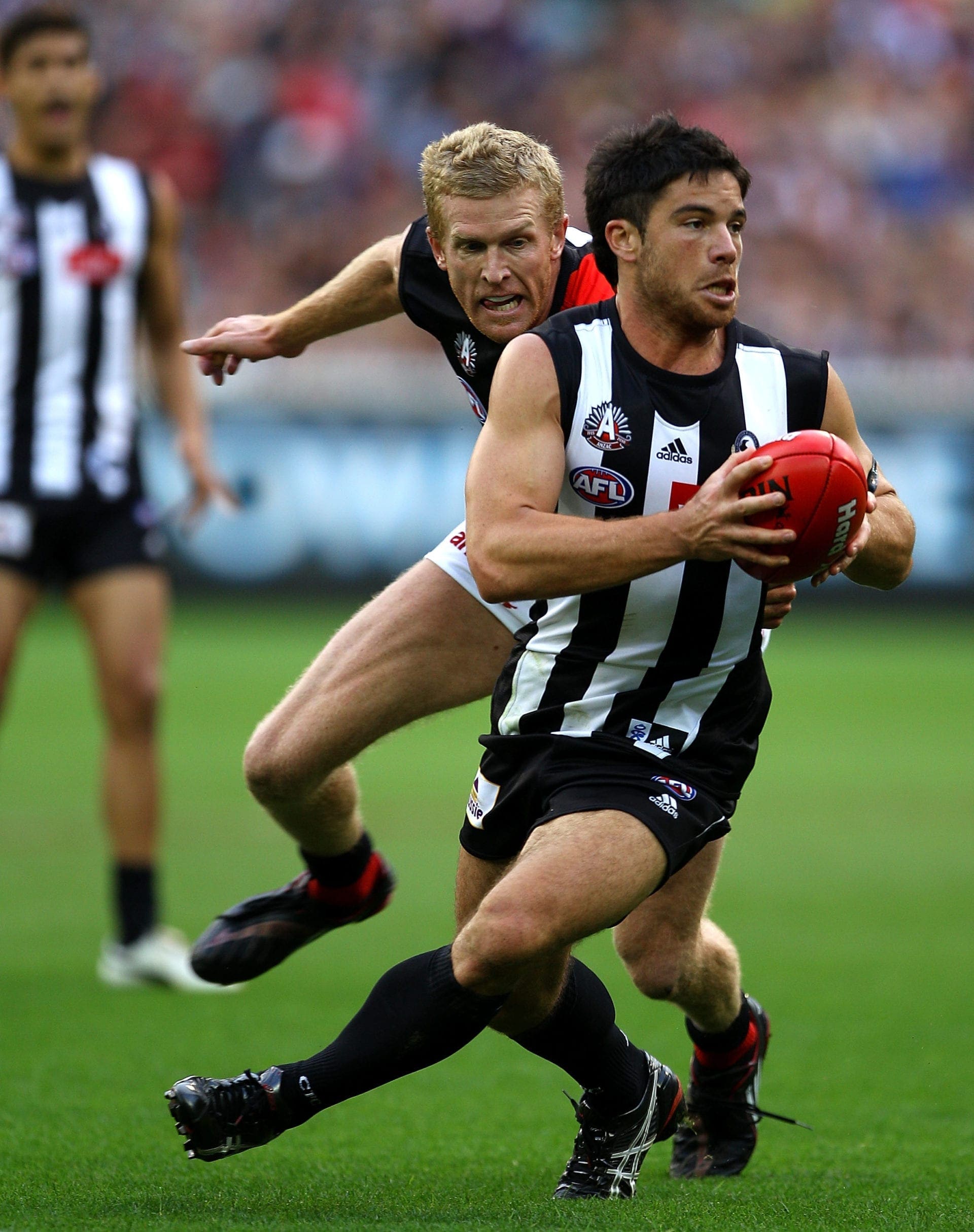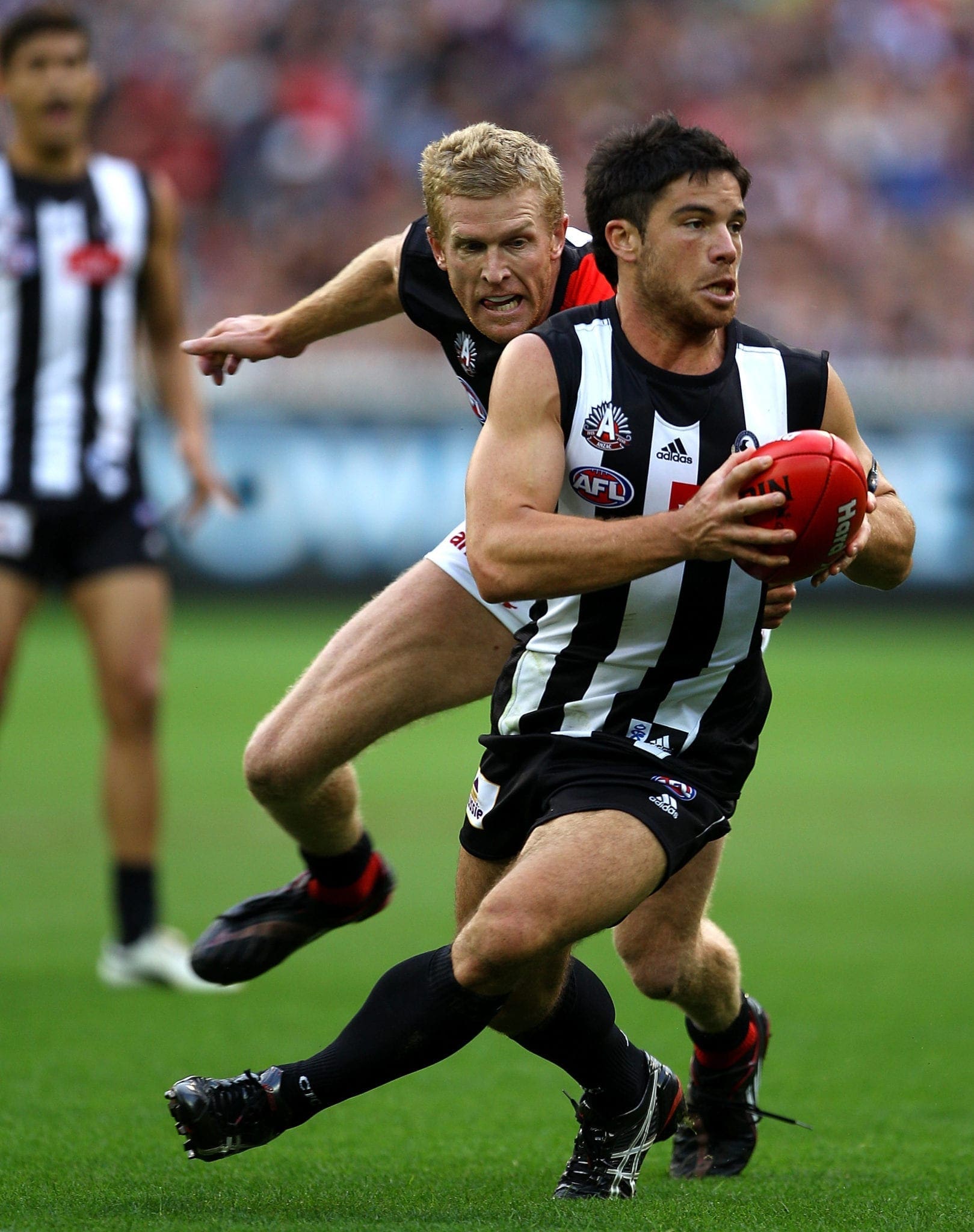 All up, Medhurst played 168 AFL games across 10 seasons for both clubs, booting 274 goals and leading his club's goalkicking on three occasions.
Hs best season came for the Pies in 2008 where he was named an All Australian after booting a career-high 50 goals.
Medhurst also opened up on the podcast about his highs and lows of playing at Collingwood, including his starring role in their Anzac Day triumph over Essendon in 2008 where he was named Anzac Day medallist.
The low-point being the injuries he suffered towards the end of 2008 and during the 2009 season that saw his form begin  decline and eventually led to him being left out of the side.
"At the end of 2008… I had a stress fracture in my back, I finished off that season under a bit of duress," he said.
"I actually had a large chunk of the 2009 pre-season off… It was a bit of a late start for me.
"I actually started the season reasonably well, then I had a really, really bad ankle injury so it was a bit of a stop start year."
This downward spiral in form had a bit of a mirroring image to the end of his time at Fremantle.
"(There were) just a few things going on in my life where my application seemed to kind of wax and wane a bit, not dissimilar to 2010," he said.
"I had a similar pattern at Fremantle where I got to the four or five-year mark and then just had a little dip in attitude towards what I was doing."
In 2010, Collingwood stormed home in the second half of the season to win its 15th premiership in the club's history, sans Medhurst.
It was simply a case of bad timing for the forward, having been the club's star goalkicker just two seasons prior before injuries hampered his 2009 campaign and thus put him out of favour.
"Unfortunately that fell at a really inopportune time in 2010 where I found myself caught out of the team the last 10 games in a row," he said.
"Leading into the Grand Final, I got one chance to come back and played pretty poorly, it was always going to take a few games to pick up the pace again.
Check out other highlights from the interview below!
On arriving at Collingwood
"Coming from one of the youngest clubs at the time to one of the most established
"In terms of the trade, it takes a little while to get used to the fact that you live in a different state away from your family and friends
"Initially it's kind of tempered excitement, cause you're more nervous about how things are going to go.
"But a wonderful club, a great playing list at the time, it was a great place to be."
On the club's preliminary final run in 2007
"I think '07 we surprised a lot of people and ourselves I think… The way it was when I first came to the club, I was told it was a rebuilding phase.
"We had an amazing 07 we lost that preliminary by a few points… Pendles was a bit of an unknown at that point, but he became amazing in my first couple of seasons.
"In retrospect, you realise how incredible it was, but looking now and looking at the talent we had in the forward line and the personalities too, it was an amazing time to be at the club.
"In retrospect, not many people expected us to go deep in the finals series… you don't neccesarily see it as a huge thing.
"You look back at it, certainly from my career, not having played in the 2010 premiership, you realise that: 'wow that would've been fantastic to even play in a grand final' but these things happen and you move on."
Listen to the full audio of his interview on the Pies Nation podcast below!
LISTEN 🔊🔊🔊: A sneak peak into our chat with Paul Medhurst.

Catch the full episode here – https://t.co/prrE9Z6BAD#GOPIES pic.twitter.com/RzpCiSVLrL

— #PiesNation (@PiesNation) April 21, 2021