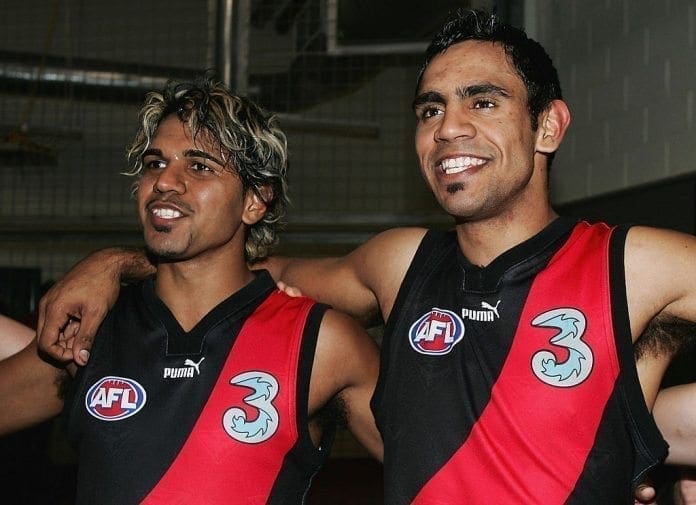 Controversial former Essendon and St Kilda-listed player Andrew Lovett is reportedly facing the prospect of Christmas behind bars following a series of alleged assaults that commenced in 2020.
Lovett, 39, was said to have faced the Dandenong Magistrates Court on Thursday, however, according to reports from 7News reporter Tom Browne, the 88-gamer's legal team did not apply for bail.
Chief Football Reporter @TomBrowne7 with breaking news on serious police charges against former Essendon and St Kilda player Andrew Lovett. https://t.co/5zYfOfohG3 #7NEWS pic.twitter.com/yvOiOKu6mB

— 7NEWS Melbourne (@7NewsMelbourne) December 17, 2021
Further reports from The Herald Sun have revealed that Lovett is facing 88 charges that pertain to crimes such as the assault, abuse and stalking of his ex-girlfriend.
Lovett is said to have punched and spat on the 36-year-old victim, as well as being the author of malicious text messages.
Each of these alleged indiscretions are said to have taken place between February of 2020 and November of this year.
Having commenced his AFL career in 2005 which peaked after claiming that season's Anzac Medal, the Northern Knights product's stint in the league came to an end after being levelled with rape charges in 2010.
While the ex-Don and Saint was acquitted of these charges in July 2011, St Kilda still saw fit to shred Lovett's rich, three-year deal despite parting with the 16th pick of the 2009 National Draft to pry him from Windy Hill.
Lovett and his legal team headed by David Grace are set to reappear in court on January 11.
It is not yet known how Lovett is predicted to plead to each of his litany of charges.