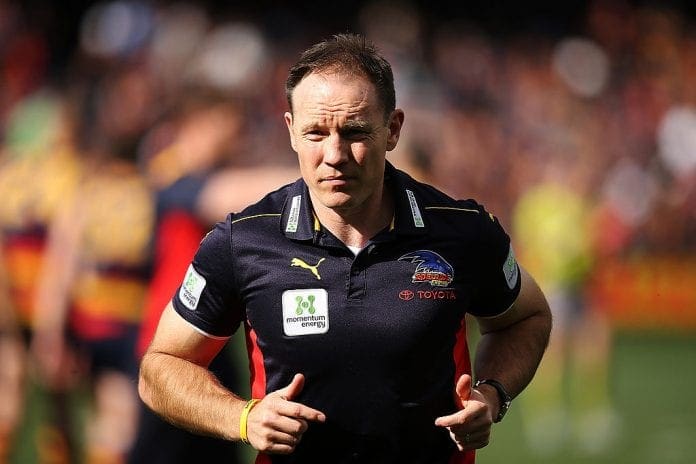 Former Adelaide senior coach and Collingwood assistant Brenton Sanderson has returned to the coaches box, joining Victorian local powerhouse the Balwyn Tigers for 2023.
Sanderon's appointment for the Eastern Football League Division One club sees him replace fellow former AFL coach Rodney Eade, who was positioned as head coach of the Tigers for five years.
An opening week finals exit saw the partnership between Eade and the Tigers end, with Sanderson announced as the former Swans, Dogs and Suns coach's successor this week.
Sanderson brings with him three seasons of senior coaching experience at AFL level, having held the top job at Adelaide between 2012-2014.
The 48-year-old also played 209 AFL matches across stints with the Crows, Magpies and Cats, 199 of which came with the latter.
Sanderson was most recently an assistant coach at Collingwood, having worked alongside Nathan Buckley for six years before departing the club at the end of 2021.
"I'm really excited to have the opportunity to coach back at the community level," Sanderson said in a clubs statement.
"It's where I came from and for my coaching and more broadly my football journey to continue at Balwyn will be an opportunity to bring all my learnings to this great club.
"Our family are really looking forward to becoming a part of the Tigers club and getting to know everyone involved."
Sanderson had stepped into media duties with SEN and a role with the AFL in their community umpiring department as a development manager since leaving Collingwood.