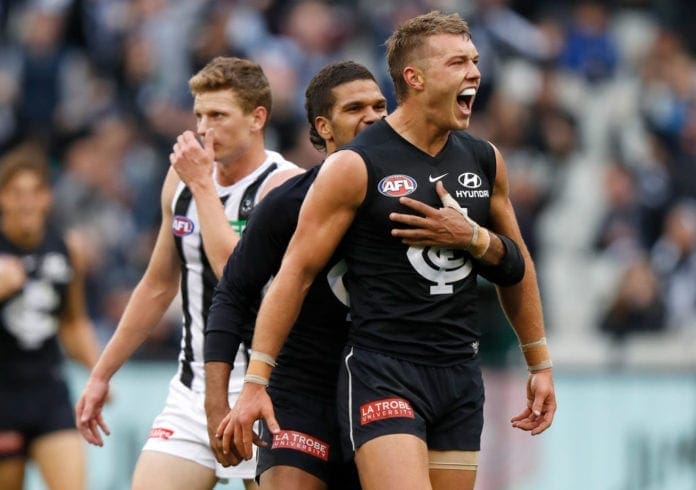 A massive footy marathon is coming, with 33 matches to be played across 19 days, according to AFL Media's Damian Barrett.
It comes as the AFL looks to condense the rest of the home and away season as the COVID-19 situation changes daily in the country.
It will run over Rounds 9 to 12 and begin on Wednesday July 29 - with footy to be played every night of the week until Sunday August 16.
Barrett reports that six teams will be given byes over that period, with a a further 10 clubs to have byes before the end of the home and away season at Round 17.
Essendon and Melbourne will be considered to have already had their bye after Conor McKenna's positive COVID test caused their June clash to be postponed.
Exactly 100 matches remain in the season, with all 10 Victorian clubs to be based in Queensland for the remainder of the campaign.
The league conceded yesterday that games are unlikely to return to Victoria this season unless there is a dramatic turnaround in COVID cases.
The Rounds 9 to 12 fixtures are expected to be released next week.