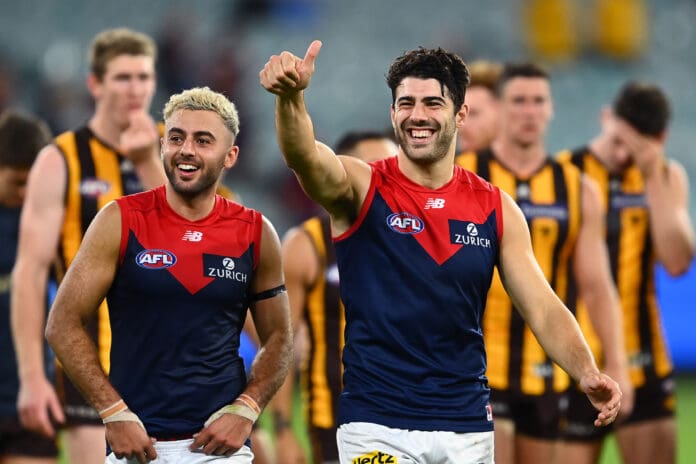 Its back for Round 6! Zero Hanger's new weekly 'five useless stats'.
Every week Aaron Delaporte from Useless AFL Stats will take a look at the top five most useless, but captivating, statistics from the weekend.
Round 6 didn't let us down as it produced some real crackers and in particular the Crows v Hawks game included several thoroughly enjoyable but equally useless stats.
Christian's slay the Tigers
Christian Petracca and Christian Salem combined for 77 disposals to produce a new record at Melbourne for most disposals by two players with the same first name in the Round 6 win over Richmond. This easily breaks the Demons previous record of 68 held since Round 13 1980 by Greg Wells (48) and Greg Hutchison (20).
CHRISTIAN SALEM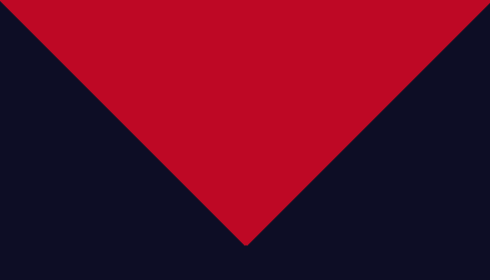 Melbourne

2021 SEASON AVG

25.3
Disposals

6
Marks

5.7
Rebound50s
For all clubs this is the third best effort behind Tony Shaw (50) and Tony Francis (30) at Collingwood in Round 5, 1991 with 80 and Joel Selwood (43) and Joel Corey (35) for Geelong in Round 11, 2011 with 78.
Crows straight shooters
The Adelaide Crows went into the half-time break against Hawthorn at 16.0.84, setting a new AFL record for the most accurate half-time score eclipsing the Round 21, 1970 effort of Carlton at 11.0.66.
The Crows then kicked another goal to open the third to set a new AFL record for most goals before a behind in a match, this eclipsing the 14-straight by Collingwood in Round 1 1929 who finished that match on 15.2.92.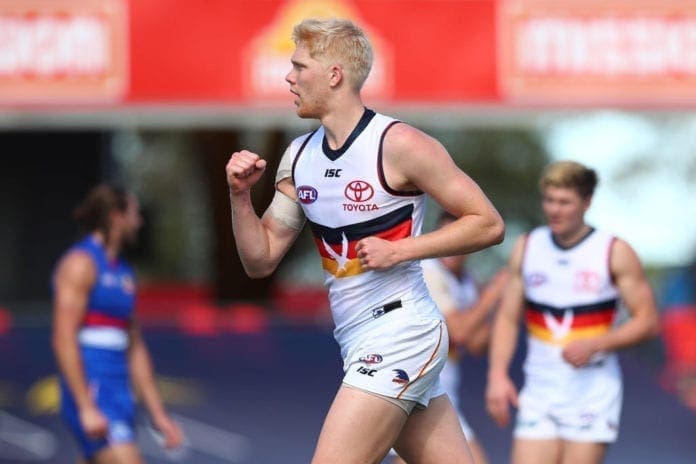 Sadly the Crows kicked three behinds to finish the match and weren't able to join the five other teams who went an entire game without a behind, those teams all lost which is not surprising given the scores were 1.0.6 (three times), 3.0.18 and 7.0.42.
Change those three Adelaide behinds to goals and a winning score of 19.0.114 would have been one for the ages.
10-goal quarter unrewarded
You would think kicking 10 goals in a quarter would nearly guarantee a win but it wasn't to be for the Adelaide Crows, who kicked 10-straight in the second quarter to lead by 25 points before going on to lose by three.
Adelaide were the 20th team to lose after kicking 10 in a quarter, the first since Port Adelaide in Round 21, 2009 - who kicked 10-straight in the opening term to lead by 40 pts before losing to Brisbane by 15.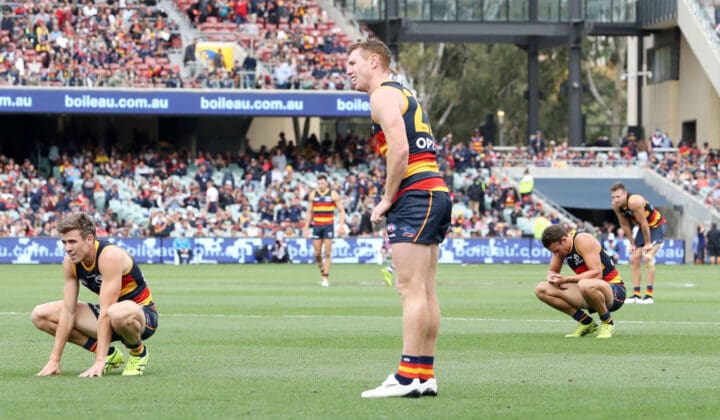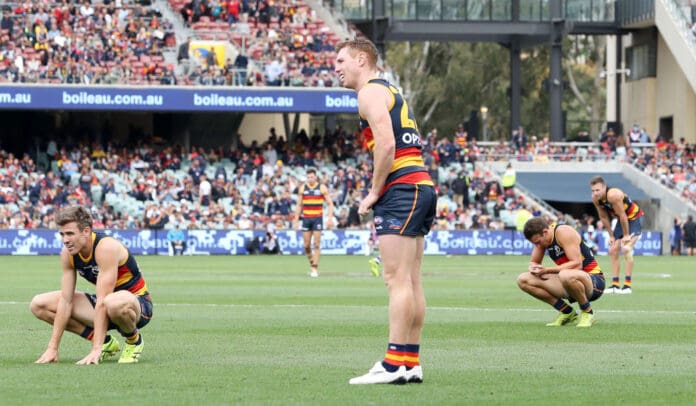 However, spare a thought for Melbourne, who in Round 2, 1942 kicked 10 goals in the third term against Richmond and still lost by 79 points after the Tigers returned fire with 12 goals in the last.
Thilthorpe thrills
Still on the Adelaide game and the debut performance of Riley Thilthorpe was one for the record books. His superb effort with five snags makes him the only currently listed AFL player to have kicked five on debut, passing the four goals by Brody Mihocek in Round 11 2018.
Kicking a bag on debut was a lot more common back in the day and Thilthorpe, or 'Thilfy' as we have nicknamed him, is the 66th player to kick five or more on debut. However he is just the 16th to do so in a losing team and the first since Justin Murphy for Richmond way back in Round 11 1994.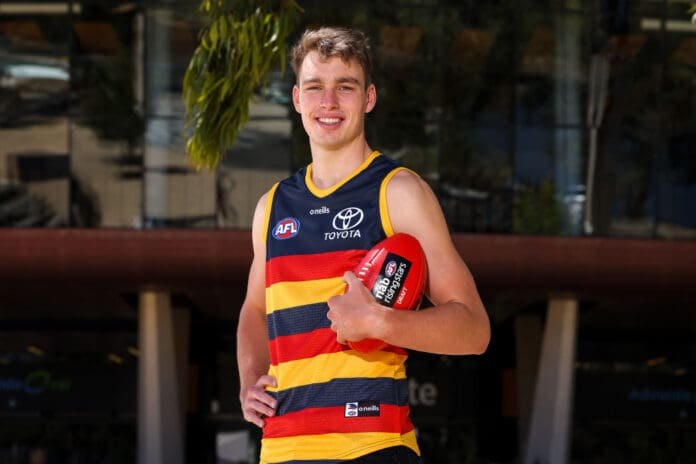 The legendary John Coleman kicked 12 goals on debut, easily the debut goal-kicking record and equaled Essendon's best ever individual goal tally at the time in just his first game, he later broke this kicking 13 twice and 14 once in his short career.
Coleman was a rare freak whose likes may never be seen again. He kicked 537 goals from just 98 games before injury ended his career. His debut age at 20 years 144 days was rather surprising given he kicked 296 goals from 37 games for local footy club Hastings prior to his debut, despite being registered with Essendon after being a standout in junior football.
West Coast contenders or pretenders
West Coast was labelled "embarrassing" and "weak" by coach Adam Simpson following an insipid effort after quarter-time against Geelong, going down by a massive 97 points.
The Eagles who were fancied by many AFL pundits prior to the season as premiership contenders could rightly be written off after that effort. The defeat was the biggest ever under Simpson and the Eagles' worse loss since Round 22, 2008 when they finished second last on the ladder.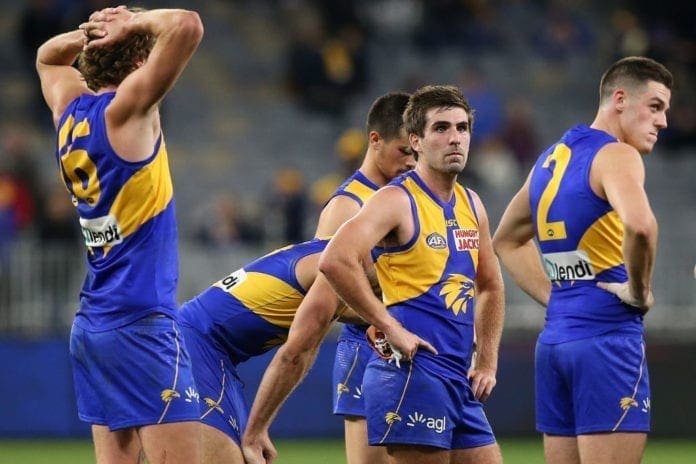 However, the record for the biggest loss by an eventual premier is 100 points by Carlton in 1945 and more recently Port Adelaide copped a 92-point thumping in 2004 before going on to take the flag.
West Coast do also have a history of bouncing back in Western Derbies and their biggest ever form reversal came after an 81-point belting by Geelong before inflicting worse pain on the Dockers with a 117-point win for a 198 total point reversal in Rd 6, 2000. Could we see history repeat again for them in Round 7 2021?