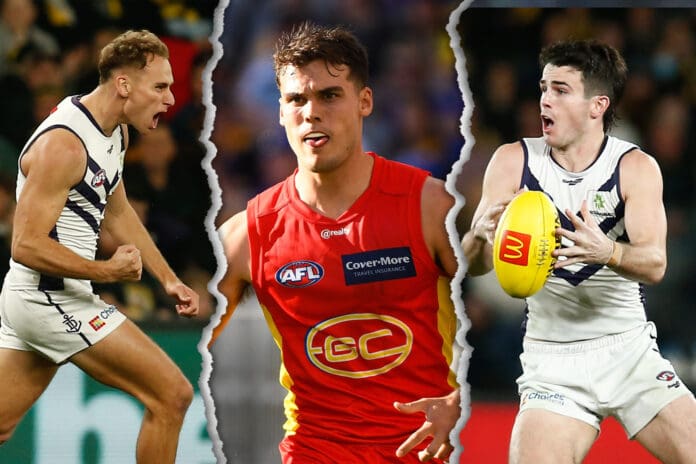 For the sixth year in a row, the Gold Coast Suns are seemingly giving up desirable trade assets in a deal that will see them pocket a significantly weaker package in return.
Across the past five trade windows, the Suns have been part of some astonishing deals that have left them with little, if any, profit, while their rivals walk away from the table with a smile that is sure to reach their ears.
A pair of clubs, Fremantle and Geelong, have been able to take advantage of the Suns' list issues the most, with both sides having landed multiple bargain trade deals that have only added to a frustrating history for the Queensland club.
The imminent Jack Bowes/Pick 7 deal is the latest questionable piece of business from the Suns, with Geelong again looming as the club to benefit from Gold Coast's inability to retain key players.
But when the Suns can manage to stave off rivals for their own young stars, they're often left needing to pay well north of market price to do so. It's a situation that has led to the Bowes situation, and others, in recent years.
In each off-season since 2017, the Suns have managed at least one piece of business that was, and is, seen as a staggering decision, with or without hindsight in play.
So while Bowes' exit could very easily go to the top of the list, we look at some of the Suns' most questionable trade decisions in their short history.
1. 2021 - Trade with Fremantle
Gold Coast receive: Future second-round pick, future fourth-round pick
Fremantle receive: Will Brodie, Picks 19, 61 and 69
The most recent deal in our list that has only cast more questions over the Suns' off-season business model.
While the stunning breakout campaign for Will Brodie couldn't have been foreseen, this deal was already a worrying deal prior to this season's commencement.
Brodie wasn't even seen as the headline asset in this swap, with Pick 19 joining him in heading to Fremantle in what was another 'salary dump' deal.
Pick 19 - seen as equal value to an earlier first-round selection given it opens night two of the National Draft - was the most valued piece of this trade, and was packaged with later selections in return for second and fourth-round picks for the 2022 National Draft.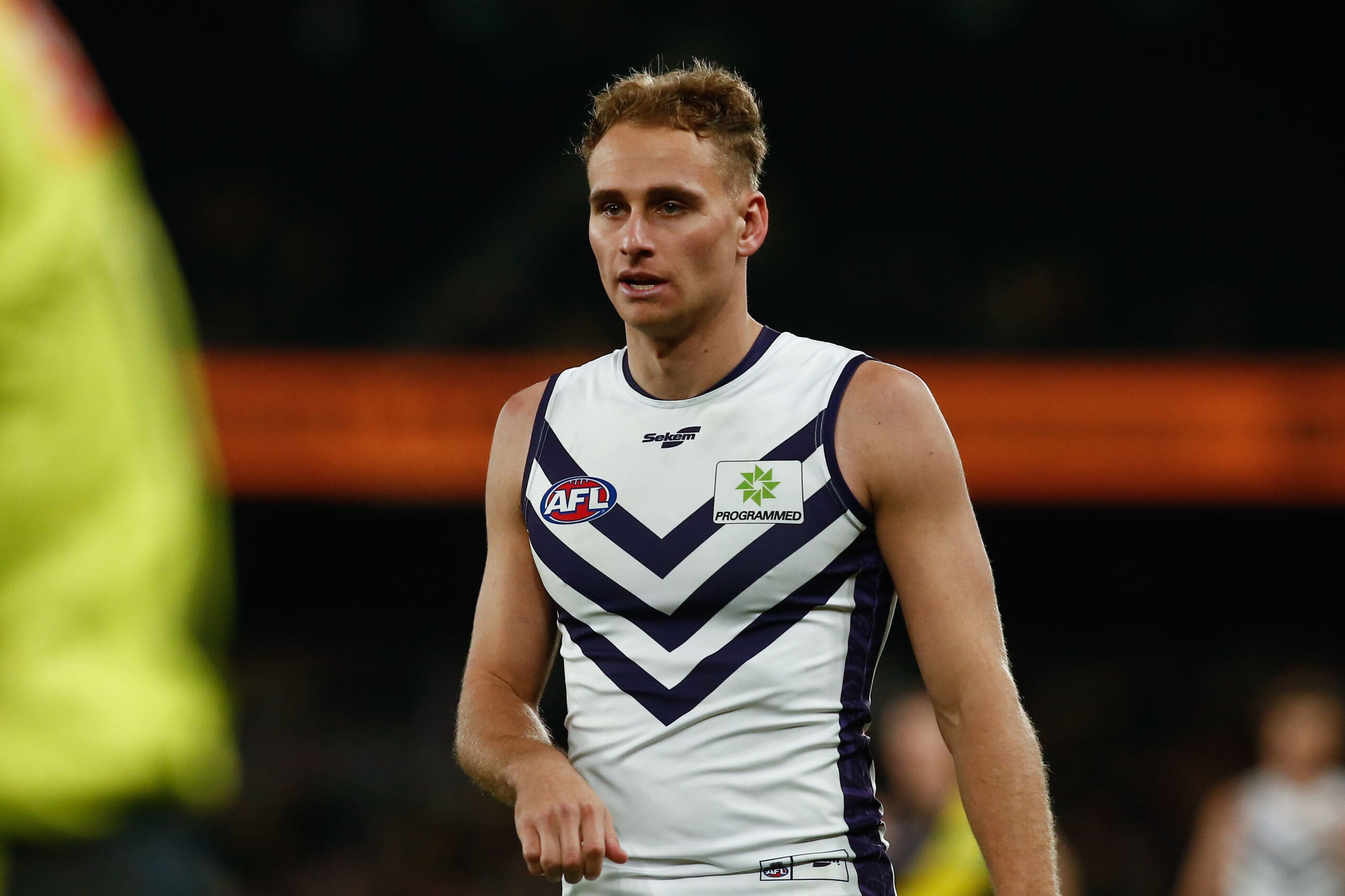 The Dockers would add highly-rated local midfielder Matthew Johnson to their list with Pick 19 (eventually Pick 21), as well as using their later selections to secure Academy product Eric Benning to end their draft night.
Bring Brodie's stunning season into the mix, where the midfielder ranked top 10 in the AFL this year for clearances, contested possessions and disposals, and this deal is abysmal.