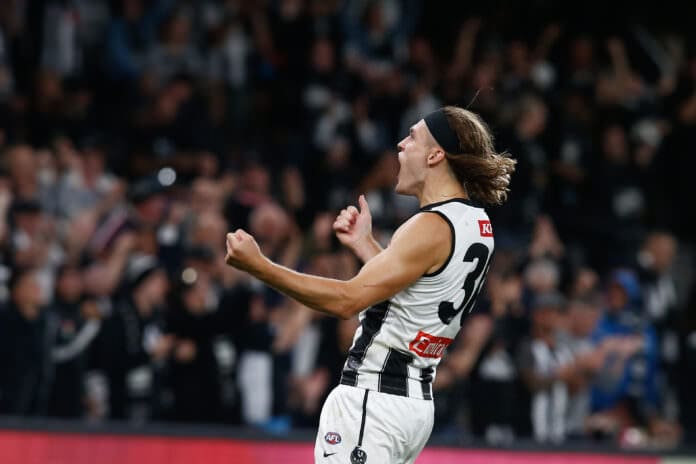 With Scott Pendlebury's stellar stint as captain of Collingwood coming to an end, attention turns toward assessing who will take his place at Magpieland.
Pendlebury's run as skipper in the black and white reached a club record 206 matches, stretching from January 2014 to December 2022.
Even in his earliest days with the Magpies, Pendlebury loomed destined to one day step into the captain's role, and it's fair to say the poised midfielder didn't disappoint.
While his leadership will still be felt on and off the field next year, who steps into his shoes in 2023?
Here we name the five most likely options for Collingwood to consider as they weigh up the appointment of their 48th club captain.
SEE ALSO: IF COLLINGWOOD COULD STEAL ONE PLAYER
1. Darcy Moore
Likely the first name that comes to mind when assessing who might be Pendlebury's successor.
Moore is an architect in Craig McRae's defence and would be an astute option for Collingwood to hand the captaincy to in the post-Pendleubry era.
The All-Australian defender joined the Magpies' leadership group in 2021 and was elevated to vice-captain ahead of this season.
That trajectory could very well continue, with Moore our favourite to take over the reins at Olympic Park and lead Collingwood into an era of promise and optimism.
He would also follow in the footsteps of his father, Peter, who led Collingwood for two seasons in the 1980s.