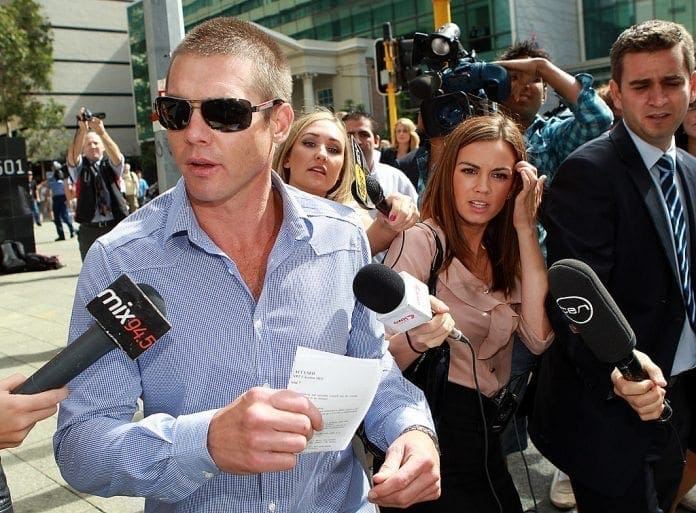 Former Carlton forward Brendan Fevola believes jail time will be the best thing for Ben Cousins.
The former Eagle was jailed for 12 months on Tuesday for stalking an ex-partner and consistently breaching a violence restraining order, although his time behind bars will ultimately serve him for the better according to Fevola.
"I read a lot of Twitter stuff yesterday saying all this different stuff about Ben, everyone has an opinion, they are bagging him, this and that," Fevola said on Fox FM on Wednesday morning.
"This should have happened a long time ago just for his mental health and his life I suppose. Getting sentenced to jail, this is an opportunity for him to go in there, clean himself up and think about his life.
"Everyone knows he is a great sportsman. He won a Brownlow Medal and a premiership. But that is not the story now. That's over. It doesn't matter if he was a sportsman or not. This is about someone's life."
Throughout his career, Fevola battled issues with Gambling, and said being left alone was the best thing for him, and believes it could also work for Cousins.
"I know when I was going through issues, you've got all these people telling you things and you just don't want to do it," Fevola said.
"Now he is in there, he's got not one talking to him. He's got a whole year to think about his life.
"It is up to him now. He will come out a better person. He is only 40. He has a lot of life to live. I'm rapt that he is in there."