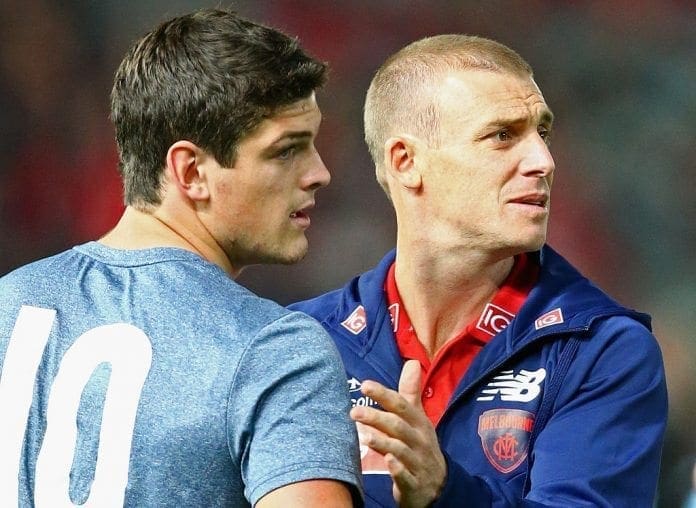 Melbourne head coach Simon Goodwin is facing fresh allegations that he placed the club's former doctor, Zeeshan Arain, under considerable pressure not to rest routinely concussed midfielder Angus Brayshaw.
Within a Wednesday morning report from The Herald Sun, legal documents that were said to have been dated in 2020 allege that the premiership steward launched an expletive-laden broadside at Arain regarding Brayshaw's health.
According to the files constructed by Arain's legal team, Goodwin was reported to have strongly disagreed with the medico's sentiments that the former first-round draftee required rest "following an exacerbation of his concussion symptoms".
In response to the former employee's advice, Goodwin allegedly responded with a litany of expletives.
"Are we f---en fair dinkum," Goodwin is said to have retorted.
"Why the f--- would you change the plan when we agreed he could push through his comfort zone. F---ing [player's name] was at Chadstone with his mates last Thursday but is f---en concussed today."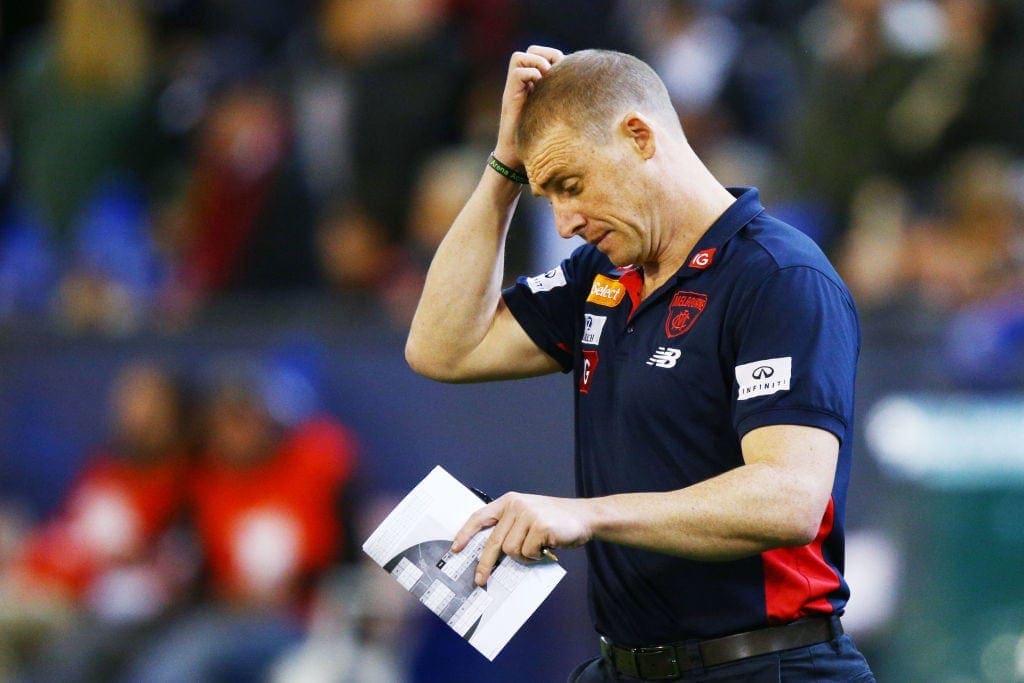 These documents that contain Arain's recount of events were reportedly passed on to the club prior to the doctor's departure on October 6 last year.
Further files which are said to support Arain's belief he was a victim of workplace bullying and harassment were tabled to Melbourne CEO Gary Pert less than a week before the doctor's exit.
The Herald Sun also claimed that the medical practitioner had formally stressed that Goodwin's behaviour towards him was an issue as early as January, 2020.
RELATED: Explosive claims of worrying behaviour against Demons coach emerge
Within a legal letter, lawyers acting on Arain's behalf delineate a belief that Goodwin's manner was "unreasonable" when discussing Brayshaw's routine head knocks.
"According to our client [Dr Arain], Mr Goodwin voiced his extreme displeasure about the decision to rest the player," the legal letter said.
"After attempting to explain his recommendation to Mr Goodwin, Mr Goodwin continued to swear and talk over our client, suggesting that the player was exaggerating his symptoms and our client [Dr Arain] was not managing him properly."
Since being selected with the 3rd pick of the 2014 AFL Draft, Brayshaw has come off second best in several on-field hits, with the 26-year-old now synonymous with wearing a helmet on game day.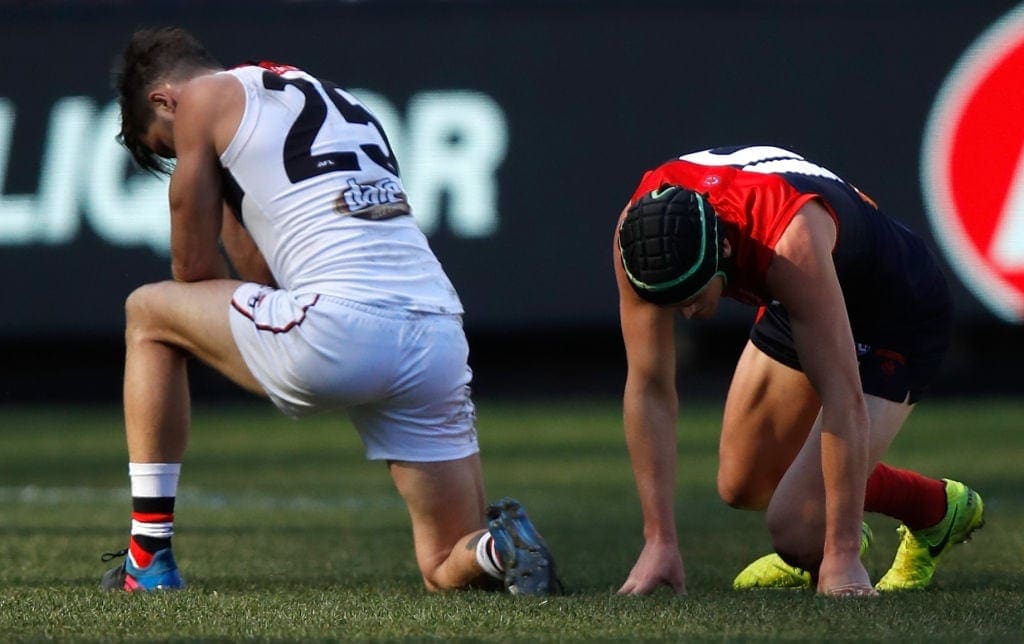 While mandatory 12-day resting periods have recently been implemented by the league in response to research surrounding concussions, Arain and his advisors were also asserted that Goodwin had questioned the doctor's judgment regarding other ailments.
Following Melbourne's 2018 season in which the club fell at the preliminary final hurdle, Goodwin allegedly opened fire on Arain regarding post-season surgeries.
"Mr Goodwin telephoned Dr Arain expressing his frustration about all surgeries and particularly regarding one player who had not yet received surgery," Arain's lawyers have claimed.
"Mr Goodwin became irate expecting all surgeries to be completed within 72 hours of the last game, saying 'You're f---ing around. [The player] is an A-grade player and we need training in the pre-season ASAP. All this f---ing around has taken up valuable time. Are we f---en here to do our job and win games of football or are we here to f--- around?'
"He then abruptly hung up on our client."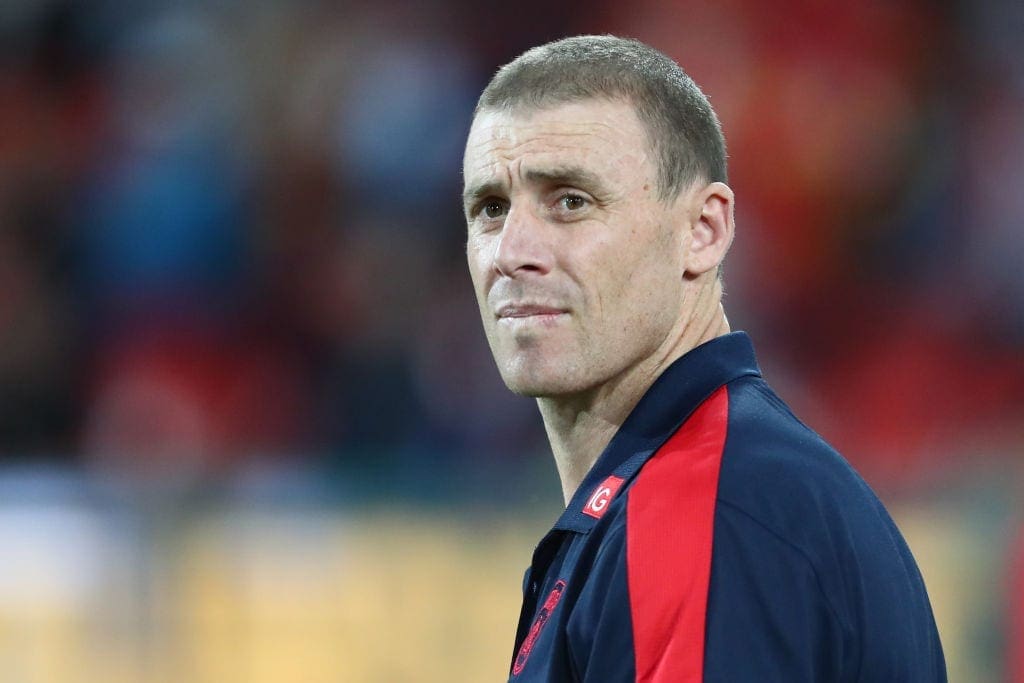 While Arain's lawyers believe their client's recent dismissal from the Demons was not within the nation's Fair Work Act, the medico was the recipient of an undisclosed, six-figure sum from the club last October.
These latest claims come in the wake of Michael Warner's Tuesday morning report which stated the Melbourne Football Club had discussed the idea of sacking Goodwin prior to the 2021 season due to reported behavioral issues.
Melbourne president Kate Roffey has since stated that she and her board maintained a view that the former Crow remained an "exceptional leader of our Football Club". 
At the time of writing, Roffey, or any other club powerbroker, is yet to respond publically to Arain's most recent assertations.