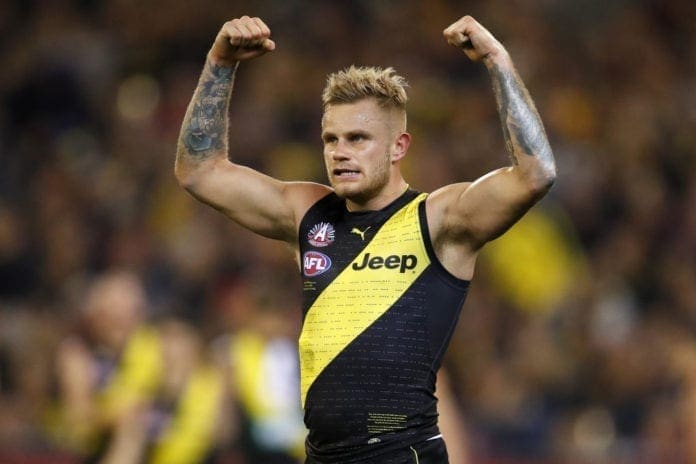 Suns recruit Brandon Ellis has opened up on his departure from Richmond.
The 26-year old joined Gold Coast via free agency during the 2019 exchange period after 176 games and two premierships in the yellow and black.
The midfielder admitted it was tough being told he was no longer required by the Tigers halfway through last season.
However, Ellis holds nothing against his former club.
"I was pretty shaken up and upset when I was told," Ellis told the Gold Coast Bulletin.
"But it's a business at the end of the day and these sorts of things happen.
"I have no bad blood with Richmond at all. I love them, they have given me this opportunity and shown me this new life.
"They took me as an 18-year-old and set me up and made me the person I am today so I can't thank them enough."
Ellis was hoping to bring Richmond's fun, lighthearted approach with him to the Suns, a method that has clearly helped yield success for Damien Hardwick's side.
"Football is just a game, it doesn't define us as people," Ellis said.
"It's our job at the end of the day. I remember when I was playing football when I was young it was all about fun.
"I want to try and bring that element to it up here because that is what we did the last three years at the Tigers and it really turned the club around and turned our wins and losses around.
"I'm not saying that is the secret to success but you want to be really enjoying your job at all times. "That is what I want to try and bring up here as well."