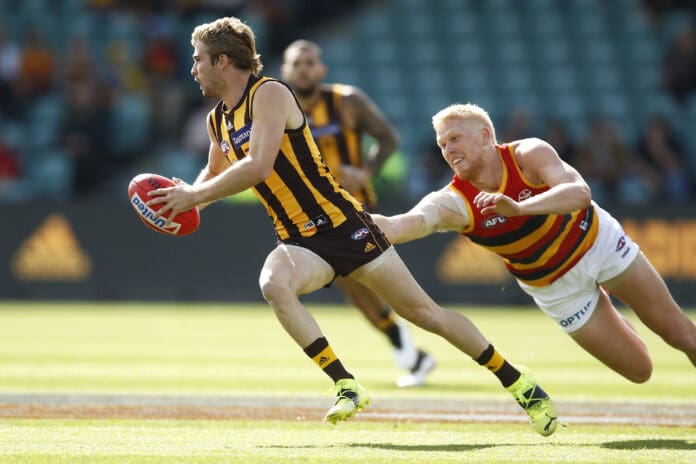 Former Hawthorn utility Oliver Hanrahan is set to translate his skill set across codes when he lines up for Victorian Premier Cricket outfit Kingston Hawthorn Hawks.
As first reported by News Corp on Tuesday, the 23-year-old will trade the Sherrin for a four-piece after being delisted by Sam Mitchell's side at the cessation of the 2021 season.
Across his 29-games in brown and gold, Hanrahan was renowned for his ability to both hit the scoreboard and provide flexibility elsewhere afield - two factors he will be hopeful of continuing with bat and ball in hand.
Read the full story of Hanrahan's summer season across at Zero Wicket.