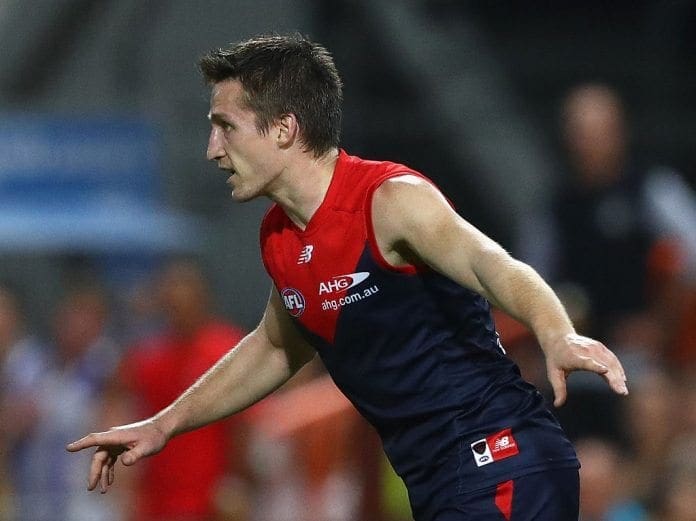 Former Melbourne co-captain Jack Grimes will turn his back on enormous interest from the VFL, to play local footy in Melbourne in 2017.
Grimes has accepted that his AFL career is over after being delisted by the Demons last month.
After failing to be offered a contract during the delisted free agent period, Grimes opted not to nominate for the rookie draft, despite some interest from clubs willing to draft him as a rookie.
The 27-year-old instead has opted to play local football, with his manager, Anthony McConville, telling AFL.com.au that his client has accepted that his AFL career is over, despite captaining the Demons just two years ago.
"Some clubs had a real interest in taking Jack as a rookie but he didn't want to do that, so he didn't nominate for the draft," McConville said.
"Jack also won't play in the VFL next year despite enormous interest. He's now ready to make the transition to life outside AFL football, so he'll play at local level next year with his mates.
"He's not sure where that will be at this stage, but he has a number of ex-Melbourne teammates and old friends playing in local leagues, so he's got plenty of options.
"Jack is very comfortable with where he's at."
Grimes played exactly 100 AFL games with the Demons in nine seasons. He was named co-captain of the side with Jack Trengove in 2012 and stayed in the role until 2014.
However, injuries and then form, kept him out of the senior side in recent seasons and he eventually fell behind in the pecking order at the club, despite an impressive season for the Casey Scorpions this year. He managed just two games in 2016.