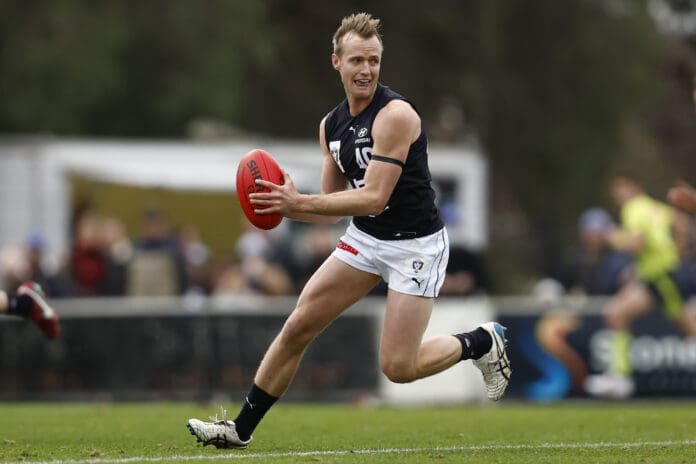 Former Bulldog and Blue Will Hayes has opened up on his footballing future, saying that he will not continue at VFL level as he looks to focus on his horse training career.
Hayes was drafted by Carlton with the final pick in the Mid-Season Draft this year after showing some exceptional form at VFL level for the Blues.
The 27-year-old played just two games for Carlton before a two-week suspension for a dangerous tackle on Geelong's Sam Menegola saw Hayes fall out of the side for the remainder of the season.
Despite being named in the VFL Team of the Year for 2022, the Blues announced that Hayes would not be getting a new contract at the club for 2023.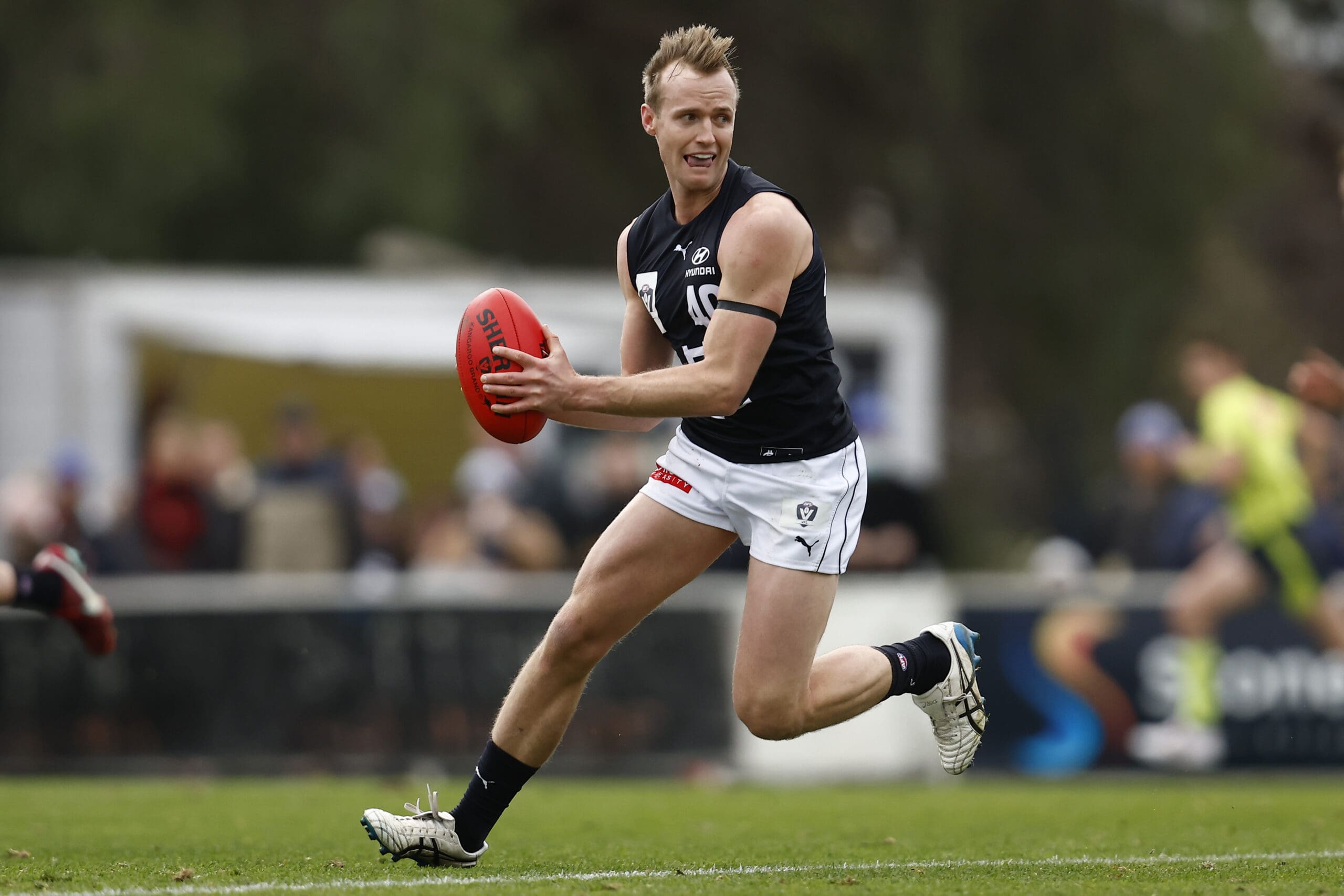 Prior to his stint at the Blues, Hayes spent time at the Western Bulldogs between 2019-2021, playing 11 times before being subsequently delisted by the club.
Speaking on AFL Trade Radio, the small midfielder admitted that his footballing career is likely to be over after his recent delisting.
"I think I'm done at AFL level to be honest," he said.
"If an opportunity came my way, I definitely wouldn't ignore the call.
"I'm one of the fortunate ones that has a very good Plan B in terms of what I'm going to do for the rest of my life, so it's made the transition twice now pretty smooth."
Even with an impressive season at state level, when asked whether he would return to the VFL next season should he fail to find an AFL spot, Hayes was adamant that his VFL career was over.
"No, definitely at VFL-level, I'll be done. I'll definitely look to head to the local leagues just at more of a casual basis," he said.
"My year was unbelievable to be honest. It was such a roller-coaster of a year.
"I think it pretty much encapsulated what professional sport is. There was so many highs and just as many lows.
"It was definitely a year I won't forget."
Despite the disappointment of his delisting at Carlton, Hayes said he reflected on his time at the club fondly and was grateful for the opportunity to feature again at AFL level.
"I was definitely disappointed. It definitely stung," Hayes said.
"I know the club's on the precedents of success, so I really wanted to be a part of that journey. There's so many great people at the club that I connected with and I really felt like I was at home.
"I just had a few things not go my way...I wasn't able to hold my spot consistently in the AFL as a result of that suspension.
"At the end of the day, there's hard luck stories all over footy, so I was just one of the fortunate ones that was able to get the opportunity in the first place."
Fortunately for Hayes, a career in horse training looms for the 27-year-old and when asked whether he dreamed of winning the Melbourne Cup or an AFL Premiership, he cheekily responded: "Melbourne Cup for sure. It pays better as well."