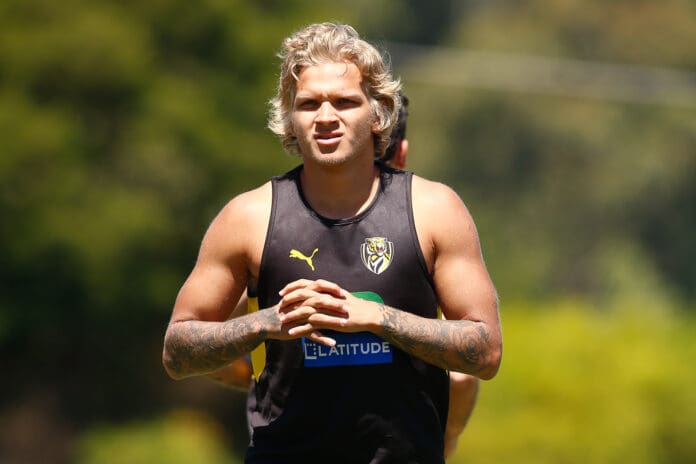 The 2023 AFL Mid-Season Draft has been finalised, with Gippsland Power forward Ryan Maric landing at Pick 1 and heading to West Coast.
13 selections were taken on Wednesday night, with Sydney, Richmond and Hawthorn each picking two players.
North Melbourne swooped on Robert Hansen Jnr with Pick 2, while former AFL players Quinton Narkle and Caleb Poulter earned lifelines with Port Adelaide and the Western Bulldogs respectively.
GWS passed on both of their selections.
You can read up on the full summary of the 2023 Mid-Season Draft, along with access to prospect profiles.
DRAFT SUMMARY
Pick 1 – West Coast
Club: Gippsland Power
Position: Forward
Height: 193cm
Age: 18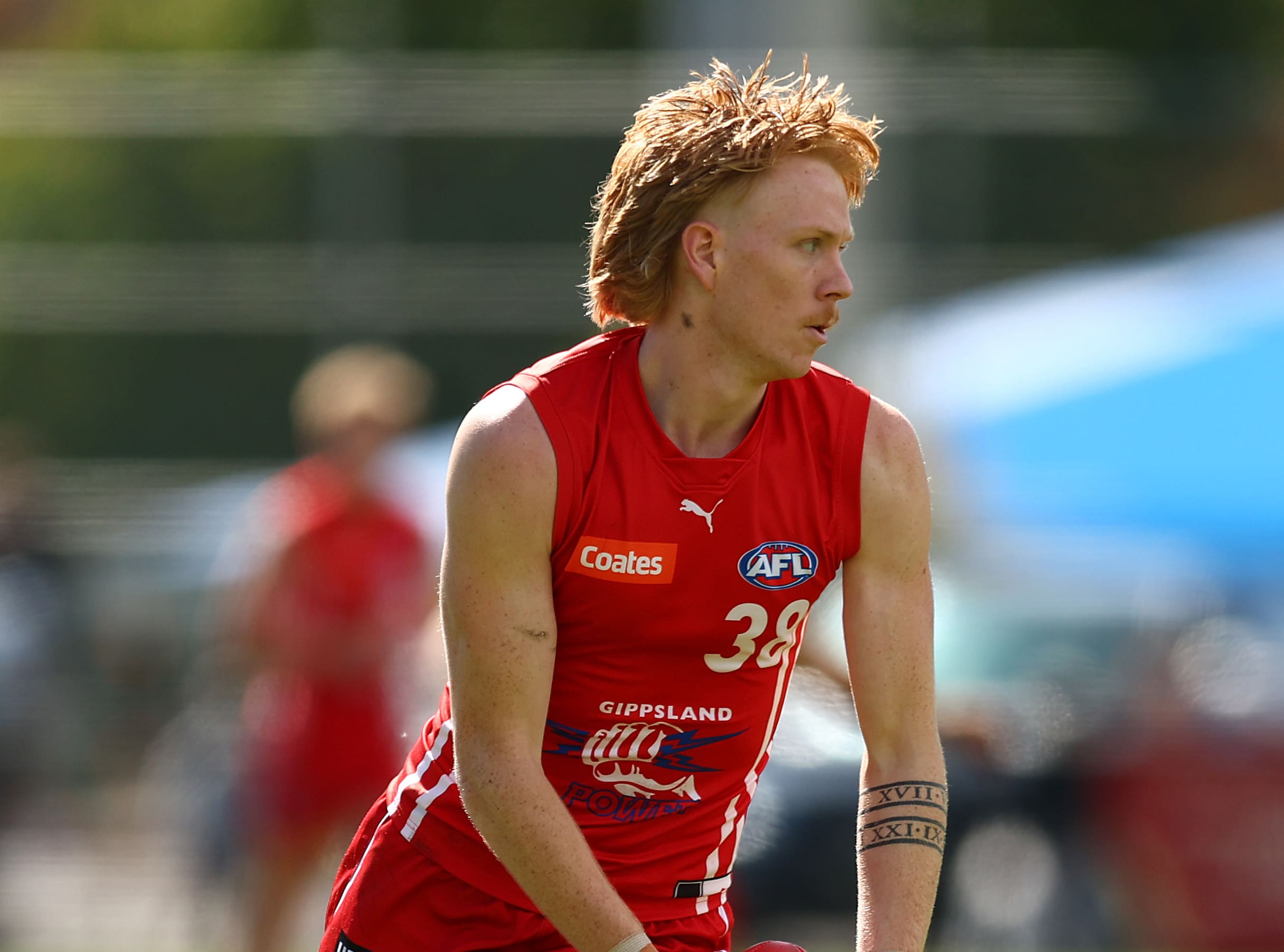 Pick 2 – North Melbourne
Club: Subiaco
Position: Forward
Height: 180cm
Age: 19
Pick 3 – Hawthorn
Club: Eastern Ranges
Position: Ruckman
Height: 204cm
Age: 18
Pick 4 – Richmond
Club: Glenelg
Position: Forward
Height: 176cm
Age: 22
Pick 5 – Greater Western Sydney
PASS
Pick 6 – Sydney
Club: Brisbane VFL
Position: Defender
Height: 194cm
Age: 23
Pick 7 – Geelong
Club: Woodville-West Torrens
Position: Midfielder 
Height: 185cm
Age: 25
Pick 8 – Fremantle 
Club: Box Hill
Position: Wing
Height: 188cm
Age: 19
Pick 9 – Essendon
Club: Perth
Position: Forward
Height: 196cm
Age: 21
Pick 10 – Western Bulldogs 
Club: Footscray
Position: Midfielder
Height: 194cm
Age: 22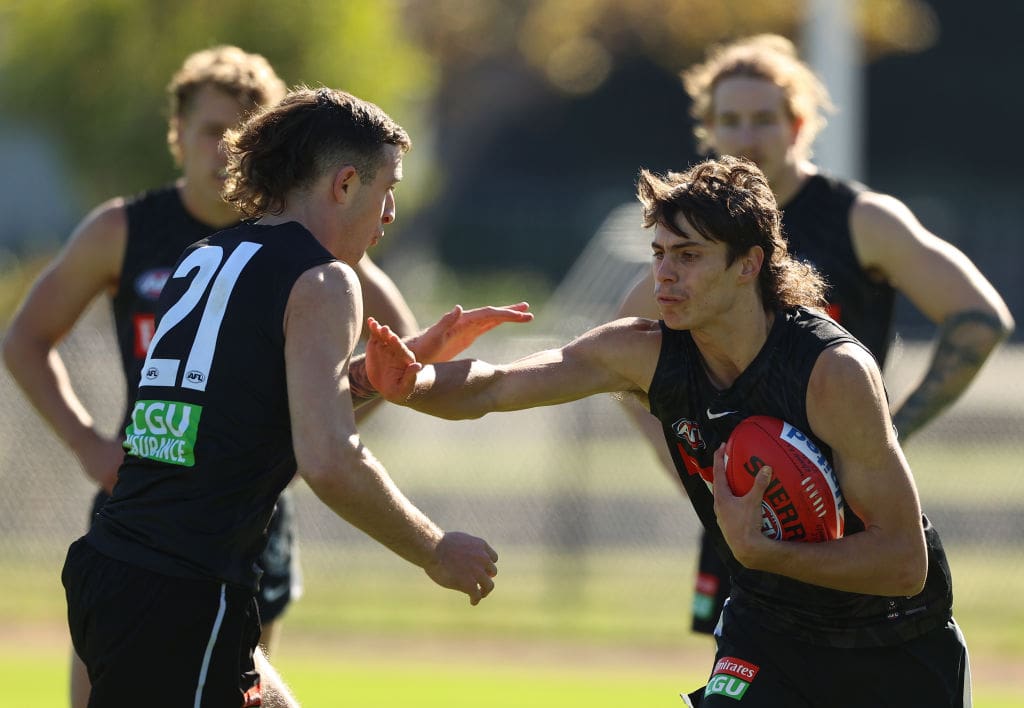 Pick 11 – Port Adelaide
Club: Essendon VFL
Position: Midfielder
Height: 182cm
Age: 25
Second Round
Pick 12 – Hawthorn 
Club: Northern Bullants
Position: Forward
Height: 200cm
Age: 25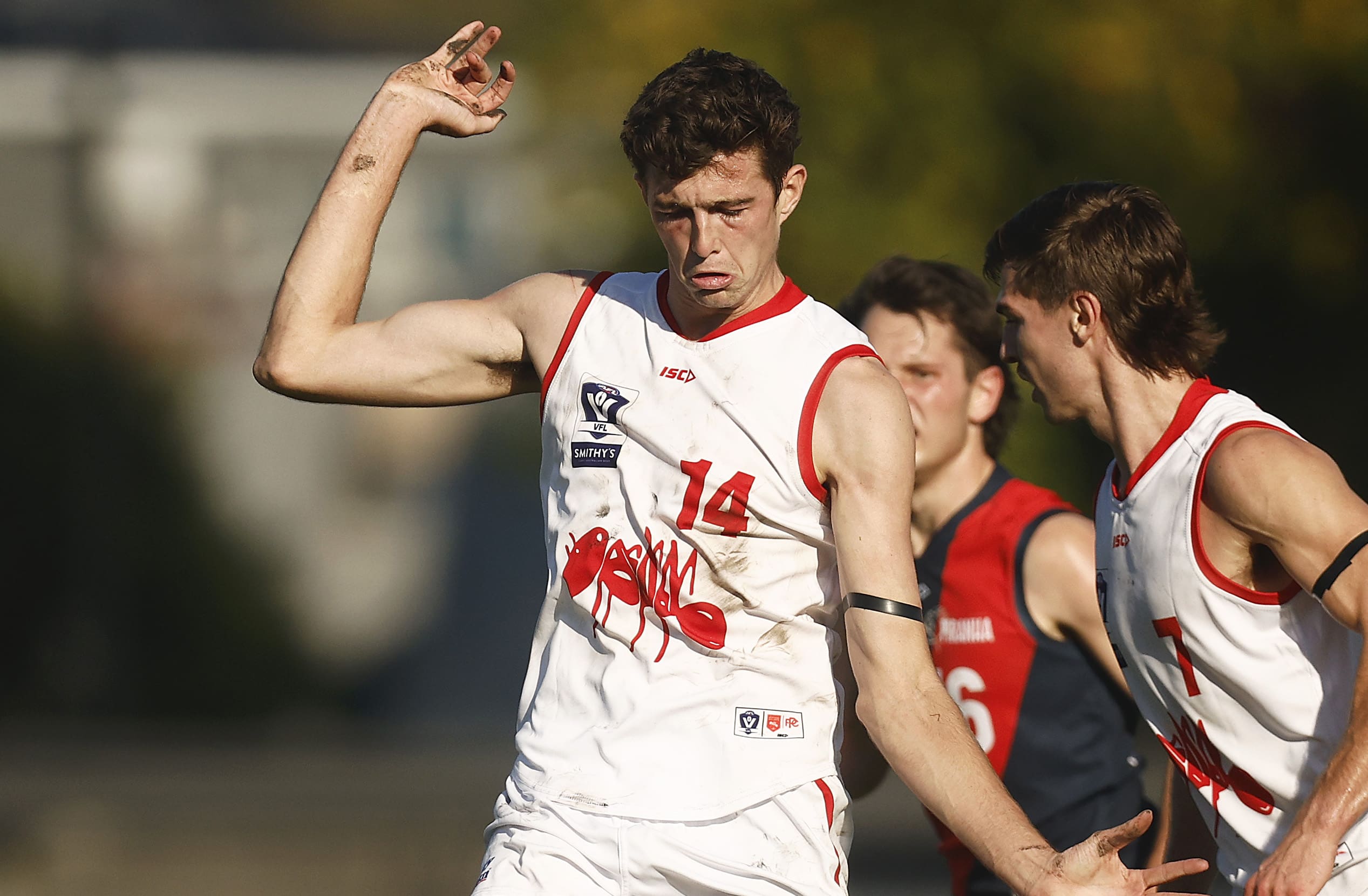 Pick 13 – Richmond
Club: Richmond VFL
Position: Defender
Height: 188cm
Age: 20
Pick 14 – GWS 
PASS
Pick 15 – Sydney
Club: Claremont
Position: Forward
Height: 199cm
Age: 22