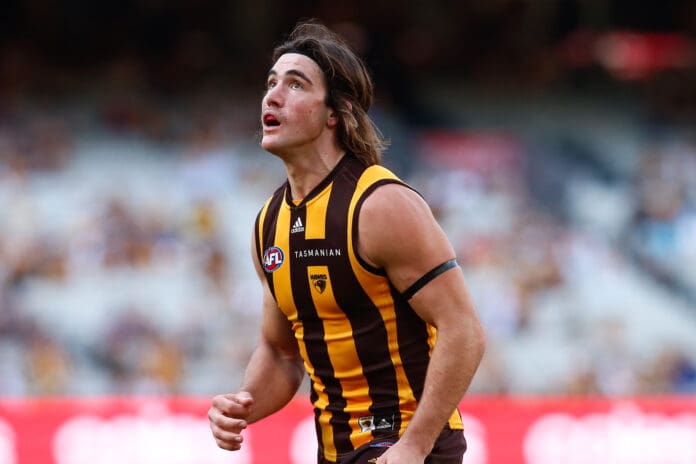 Hawthorn struggled from the outset in 2022, with Sam Mitchell sticking to his goal of long-term success and notifying fans of the brown and gold there will be little to cheer in the short term from a wins standpoint.
The mantra of playing the kids was a plan the newly appointed head coach implemented from day dot, with a vision to fast-track their development by gaining more and more experience.
The young crop of talent observed last season showed glimpses of hope throughout a tiring year, and with games now firmly under their belt a sense of hope can be attached to a fruitful road ahead.
With Mitchell and his board of trustees subscribing to the rebuild theory, time will be the only measure of success down the track when the method he's adopted pans out one of two ways.
INS:
Lloyd Meek (Fremantle), Cooper Stephens (Geelong), Karl Amon (Port Adelaide), Cam Mackenzie, Josh Weddle, Henry Hustwaite, Jack O'Sullivan, Bailey Macdonald, Josh Bennetts
OUTS:
Tom Mitchell (Collingwood), Jaeger O'Meara (Fremantle), Jack Gunston (Brisbane), Liam Shiels (North Melbourne), Ben Mcevoy (ret), Jackson Callow (del), Connor Downie (del), Kyle Hartigan (del), Daniel Howe (del), Seamus Mitchell (del), Tom Phillips (del), Jack Saunders (del)
Here we assess Hawthorn's depth chart for 2023 and name their best 23-man side.
DEFENDERS
Early evidence of Hawthorn's short-term pain for long-term gain came with youngster James Blanck, who was thrust into the AFL system after battling away on Box Hill's list for a number of years.
Mitchell showed faith in the 22-year-old debuting him in Round 15, where he would compile a nine-game start to his career, tasked with the role of handling the opposition's best key forward most weeks.
With the head coach's backing, Blanck blossomed, learning at the feet of seasoned professionals like James Sicily, who marshalled the troops in Hawthorn's defensive six setup.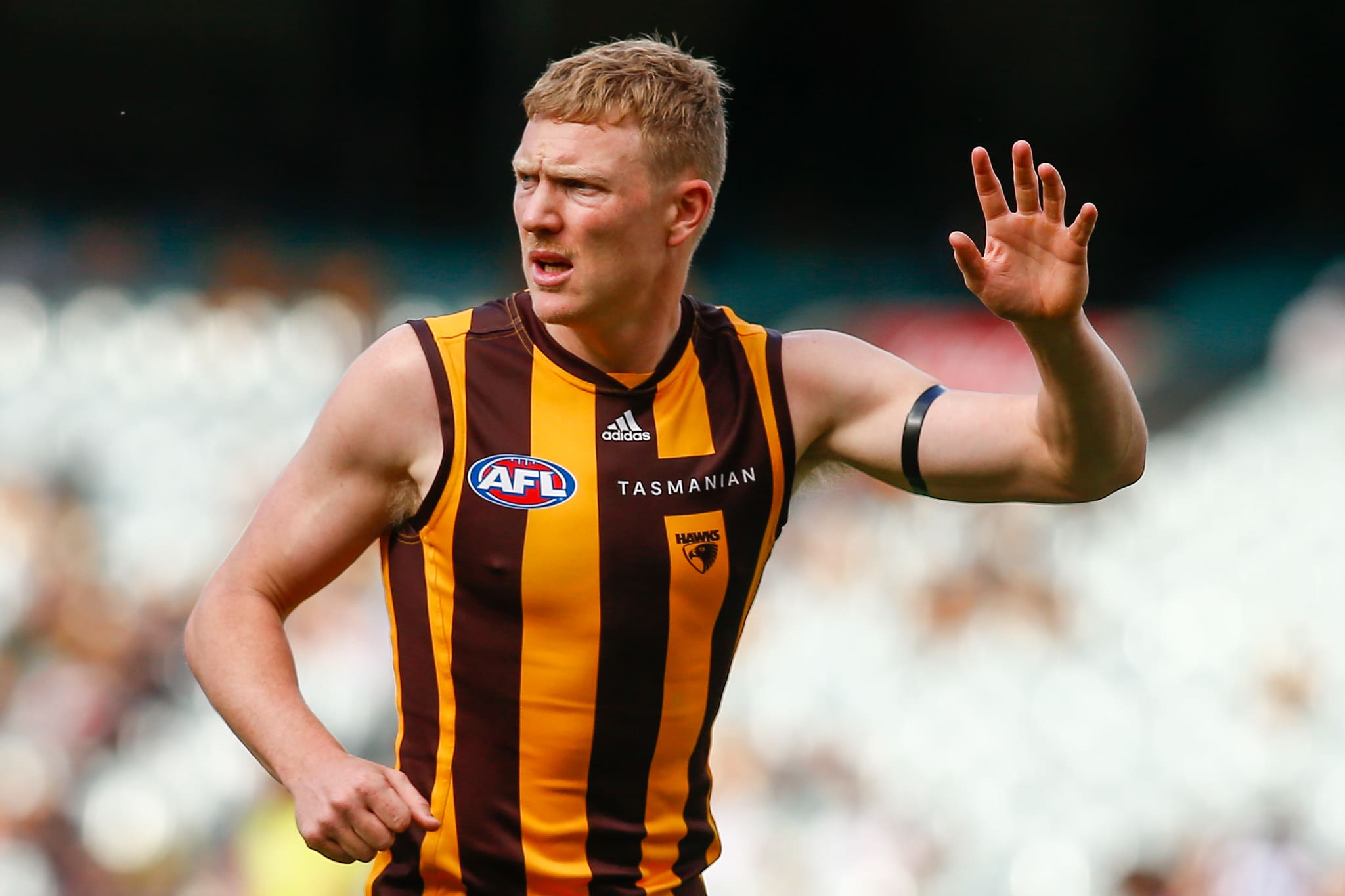 Old heads Sam Frost and Blake Hardwick will again be entrusted with the opportunity down back, with flashes of both their trademark defensive dash on show last year in a defence that was peppered.
Changkuoth Jiath struggled with an injury-riddled 2022, with a stop-start run hampering his campaign as one of Hawthorn's important figures defensively with the flair and explosive pace he possesses.
The overhead prowess of Jack Scrimshaw will be called upon again to stand up again for the brown and gold, with the trusty left footer now a staple piece on the Hawks' last line of defence.
MIDFIELDERS
Jai Newcombe emerged as one of the AFL's most exciting prospects, with the weapons in his arsenal threatening for a number of seasons, the 21-year-old enjoyed a breakout 2022 campaign.
One of a handful carrying the weight of the Hawks' future, Newcombe was the standout in a midfield pack that arguably failed to deliver, with big names on paper falling short of a pass mark.
The fascinating ruck duel between Lloyd Meek and Ned Reeves to decide who adopts the full-time centre role is a flip of the coin at the moment with the pair battling for top-dog status.
After Karl Amon headed for the door at Port Adelaide, he was welcomed to Waverley Park with open arms during the trade period to fulfil a wing role, with Will Day tipped to assume control of the other side, likely rotating with the likes of Harry Morrison and Connor MacDonald.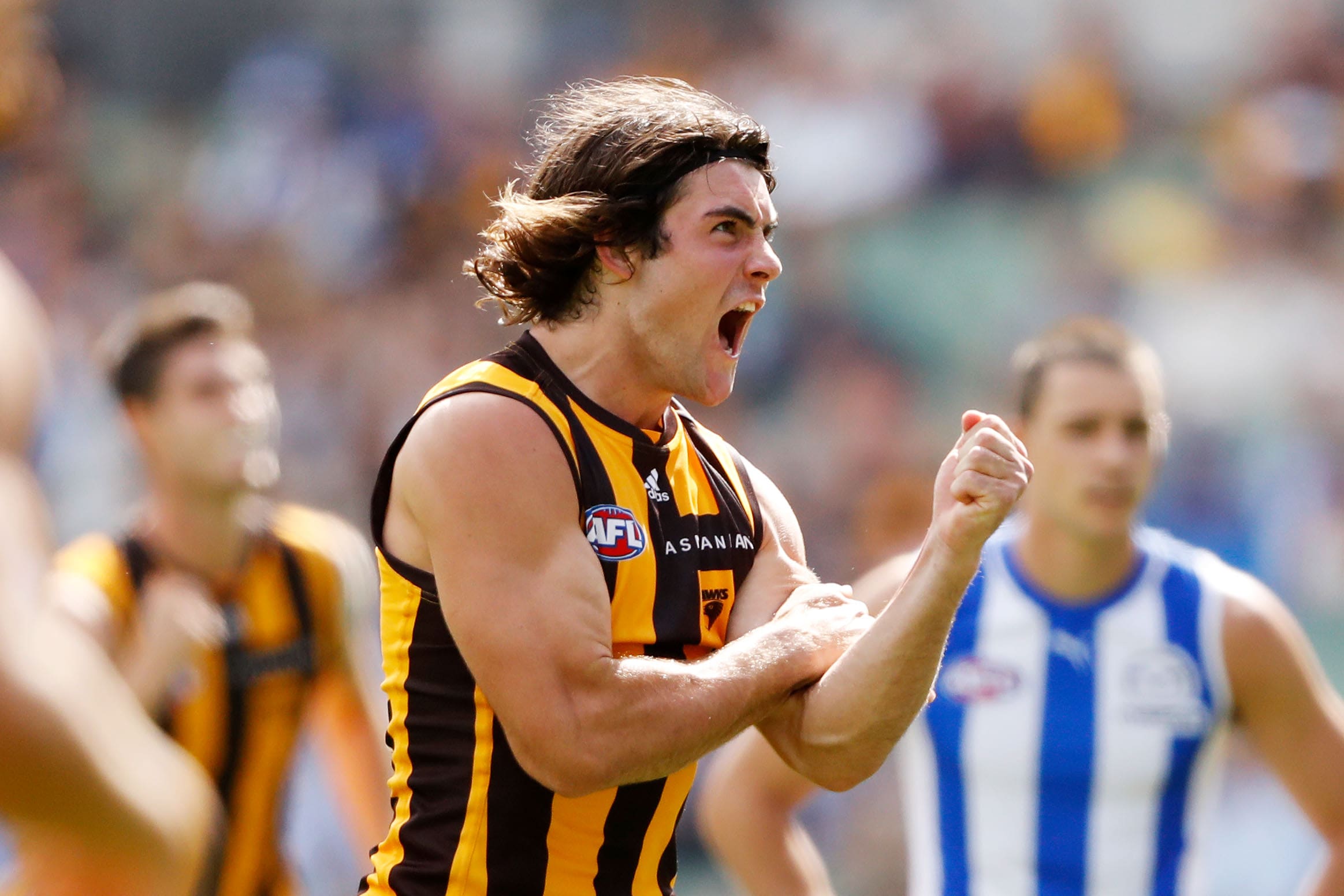 Burdened with having to juggle form woes and injury, James Worpel will be expected to bounce back after shoulder issues ended his year on an unfortunate note prematurely in Round 15.
Exciting midfield talent Josh Ward has earned another year in the engine room after carving out a first year in the big league to remember, averaging 19 disposals with three clearances per outing.
The club's newest top 10 pick, Cameron Mackenzie, will look to follow suit in having an impact in his rookie season as a tall inside midfield option for Sam Mitchell to consider.
FORWARDS
With knee troubles ruling out emerging key forward Mitch Lewis for the start of the season, Jacob Koschitzke will have to take the brunt of the workload to fill the void of his tall-timbered partner in crime.
Lewis added a new dimension in front of the sticks for Hawthorn in 2022, grabbing the bull by the horns and making his presence felt on his way to a 37-goal year, towering over his previous best.
The young Hawk excelled in the brown and gold and fans were waiting with baited breath on the lofty heights Lewis may have reached in a forward line bereft of depth and avenues to goal.
One that can hold his head high is Dylan Moore. The crafty small is a model of consistency and will be relied upon to deliver again in no doubt what is tipped to be a testing year ahead.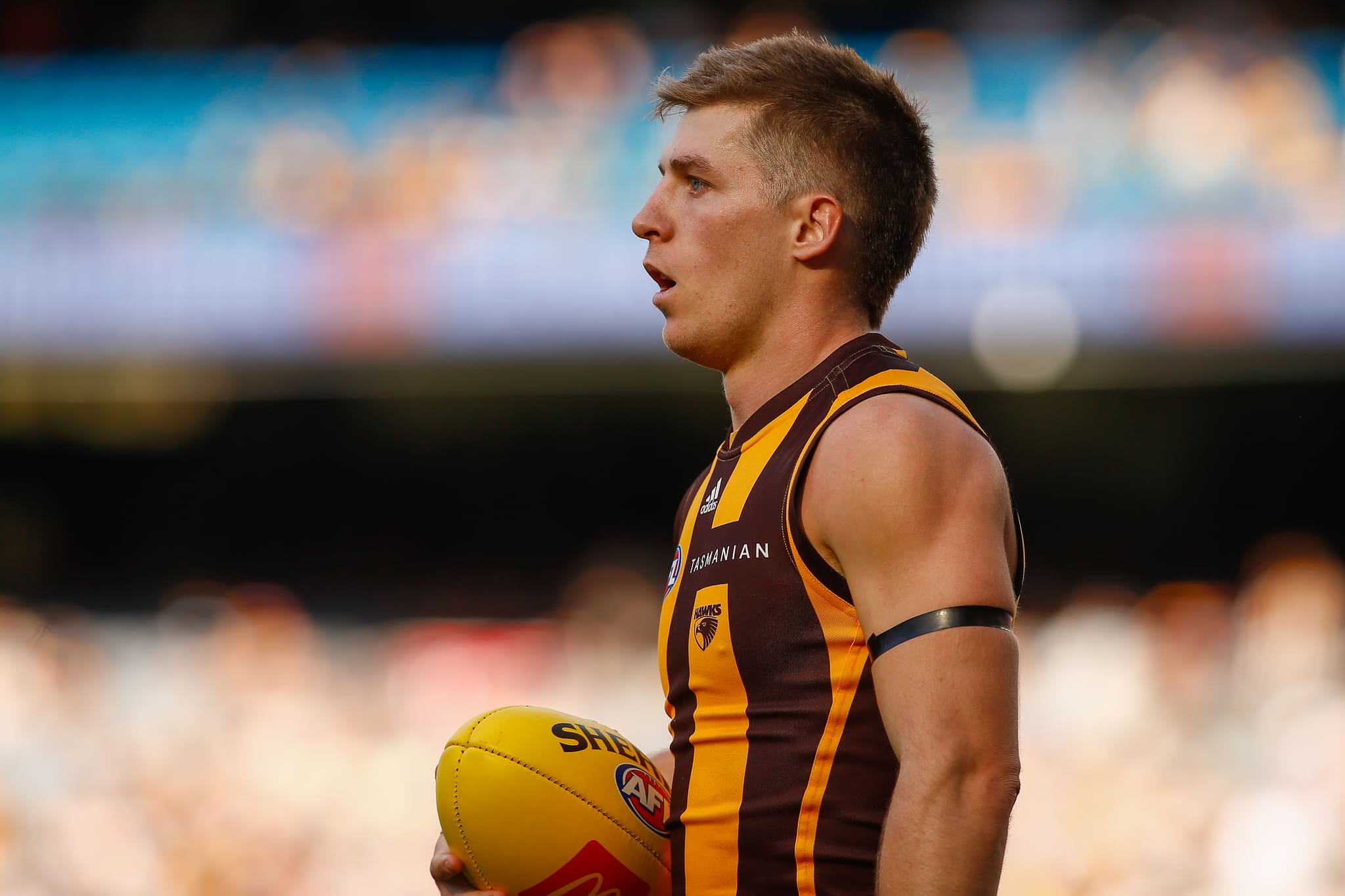 The ageing Luke Breust wound back the clock with a 40-goal season last year, his best output since 2018. Expect him to lace up the boots again in his accustomed forward pocket role alongside Chad Wingard.
Best 23
FB: Sam Frost, James Sicily, Blake Hardwick
HB: ChangKuoth Jiath, James Blanck, Jack Scrimshaw
C: Will Day, Jai Newcombe, Karl Amon
HF: Dylan Moore, Jacob Koschitzke, Connor MacDonald
FF: Luke Breust, Mitch Lewis, Chad Wingard
FOL: Lloyd Meek, James Worpel, Josh Ward
I/C: Ned Reeves, Jarman Impey, Cam Mackenzie, Denver Grainger-Barras
SUB: Finn Maginness
Emerg: Cooper Stephens, Conor Nash, Harry Morrison
We've picked our side, now it's time for you to pick yours with our PICK YOUR TEAM page.