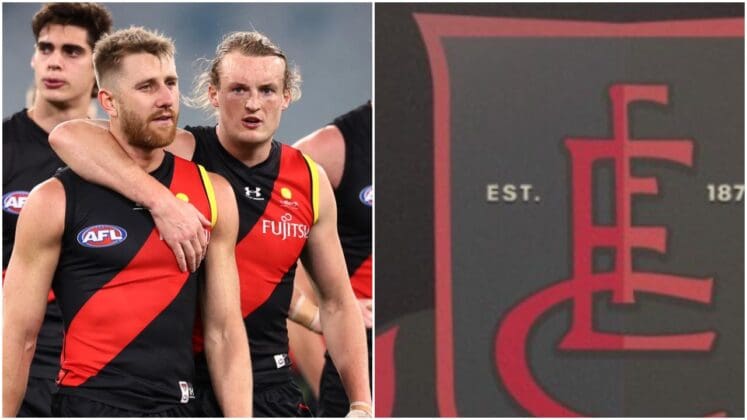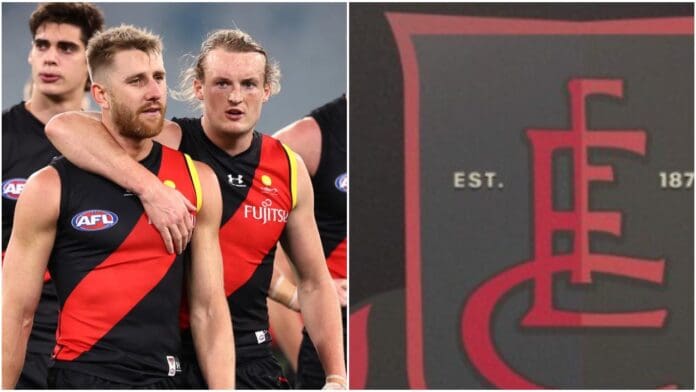 Essendon have announced the launch of their new logo for the 2022 season, which will commemorate the Bombers' 150 years as a football club.
The Bombers revealed that the new logo is the "essence of the club's previous designs and is a unique identity".
Essendon revealed the logo will be worn throughout their 2022 campaign and will be used on their home, away and clash guernseys.
Our history, embodied.

A logo which celebrates 150 years of the mighty red + black 🔴⚫️ pic.twitter.com/KWeF7UGhqK

— Essendon FC (@essendonfc) September 17, 2021
"This year is unique in sporting clubs. 150 years, that's (a longer existence) than Manchester United and the New York Yankees," Essendon president Paul Brasher said on the announcement.
"What we're going to be celebrating in our 150th year is we're going to be celebrating the 1200 players who have played in the red and black.
"We also want to celebrate the millions of supporters whose lives have revolved around the Essendon Football Club."
The Bombers have also announced the incoming eight-part documentary titled The Bombers: Stories of a Great Club, which will include a plethora of past and present players, coaches and staff.
The club will also release The Red & Black Collection, a commemorative book that will highlight the greatest chapters in Bombers' history.