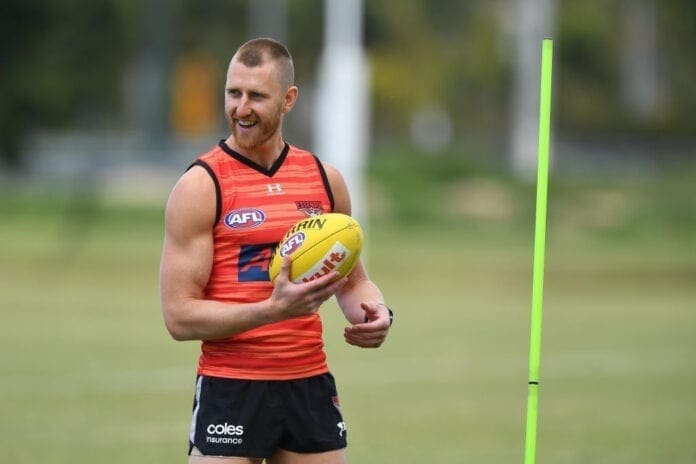 Essendon duo Dyson Heppell and David Zaharakis could face a delayed start to the 2021 AFL season.
The club released a statement on Wednesday afternoon, stating that the pair are recovering well from their respective injuries and working their way back into full training.
Heppell had surgery in September in his recovery from a serious ankle injury that hampered his 2020 campaign and is getting back to full fitness.
"Hepp's in a good spot at the moment. He's come back in really good shape physically, but we're just managing his loads from the injury that he had last year," Bombers head of strength and conditioning Sean Murphy told essendonfc.com.au. 
"He's starting to build in with the main group in terms of their skill program, and now it'll be a balance between the right amount of conditioning and the football drills. We'll build his program over the next five to six weeks and have him ready to play good football when he returns."
Zaharakis is on the road back from surgery on his posterior cruciate ligament (PCL) and will resume training with the main group over the next four to five weeks.
"Zacka had PCL surgery over the off-season. He's in a really good spot at the moment. All his strength markers are where we want them to be," Murphy said.
"He's starting to build his loads from a running perspective. Hopefully over the next four to five weeks he'll start to integrate back into the main group and be in full skills training."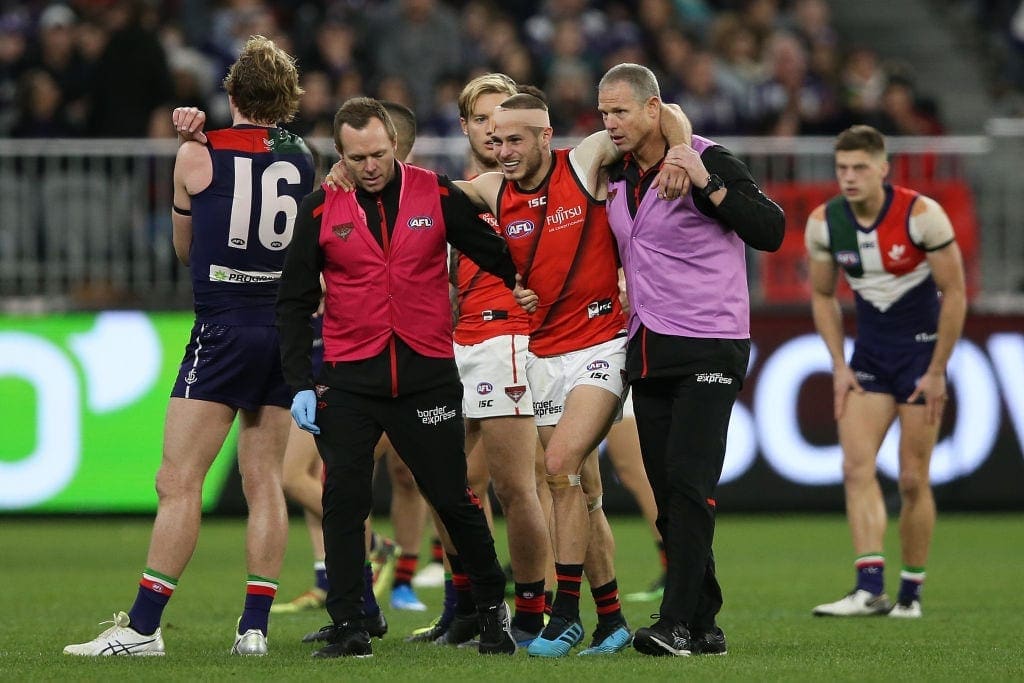 Meanwhile, youngster Dylan Clarke will have a delayed start to the season due an ankle injury that requires surgery.
Clarke was delisted by the Bombers at the end of last season bur re-drafted as a rookie.
"Dylan unfortunately sustained an ankle injury in our last session before the Christmas break. We hoped that it would settle over the break, but unfortunately it was more sinister than we wished," Murphy added.
"He's gone in for surgery on Saturday to get a clean out, and that will hinder his pre-season preparation for about two months. It's going to be a gradual build-up for 'Clarkey', but hopefully we can get him back early in the season."