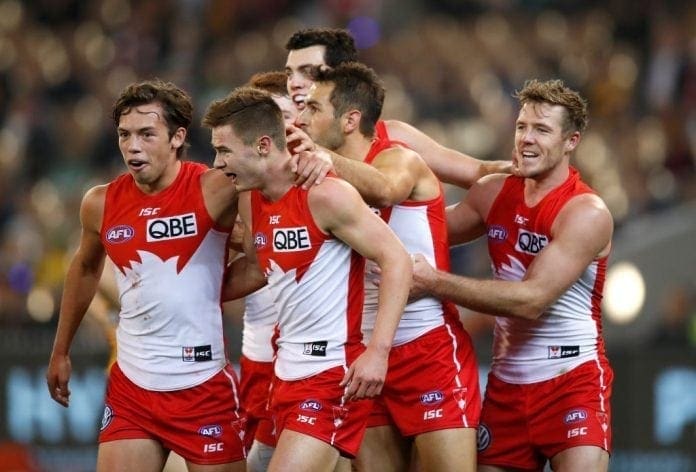 The Swans have secured young gun Ben Ronke on a two-year deal, tying him to the club until the end of the 2020 season.
Not many would have predicted the 17th pick in the 2016 AFL draft to come into the AFL two years after being drafted, and dominate the AFL stage.
The 20-year-old quickly became a household name after kicking seven goals in just his third AFL game, securing Sydney's victory over Hawthorn in round eight.
Ronke spent an entire year in Sydney's reserves and is now one of the league's most exciting rookies, with a new deal to instil some confidence into his game.
"It gives you a lot of confidence and peace of mind," Ronke told The Daily Telegraph.
"When you come in on the rookie list you are only guaranteed a year and then I had the one-year extension last year. Having two years does give you some security and take some pressure off knowing the club has faith in you to play your role."
Not many players kick seven goals at the MCG in their entire career, so it's a special feat when a kid does it in his third game.
Fortunately for Swans fans, Ronke's a smart footballer and knows he can't build his game on a seven-goal performances every week. He looks to give the team what he was initially brought in to do.
"I want to stick to the foundation of my game, which is forward pressure and bring that every week," Ronke said.
"I want to continue to get the respect from senior players and cement my position as a tackling small forward."