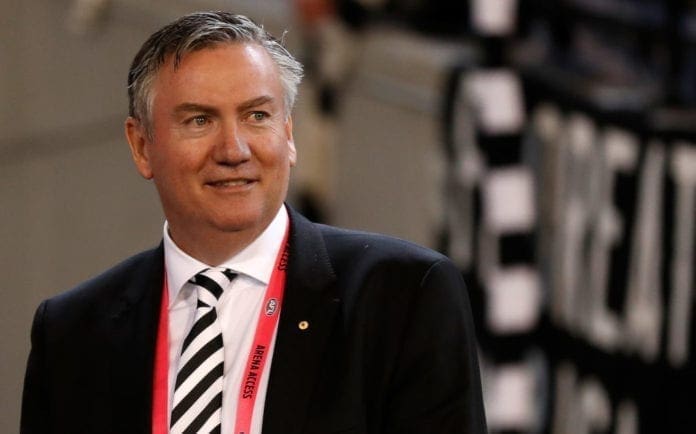 Eddie McGuire has become the "hottest AFL media ticket" since his resignation as Collingwood president, according to former Port Adelaide premiership player Kane Cornes.
McGuire resigned from his position as Collingwood president this week after scrutiny around his handling of the Do Better report, which found racism in the Collingwood culture.
For the first time in 22 years, McGuire will be an unbiased media expert who will be able to say things without putting his position as club president on the line, which, according to Cornes makes him an in-demand media personality.
"Eddie McGuire, for the first time in 22 years, is a businessman and a media personality only," Cornes told SEN's The Captains Run and reported by Ben Waterworth for Foxsports.com.au. 
"He doesn't have to worry about upsetting players, supporters, sponsors, members of Collingwood and he's not answerable to his board.
"We haven't seen or heard the last of Eddie McGuire and when he returns, I suspect he will return with a bang."
McGuire made his name as a news breaker for Channel 10 in the 1980s, before crossing to Channel Nine to host The Footy Show in 1994.
McGuire will take a break from his media duties before he returns to the football landscape on Fox Footy and Channel Nine.