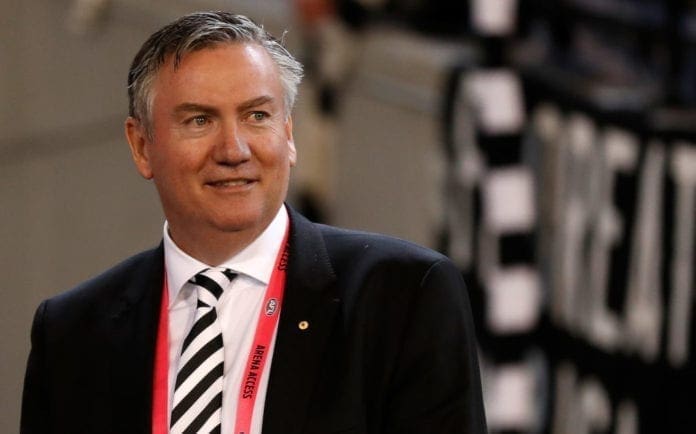 Dayne Beams' 2010 premiership medal will remain in-house.
The auction for the Collingwood midfielder's medal ended on Wednesday night, with president Eddie McGuire and the club purchasing the item for $27,500.
Beams announced on Monday that he was auctioning his prized medal to help raise funds for communities affected by the bushfire crisis.
He revealed the winning bidder on Instagram on Wednesday night.
The 29-year old explained his reasons for auctioning the medal to SEN earlier this week.
"I actually follow Warney on Instagram and I saw his post with his baggy green and it got me thinking 'what can I do?' and I thought one of my prized possessions is my premiership medallion and I decided to whack it up for auction and try to raise money for all the victims that have been impacted by the fires," Beams told SEN Afternoons.
"I guess for me it's a material object. For me, the things I treasure most are the ones in my head.
"I've got a lot of great memories of the premiership and they're never going to go away.
"It sits in my top drawer at home so it's not in any place where anyone can see it. It just sits in my drawer and I just thought there's a lot of people out there who need help and I can sell it and raise as much money as I can.
"I think Australia as a nation has been touched by the devastation of the fires and there's been a lot of sports people in the sporting fraternity who have come together.
"I love living in this country because when times are tough, we always get behind one another so it is the least I can do."