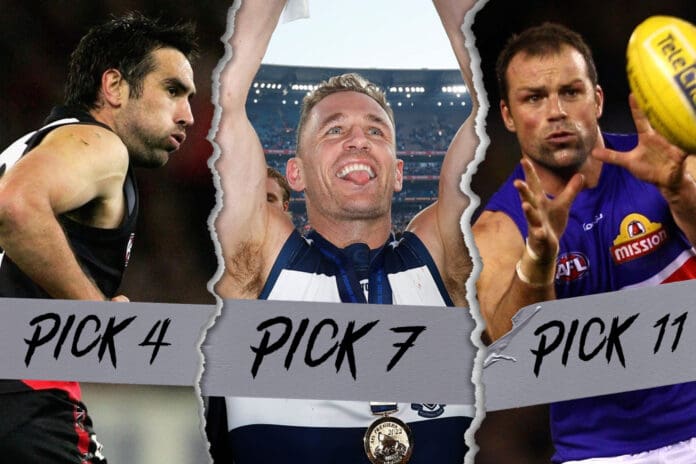 With the draft a week away, AFL clubs and their fans will be looking for omens that are sure to lift some weight off the pressure that is getting picks right.
With each side's draft hand locked in ahead of the count, we've taken a look at how every club has fared in the past with those same selections.
Some sides will carry some confidence with them when they look back at the history of players they've picked up with the selections they hold for 2022, while others will be hoping there's a change to an alarming trend.
Here's how each club has drafted in the past with the same picks they'll carry into the 2022 AFL Draft...
Adelaide
Picks: 46, 56, 59
The Crows have previously recruited six players from the trio of picks they'll carry into next week's draft, their earliest being Pick 46.
That selection hasn't been the most influential for Adelaide, having added Nick Joyce in 2011 - who would play no AFL games - and Riley Knight.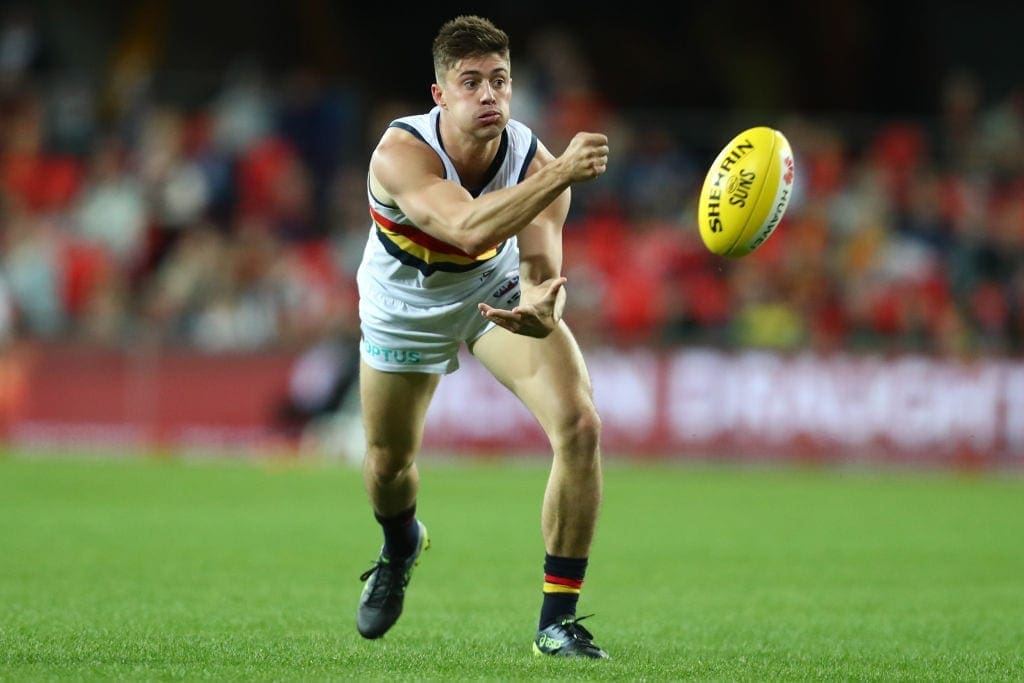 Adelaide have used Pick 56 on three occasions, the best of which being Robert Shirley, who played 128 games for the club between 2000-2009.
46: Nick Joyce, Riley Knight
56: Matthew Powell, Robert Shirley, Chris Knights
59: Jacob Schuback
Brisbane
Picks: 34, 35, 36, 38, 55
It's unlikely the Lions will use any of their current selections at their fixed position in the draft order, with all five picks set to be required for matched father-son bids for Will Ashcroft and Jaspa Fletcher.
Their opening selection of 32 collected 73-gamer Nick Robertson nine years ago, while Pick 36 acquired Tom Berry, who recently departed for the Suns this off-season.
A fruitful selection has been Pick 55, which landed the Lions defender Noah Answerth in 2018.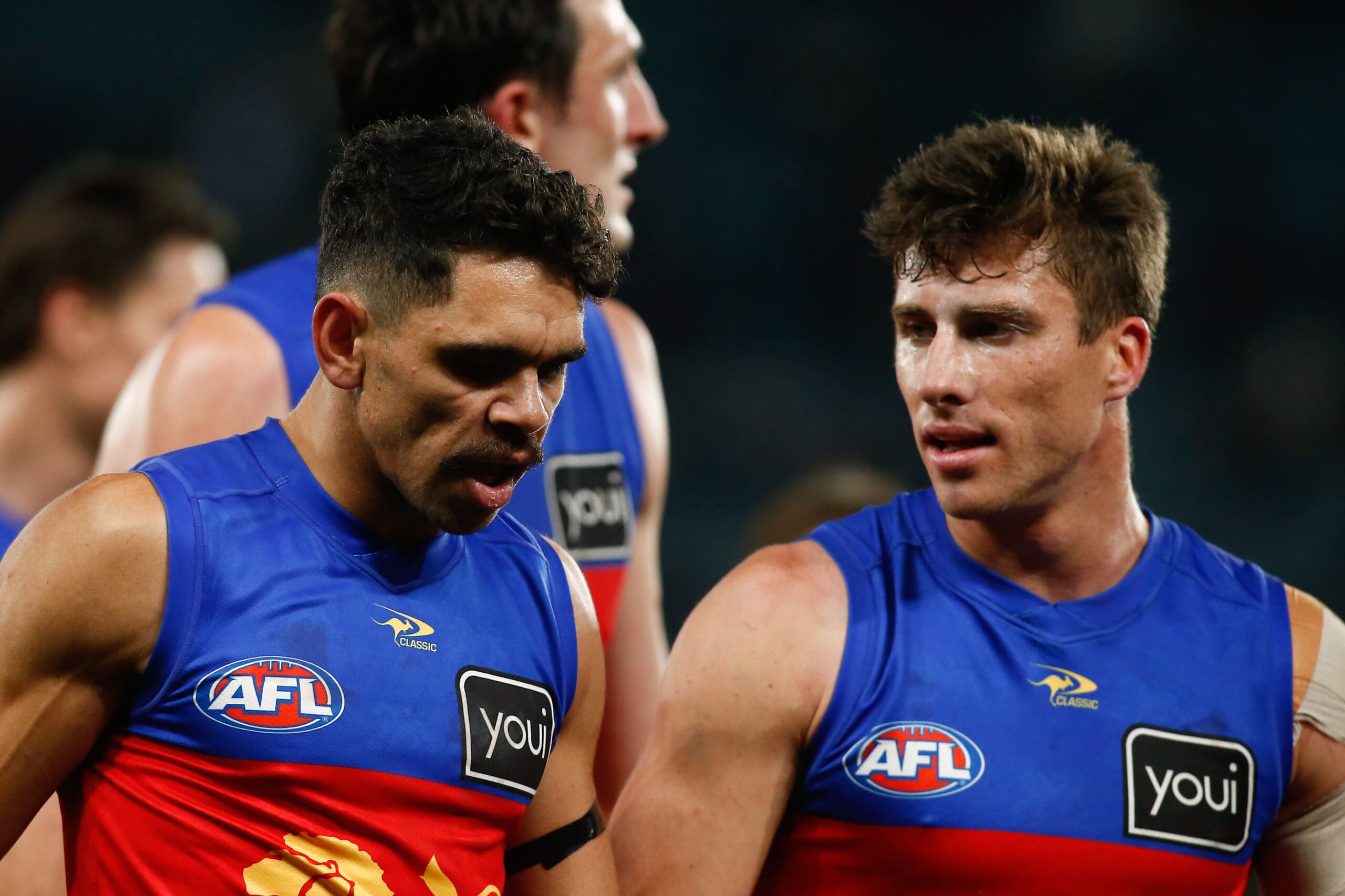 34: Chris Schmidt, Nick Robertson
35: Jarrad Wright
36: Tim Sherman, Tom Berry
38: James Hawksley
55: Jacob Allison, Noah Answerth
Carlton
Picks: 10, 29, 49, 64, 74
Pick 10 has been a solid pick for the Blues, having landed Coleman Medal winner Harry McKay in 2015.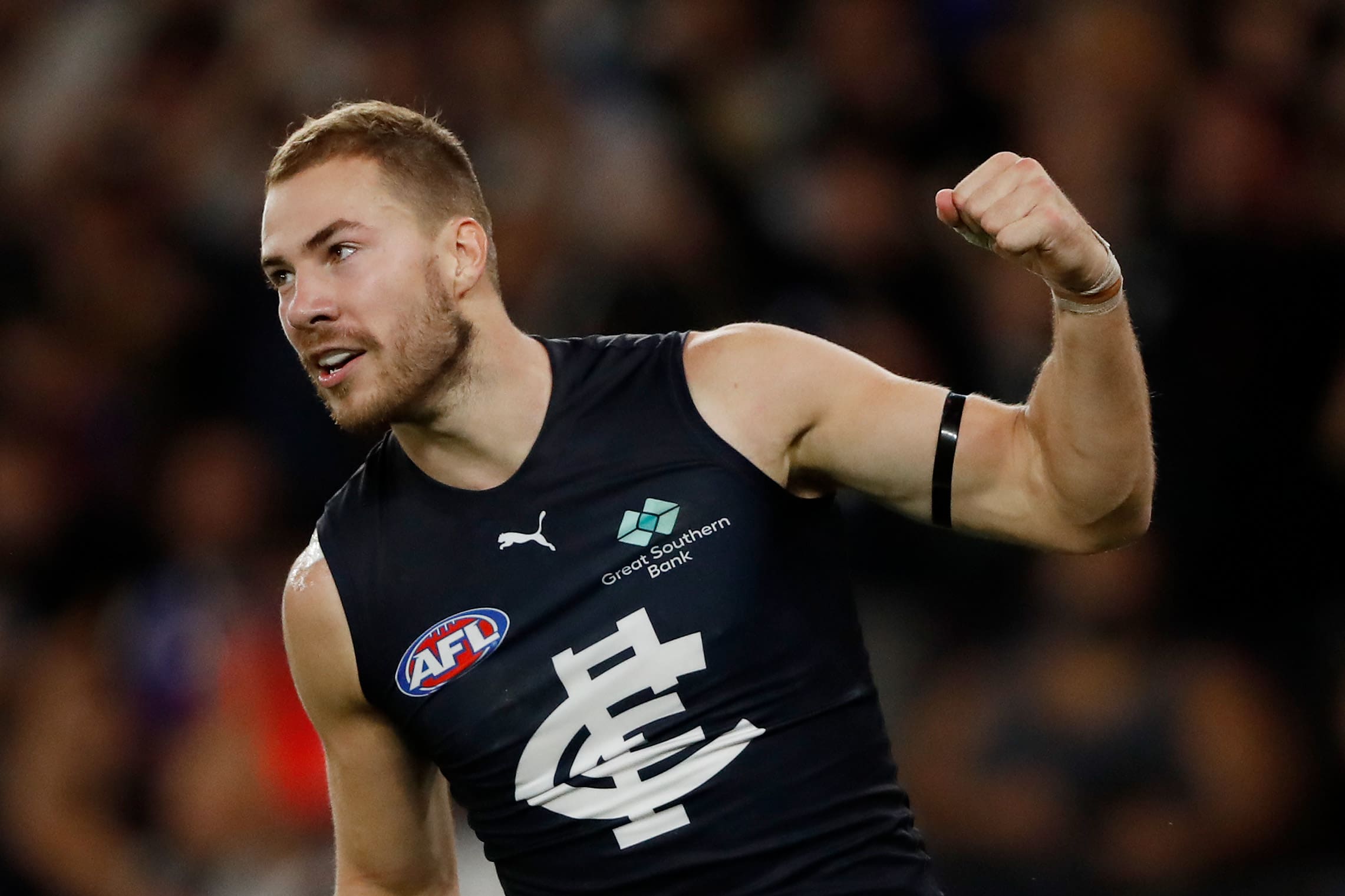 Carlton also landed Lochie O'Brien with the same selection in 2017, with the young midfielder yet to live up top the hype as a top-10 draftee.
The remainder of Carlton's selections haven't been too valuable for the club, having not held POicks 29 or 49 in their history.
10: Harry McKay, Lochie O'Brien
29: None
49: None
64: Darren Newlan
74: Chris Jackson
Collingwood
Picks: 16, 25, 27, 51, 79
Collingwood have gotten very little from their past selections for this year's hand, with their first-round selection of Pick 16 only used once by the club.
That selection came in 1987 when the Magpies landed Chris Grumley, who would not play a game for the club.
Across their remaining picks the Pies haven't been much stronger, with Colin Alexander (Pick 25 - 1988) and Tom Davidson (Pick 27 - 2001) their only other selections.
16: Chris Grumley
25: Colin Alexander
27: Tom Davidson
51: None
79: None
Essendon
Picks: 4, 22, 54, 61, 66
The Bombers have found a number of handy players from Pick 4 through to Pick 66 in recent seasons, with none greater than Pick 4 from the 1994 Draft, Scott Lucas.
Lucas would end his career as a premiership player for Essendon, while also winning two best and fairests with the club.
The Bombers would also get 50 games out of 1997 Pick 4 Mark Bolton.
Jordan Ridley was a great find at Pick 22 in 2016, while Cale Hooker was recruited as the 54th overall pick in 2007.
4: Scott Lucas, Mark Bolton
22: Kieran Sporn, Jordan Ridley
54: Matthew Watson, Cale Hooker, Mitch Brown
61: Andrew Underwood
66: Paul Hills, Autin Lucy, Brandon Zerk-Thatcher
Fremantle
Picks: 30, 43, 44, 65, 70, 77
The Dockers have never held Pick 30 for the National Draft, while their second selection of Pick 43 previously gave them Brett Peake in 2003.
Peake joined Fremantle as a father-son selection, and looms as their best recruit from their current hand.
30: None
43: Brett Peake (F/S)
44: Vic Michie, Hugh Dixon
65: Tom North
70: None
77: Caleb Mourish, Christopher Hall
Geelong
Picks: 7, 58
Pick 7 is a special one for Geelong, having recruited champion captain Joel Selwood with that exact pick in 2006.
Selwood called time on his decorated career after his fourth premiership with the club, with the Cats hoping to find his successor with the same selection that landed him.
Three-time premiership defender Andrew Mackie also joined Geelong as the seventh overall selection from the 2002 draft, while Kane Tenace would also head to Kardinia Park with the same pick a year later.
7: Andrew Mackie, Kane Tenace, Joel Selwood
58: None
Gold Coast
Picks: 5, 45, 68
The Suns have held Pick 5 twice in their short history, including their most recent draft haul that was headlined by athletic utility Mac Andrew in 2021.
The Queensland club also acquired defender Kade Kolodjashnij in 2013, getting 78 games out of the promising backman before he departed for Melbourne after five years.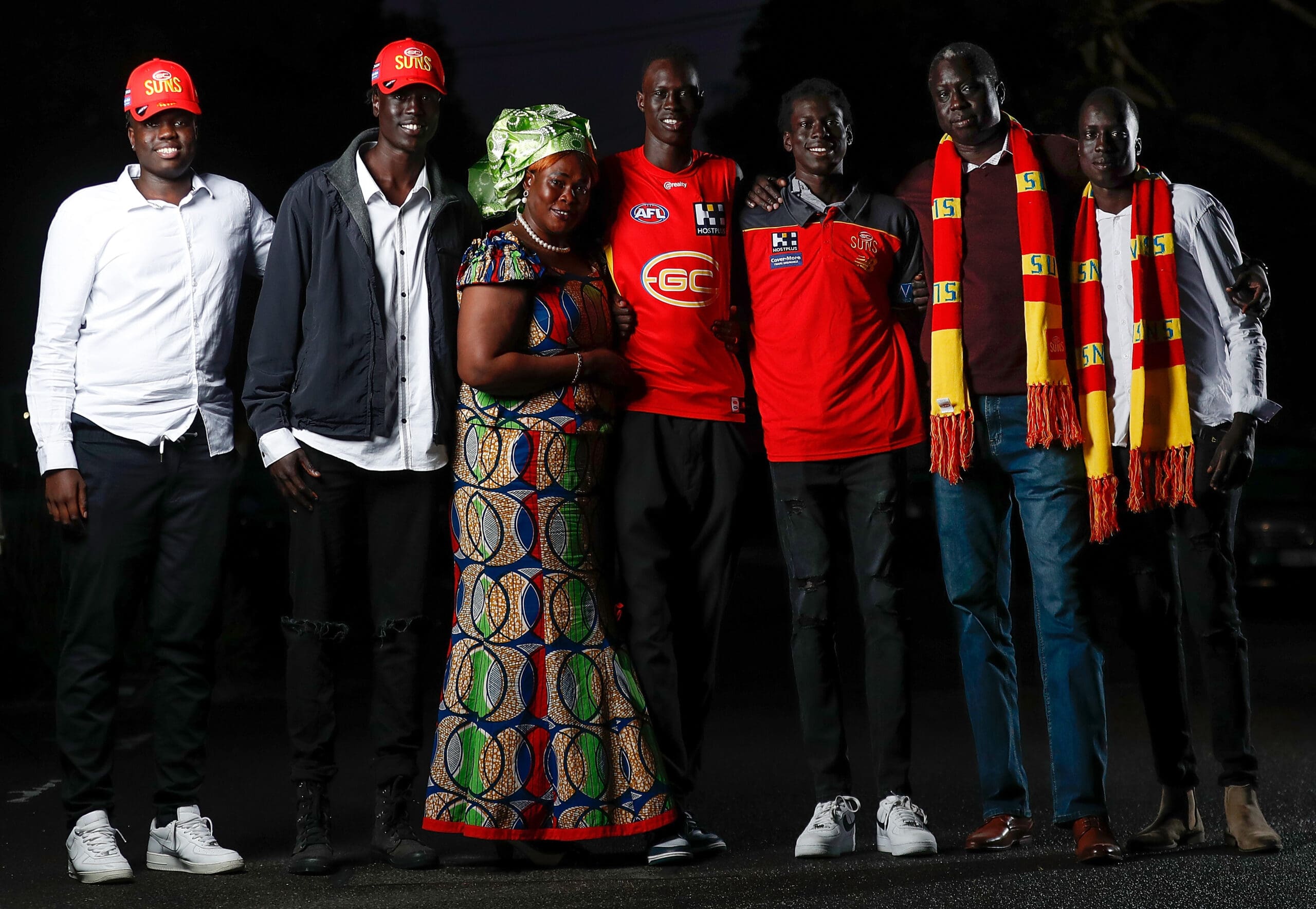 The Suns have never recruited a player with Picks 45 or 68.
5: Kade Kolodjashnij, Mac Andrew
45: None
68: None
GWS
Picks: 1, 15, 18, 19, 31, 57
The Giants haven't had the greatest of luck with the first overall pick in the draft, which they held in their first three National Drafts in the AFL.
Both key forward duo Jonathon Patton and Tom Boyd eventually departed for moves back to Victoria, only adding to the frustrations held by the young club.
Lachie Whitfield has remained with the club since joining the AFL in 2012, playing 185 games in the orange and charcoal.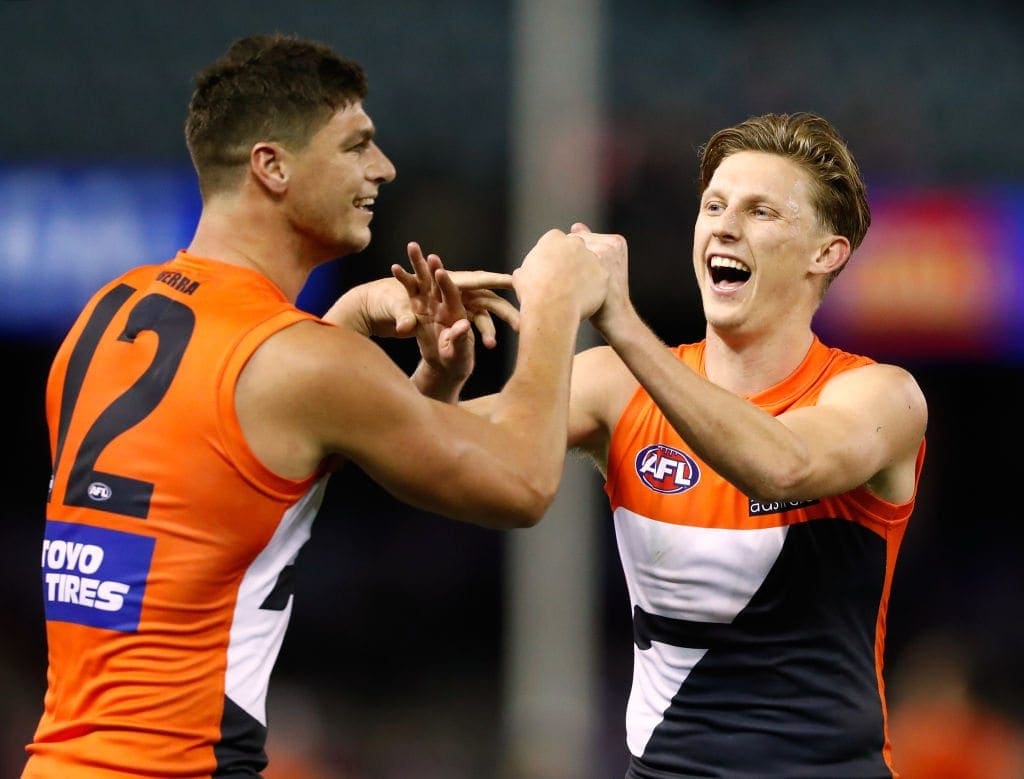 The Giants will carry Pick 15 into the draft for the third straight year, having recruited Conor Stone and Leek Aleer in 2020 and 2021 respectively.
GWS also recruited Ryan Angwin with Pick 18 in 2020, however have never held Pick 19 before.
1: Jonathon Patton, Lachie Whitfield, Tom Boyd
15: Conor Stone, Leek Aleer
18: Ryan Angwin
19: None
31: None
57: None
Hawthorn
Picks: 6, 24, 41, 48, 50, 52, 63
Pick 6 hasn't been too fruitful for the Hawks in the past, having recruited Beau Dowler and Mitch Thorp in successive years only to see the pair combine for 18 career games.
2020 Pick 6 Denver Grainger-Barras is looking like a great addition however, with the young backman a key pillar for Hawthorn's future.
Elsewhere, the Hawks plucked premiership player Chance Bateman out of Perth with the 48th pick in 1999.
6: Beau Dowler, Mitch Thorp, Denver Grainger-Barras
24: Brent Renouf, Billy Hartung
41: Zac Dawson
48: Willie Rioli Sr., Chance Bateman, Simon Cox
50: Jordan Isle, Marc Pittonet
52: Robin McKinnon, Matthew Henderson, Jacob Koschitzke
63: Luke Lowden, Mathew Walker
Melbourne
Picks: 13, 37, 78, 83
Pick 13 hasn't been a strong selection for the Demons, having acquired four players with the pick for a return of Danny Hughes, Darren Bennett, Chris Lamb and Matthew Bate.
Hughes is a highlight however, playing 124 games for the Demons and claiming All-Australian and best and fairest honours.
Bate would play over 100 games in the red and blue during a tough period for the club, while Bennett managed 74 games between 1989-1993.
13: Danny Hughes, Darren Bennett, Chris Lamb, Matthew Bate
37: Andrew Obst, Harrison Petty
78: None
83: Brian Stynes, Ashley Gehling
North Melbourne
Picks: 2, 3, 23, 40
After trading Pick 1 in the off-season, the Roos are now equipped with Picks 2 and 3 to start their draft night.
North Melbourne acquired club great Daniel Wells with the second overall selection at the 2002 draft, while defender Lachlan Hansen joined the club as the third pick of the draft three years later.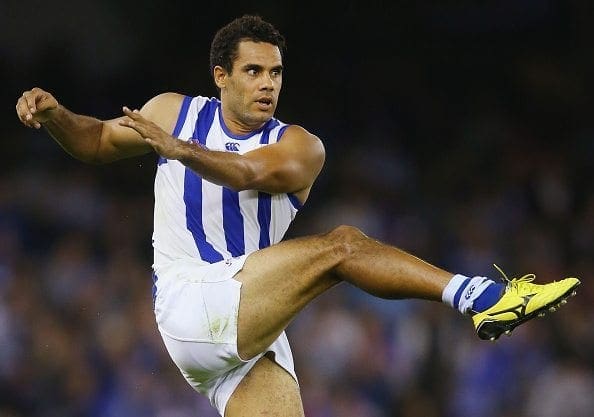 in 2020 the Roos swooped on midfielder Will Phillips with Pick 3, with the emerging onballer facing a difficult spell at AFL level to start his professional career.
Drew Petrie would prove to be a bargain pick up in 2000 when he landed at Arden Street as the 23rd selection.
2: Daniel Wells
3: Lachlan Hansen, Will Phillips
23: Warren Campbell, Evan Hewitt, Drew Petrie, Will Walker
40: Eddie Sansbury, Tom Curran
Port Adelaide
Picks: 33, 60, 72
The Power have used Pick 33 twice in their history, adding Matthew Westhoff to their list in 2007 and Will Drew nine years later.
Westhoff would play just six games in the top flight, while Drew is proving to be a strong selection as he looks to add to his 56 career games next year.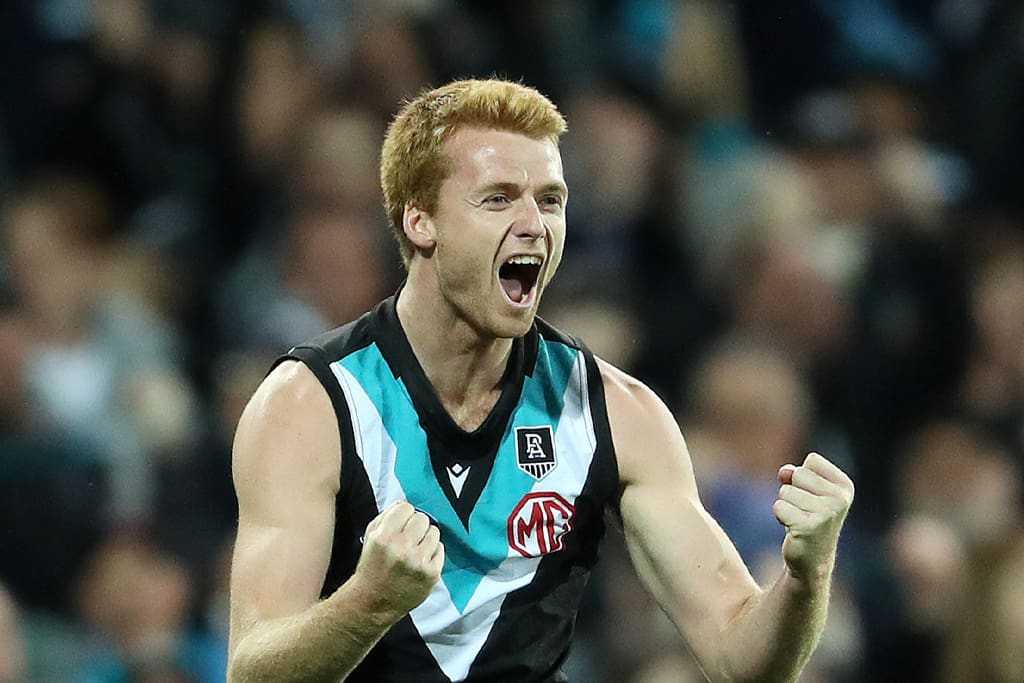 Port Adelaide helped Pick 60 last year and acquired father-son prospect Jase Burgoyne.
33: Matthew Westhoff, Willem Drew
60: Joel Garner, Jase Burgoyne
72: None
Richmond
Picks: 53, 62, 76, 82
Stunningly, Richmond have held Pick 53 on four occasions in draft history, with their latest looking the best of the lot.
The Tigers landed two-time premiership midfielder Jack Graham in 2016, adding to their previous selection of Daniel Jackson, who would play 156 games in the yellow and black.
Three-club player Andrew Raines would join the Tigers in 2003 as the 76th overall pick, playing a total of 129 games in the AFL with Richmond, Brisbane and Gold Coast.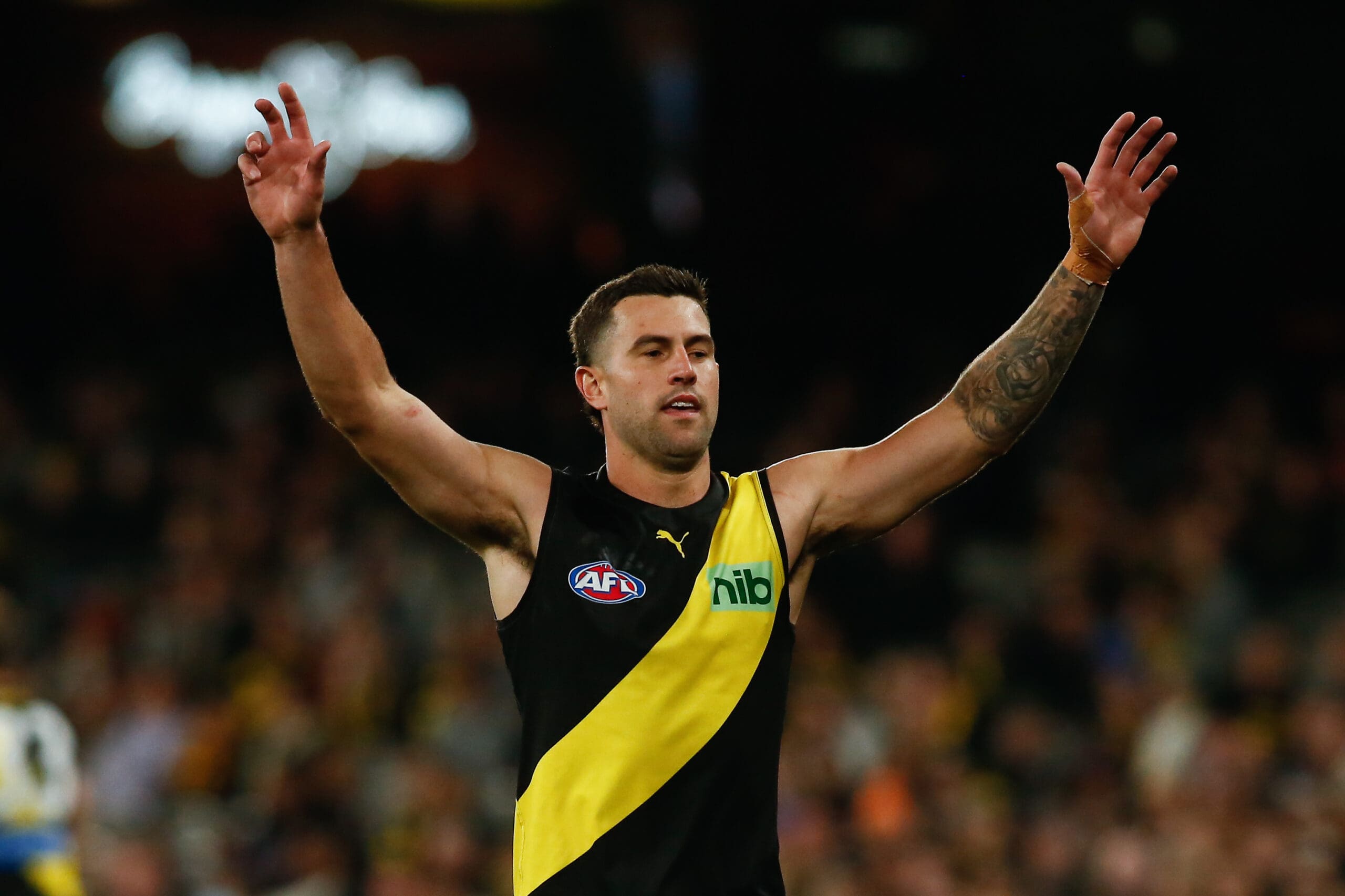 53: Andrew Whisken, Lionel Proctor, Daniel Jackson, Jack Graham
62: Daniel Sipthorp, Luke English
76: Andrew Raines
82: Robert Schaefer
St Kilda
Picks: 9, 28, 32, 47, 73, 81
After only getting 37 games out of 1999 selection Caydn Beetham before his retirement, the Saints gained some great assets with Pick 9 less than a decade later.
Midfielder David Armitage would join the Saints in 2006, before ruckman Ben McEvoy ventured to Moorabbin as Pick 9 a year later.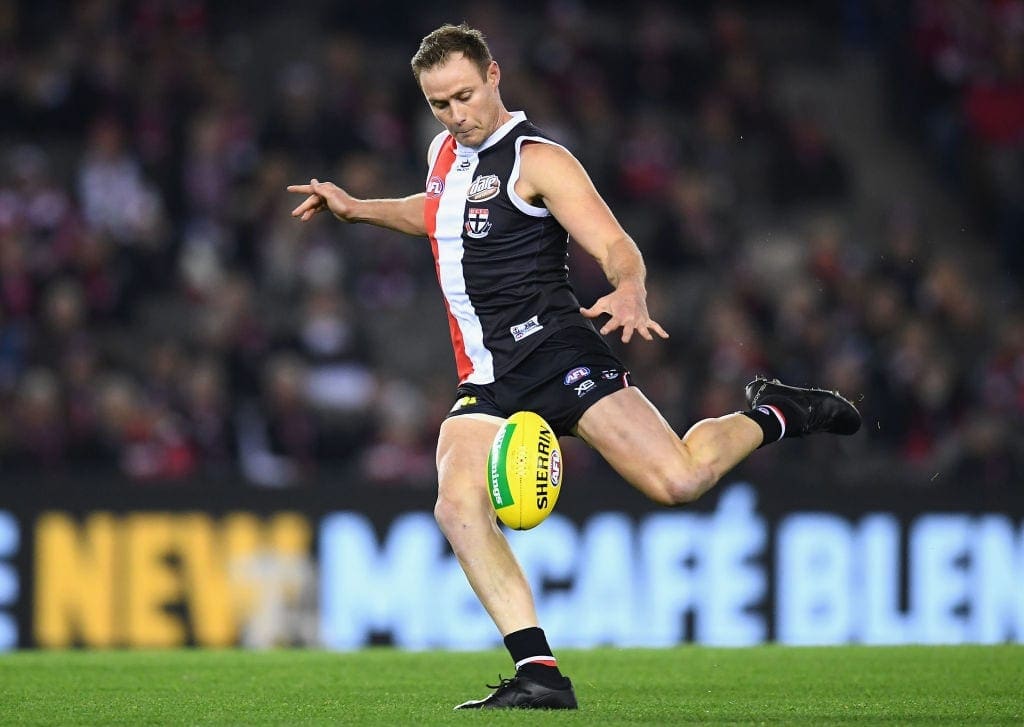 The Saints have also used Pick 47 three times since 2008, adding Rhys Stanley, Matthew Parker and most recently Marcus Windhager.
9: Caydn Beetham, David Armitage, Ben McEvoy
28: Darren Mansell
32: Nick Winmar
47: Rhys Stanley, Matthew Parker, Marcus Windhager
73: None
81: Jacob Anstey
Sydney 
Picks: 14, 17, 42, 69, 80
A highlight among Sydney's lacklustre history of picks from their 2022 hand is premiership player Lewis Jetta, who would play 127 games for the Bloods.
Jetta would add to his 2012 premiership victory six years later, claiming another medallion, however this time with West Coast.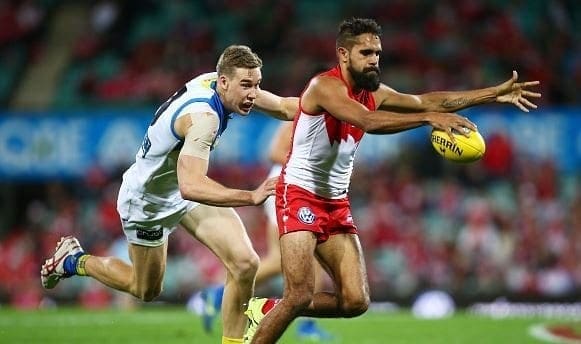 Other selections for Picks 14 and 17 haven't been as helpful for Sydney in the past.
14: Brett O'Farrell, Lewis Jetta, Matt Ling
17: Anthony Cole, Rowan Warfe
42: None
69: None
80: None
West Coast
Picks: 8, 12, 20, 26, 71
The Eagles' previous picking with selections 8 and 12 haven't been too favourable for the Perth club.
1991 saw West Coast secure eventual 99-gamer Paul Symmons, who has been the club's only recruit through Pick 8.
Pick 12 is a worry for West Coast, with Shane Porter (1990), Shane Sikora (1994) and Jaxon Crabb (1997) all combining for just the 22 career matches.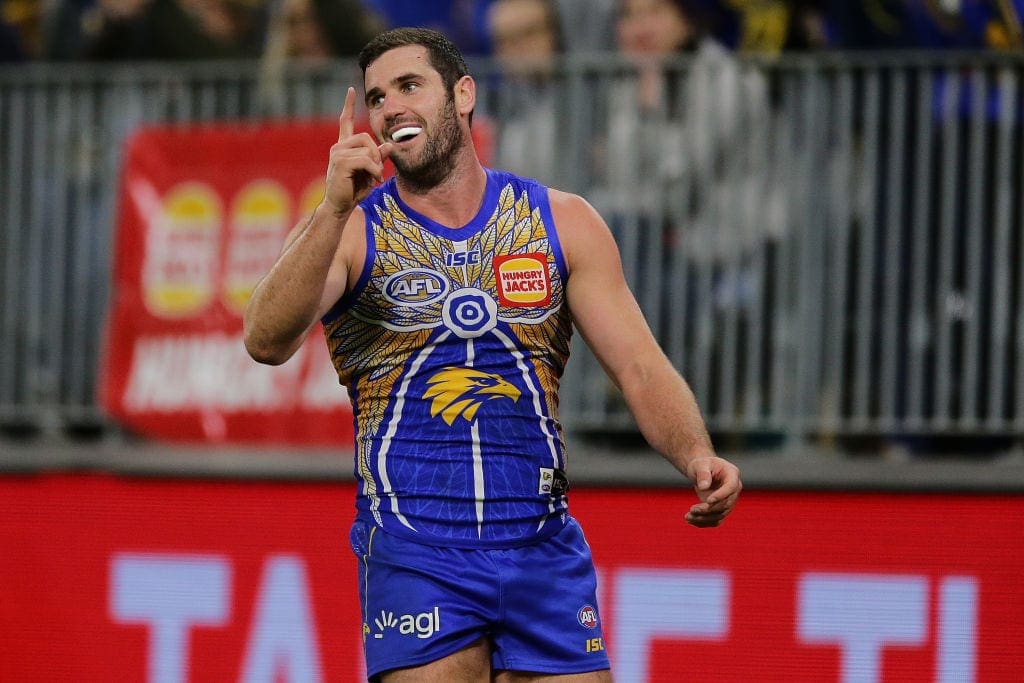 The Eagles would see greater investment from some of their later picks, with Pick 20 getting them premiership player Sam Butler in 2003, while current-listed Eagles champions Jack Darlin and Liam Ryan would join the club as the 26th overall pick in 2010 and 2017 drafts.
8: Paul Symmons
12: Shane Porter, Shane Sikora, Jaxon Crabb
20: Robert West, Sam Butler, Tony Notte, Tom Swift
26: Michael O'Brien., Daniel McConnell, Jack Darling, Liam Ryan
71: Jason Spinks
Western Bulldogs
Picks: 11, 21, 39, 67, 75
Western Bulldogs champion Brad Johnson is a prixzed selection for the Bulldogs, having joined the club as the 11th overall pick in 1993.
Johnson would play a club record 364 games in the blue, white and red, adding six All-Australian blazers and three best and fairest awards for his time at the Kennel.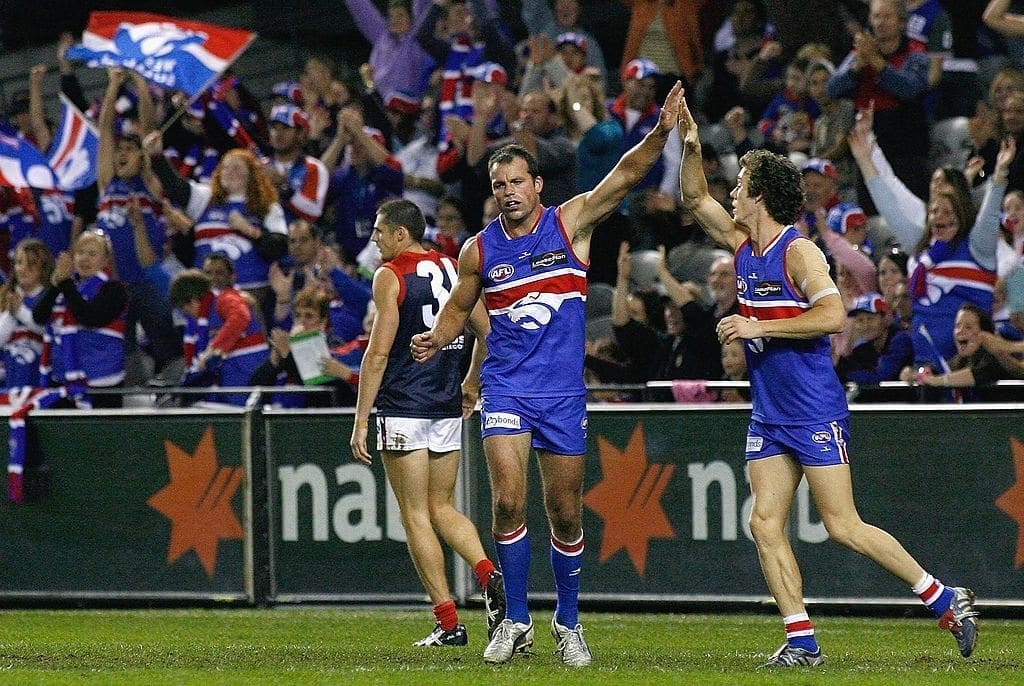 Pick 11 would also see the Dogs acquire Shaun Higgins and Andrejs Everitt in successive years, the former representative the Bulldogs in 129 matches.
11: Brad Johnson, Shaun Higgins, Andrejs Everitt
21: Anthony Reynolds, Nathan Hrovat
39: Michael Talia, Declan Hamilton
67: Shane Ellen
75: None