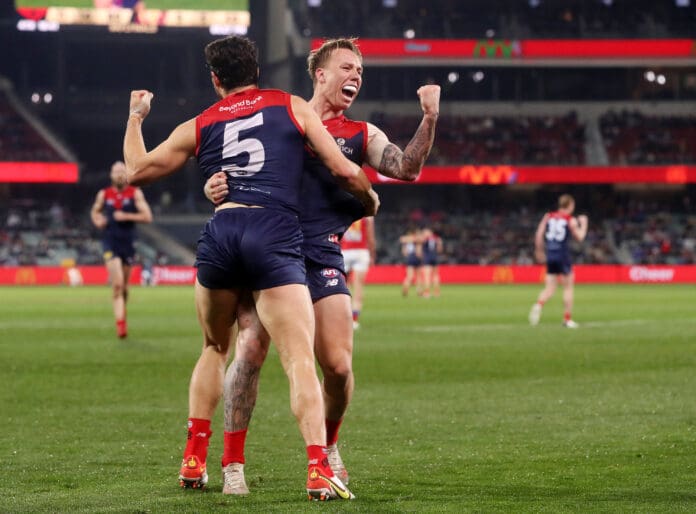 Melbourne's drought-breaking 2021 premiership has left the club in the best position it's been in for a number of decades.
However, like all teams, the Demons still have numerous issues to address as they look to replicate their success of yesteryear.
The club's senior coach has had to answer for his personal lifestyle choices this off-season, while there are also pressing on-field questions that require answers, including Sam Weideman's role in the side and Luke Jackson's ruck-forward balance.
We examine the five burning questions facing Melbourne in 2022.
Can they go back-to-back?
Melbourne's playstyle took the AFL by storm last year, causing opponent turnovers and capitalising in a fast-paced, devastating fashion similar to Richmond's secret premiership formula of years previous.
There's every chance the Demons are going to be able to challenge again purely based on their league-best gameplan, but the other key may be retaining their flag-winning list. And that's what they managed to do this off-season (and then some).
Aside from the retirements of Neville Jetta and Nathan Jones, who weren't major contributing factors to their 2021 campaign, Melbourne kept its star-studded list intact and, better yet, added ex-Saint Luke Dunstan - who was forced out of Moorabbin despite having had a career-best year - and a class of promising draftees to its arsenal.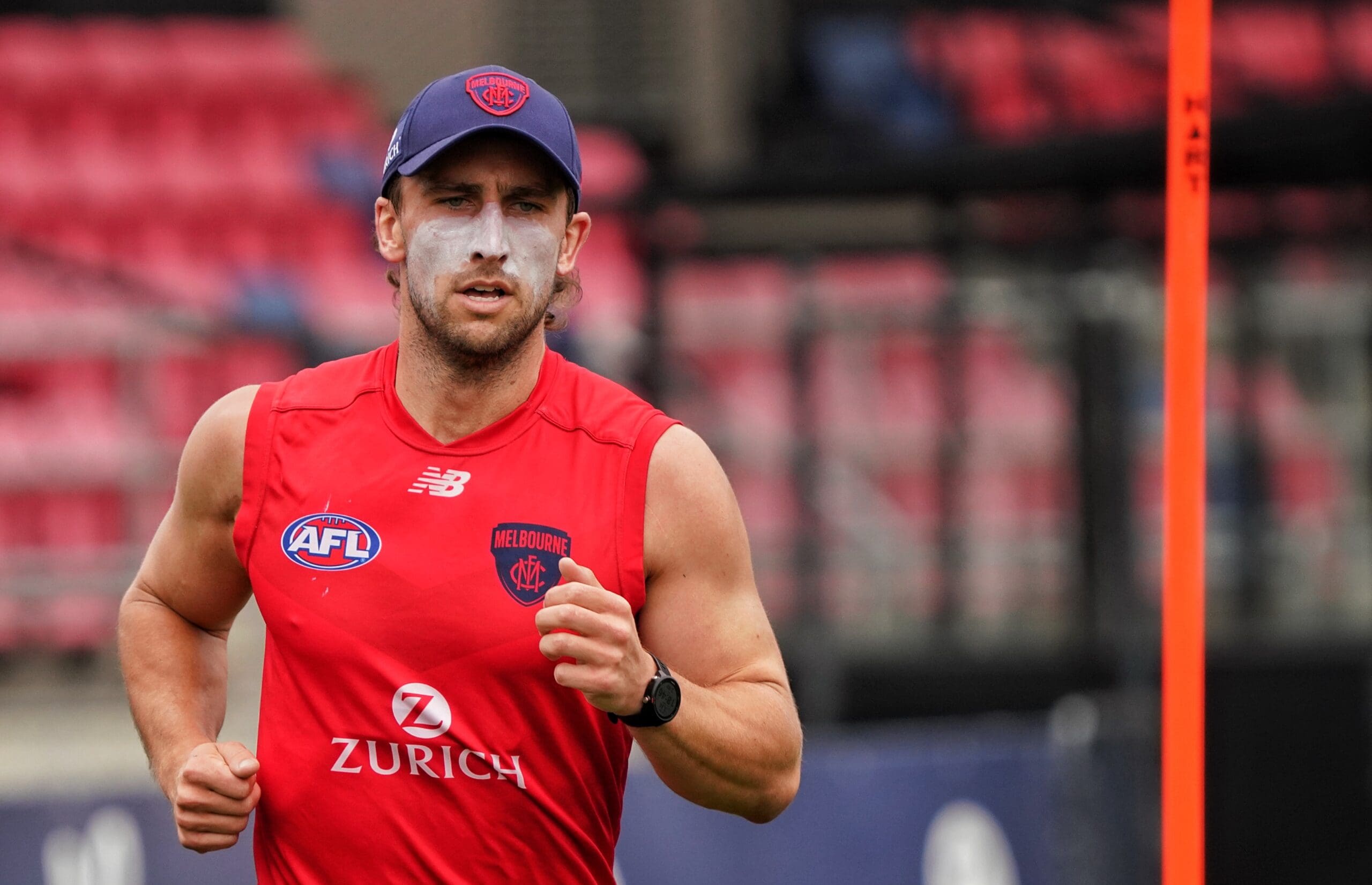 With its list seemingly having grown even stronger in recent months, Melbourne's extent of success in 2022 may be measured more so by the next burning question.
Will the off-season noise about Simon Goodwin impact their season?
After the Herald Sun's Michael Warner dropped a bombshell report about senior coach Simon Goodwin's reprehensible off-field behaviours, a dark cloud has hung over Simon Goodwin and some of the club's high-ranking officials to begin the year.
Despite the club's backing of Goodwin soon after the reports emerged, it remains to be seen whether these rumours will have a negative effect on the playing group heading into the new season.
But, whether or not the reporting on Goodwin's behaviour is true, the performance of his players clearly wasn't affected last season as the club went on to achieve premiership glory at Optus Stadium. So, why should it effect them this season?
Does the newly re-signed Sam Weideman fit into Goodwin's 2022 plans?
With Ben Brown, Tom McDonald and Bayley Fritsch heading Melbourne's elite forward-line, Weideman has felt like the odd man out in the last 12 months, playing just five games in 2021. However, despite rumours suggesting a contrary outcome, the 24-year-old re-signed for another two seasons.
So, how does the Eastern Ranges product fit into the Demons' forward-line puzzle?
SAM WEIDEMAN
Forward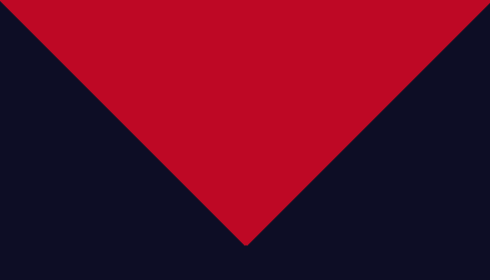 Melbourne

2021 SEASON AVG

8
Disposals

3.2
Marks

0.6
Goals
With Brown, McDonald, Fritsch and ruck-forward Luke Jackson all tipped to be best-22 mainstays going into this season, Weideman's fit in Melbourne's side is just as puzzling this year as it was last year.
Therefore, it would seem that any 2022 senior opportunities for Weideman may have to come as a result of a form slump or injury to one of the aforementioned forwards, as it's hard to imagine any coach looking to tinker much with a winning forward-line.
Which draftees could see the field this season?
It goes without saying that a premiership-winning side is hard to crack, and therefore we may not see many Demons debut this season. However, with defender Harrison Petty set to miss the opening weeks of the 2022 season and Adam Tomlinson looking to find his fit, Goodwin and his staff will be brainstorming replacements.
Enter rookie swingman Jacob van Rooyen.
van Rooyen, taken by Melbourne with the No. 19 pick in this past National Draft, could be in line for an early-season appearance due to his ability to play as a tall in both the forward-line and defence.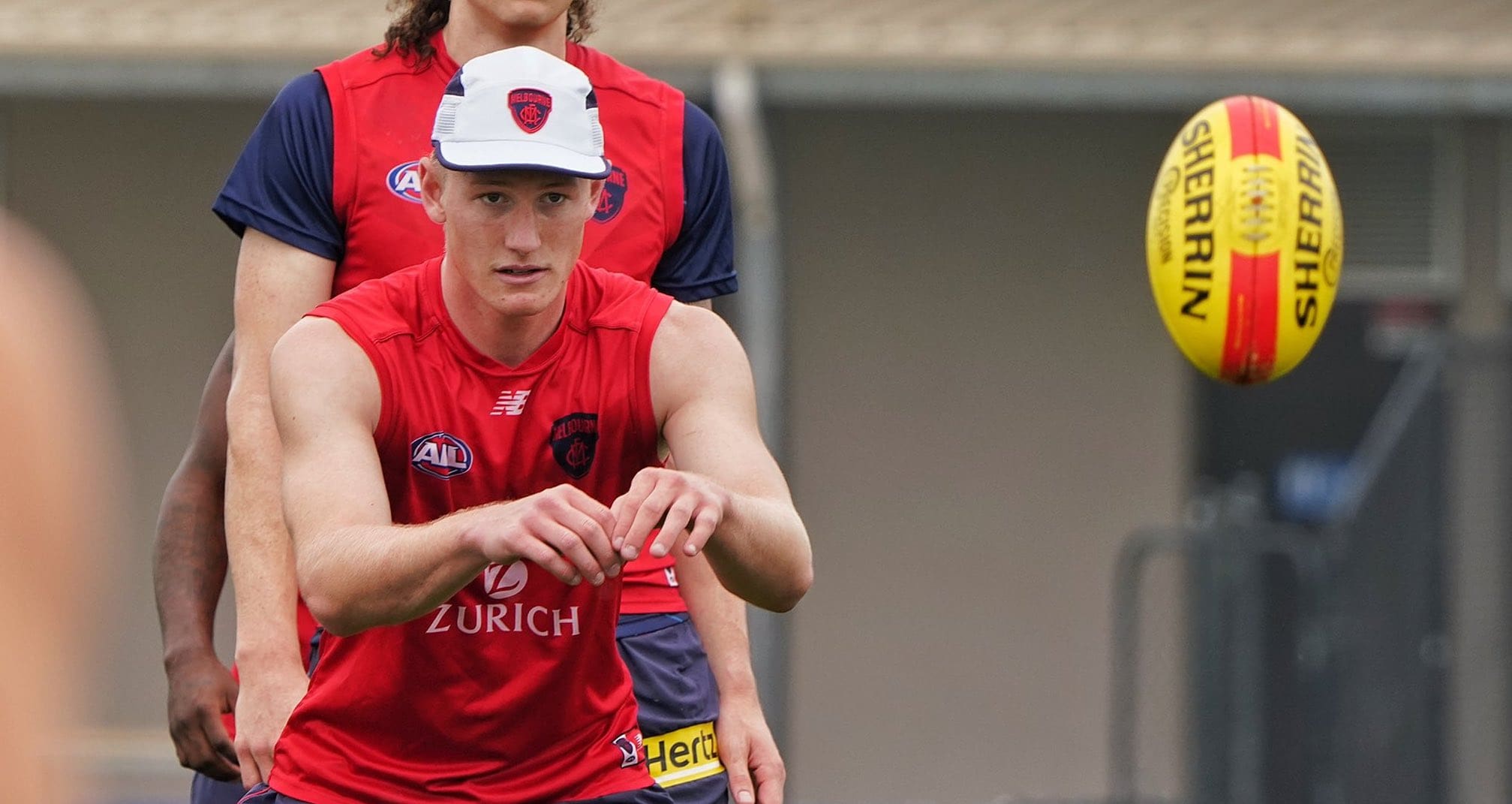 The Demons also nabbed Blake Howes, Taj Woewodin and Judd McVee last November, with Howes, a versatile midfielder-forward, perhaps the most likely of that trio to push for a senior game in his debut season.
How will Luke Jackson's ruck-forward minutes be split in 2022?
Jackson has been yet another positive revelation for the Demons, playing in 24 games last season (including all three finals), during which time he perfectly complimented skipper Max Gawn in the ruck.
The 20-year-old is physically imposing, marks well and is a good user of the ball, figuring to be an enormous part of Melbourne's 2022 plans.
LUKE JACKSON
Ruck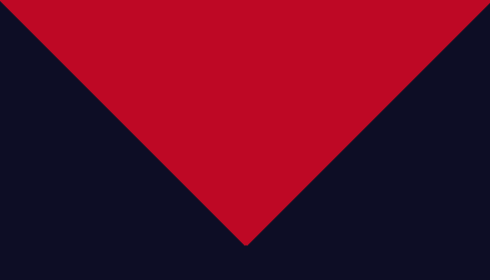 Melbourne

2021 SEASON AVG

12.8
Disposals

3
Marks

0.7
Goals
The only question is: will he spend more time forward or in the ruck?
The Demons would be foolish not to make use of Jackson's impressive tap-work, but with Gawn well and truly still in the fray, the West Australian may end up spending the majority of his time on the ground up forward, where he's just as likely to positively impact the game.
However, Jackson's time to shine in the middle will come soon enough, as he's tipped to eventually succeed Gawn (who recently turned 30) when he chooses to hang up the boots.