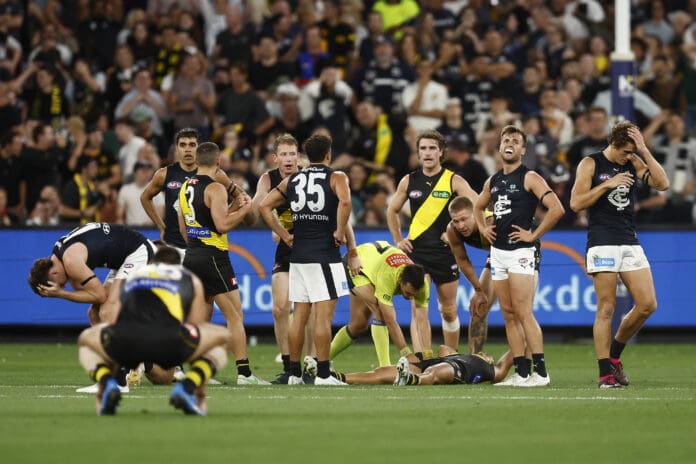 After Richmond drew with Carlton in the season opener, as sure as night follows day, the calls started to come thick and fast for the AFL to introduce extra time for deadlocked home-and-away matches.
Every footy fan's Twitter feeds last Thursday night were inundated with them, and over the weekend a healthy portion of talking heads in the media also backed the proposition.
It would be safe to assume that the majority of people supporting the advent of overtime are undoubtedly American-sport enthusiasts.
After all, the USA's big four of sports - the NFL, MLB, NBA and NHL - all have overtime for their regular season games.
But in the case of the MLB, NBA and NHL, which has each of its teams play 162, 82 and 82 regular-season games respectively, it's pretty ridiculous. With so many games, they could do with a healthy portion of draws. Does every single match really need a winner and a loser? You don't see any prominent soccer leagues around the world have extra time for their regular-season matches and their sport is the most prone to draws. Even America's own Major League Soccer has draws!
It's a cliched question, but a very appropriate one – why do we have to copy everything America does?
For over 150 years, since the first recognised Victorian football season took place in 1870, the draw has been one of three possible results for a team competing in an Australian football match, along with a win and a loss.
Besides, teams who play out a draw were given two hours to try and win, so if neither team is good enough to achieve that goal, why should they be given an extra couple of minutes to do so?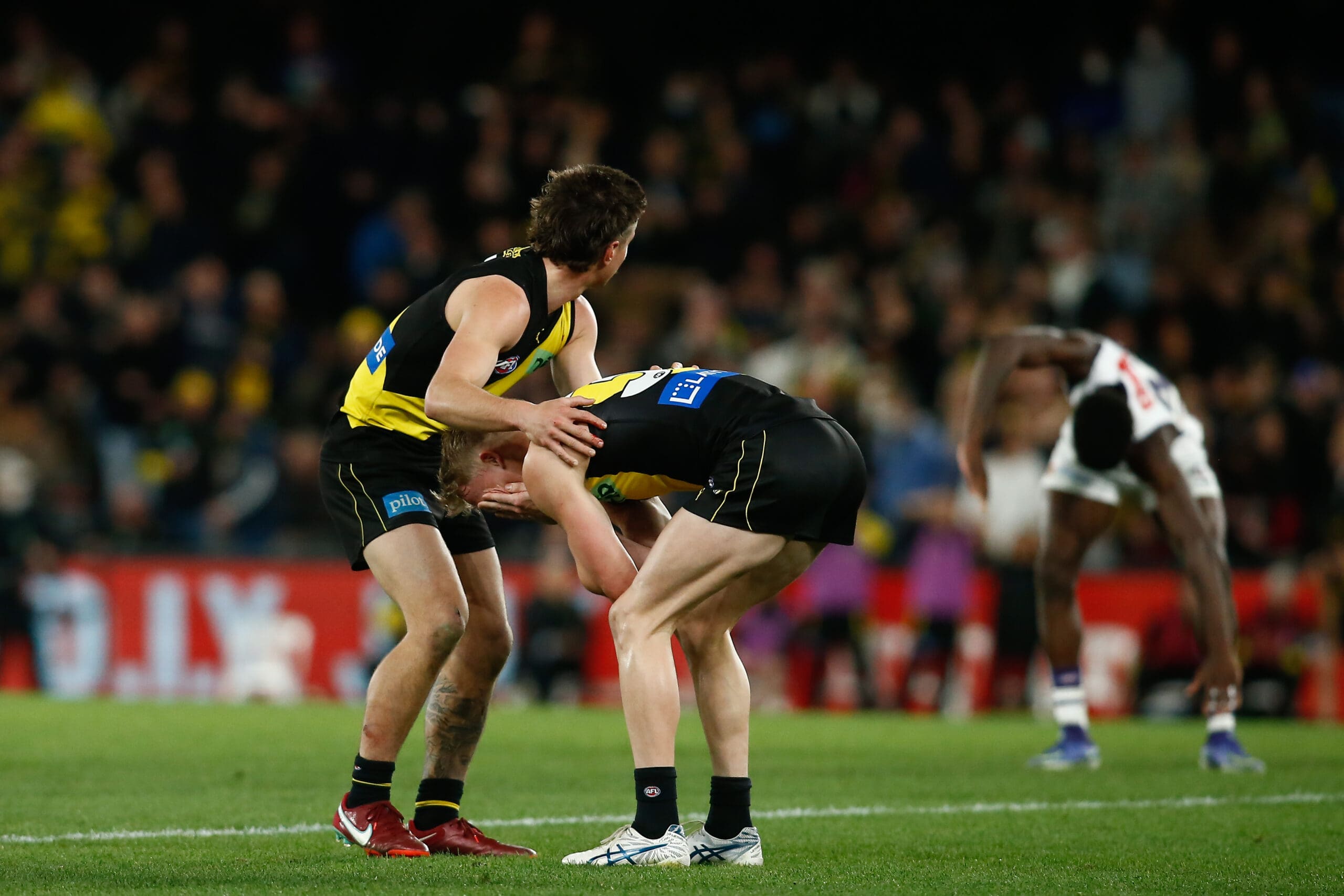 And given how rare draws are (there have been on average 1.3 per season since the VFL/AFL was established in 1897), why would there be a need to eradicate them?
Their infrequency adds a unique element to the great Australian game in that they almost serve as a joker in the pack for teams competing for a finals spot or, indeed, higher honours.
By nullifying a team's percentage (assuming they don't achieve the very rare feat of two draws in the same season), the two premiership points that a draw provides could end up being the difference between a finals berth for a team and its failure to make the top eight, thereby adding another layer of intrigue and excitement to the pointy end of a home-and-away season.
And there's also something beautiful about how players and fans at the ground react to a draw, especially when the ground is packed like it was last Thursday night. That stunned silence that descends on the stadium right after the final siren, followed by the lack of celebration from either side, lack of club theme song, and basic lack of knowing how to act, ensures confusion and bewilderment amongst those in attendance. And there's nothing wrong with that. It's actually great.
Not everything needs to make sense, and not everything needs a resolution. The uncomfortable sensation of being left in limbo is perfectly acceptable and reasonable, but not something that is compatible with the younger instant gratification generation that has had its collective brains fried by technology and social media.
The Coen Brothers used that principle brilliantly in the cinematic masterpiece No Country For Old Men, as did executive producer David Chase for the controversial ending to his legendary TV series The Sopranos.
The draw is an entrenched part of Australian rules football, and two points for each team is more than fair enough when it occurs. These basic facts won't be enough to quieten down the pro-extra-time lobby the next time we have a draw, but should ensure that a crucial element of the sport's history, tradition and competitions won't be going anywhere for the foreseeable future at least.