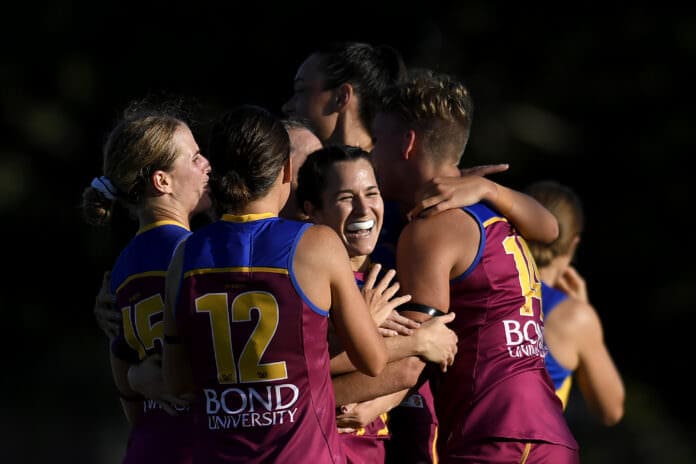 When Brisbane midfielder Ally Anderson runs out against North Melbourne on Sunday afternoon, she will become one of three players, alongside teammate Emily Bates and Crow Ebony Marinoff, to reach the 50 game milestone mark in the AFLW competition.
Anderson, drafted in 2016 ahead of the competition's inaugural season, has played all of her 49 games at the Lions, including the club's maiden premiership win in 2021.
Despite going on to be a two-time best and fairest winner and earning a spot in the 2019 All Australian team, the 27-year-old revealed that she had doubted herself throughout the early days of her career.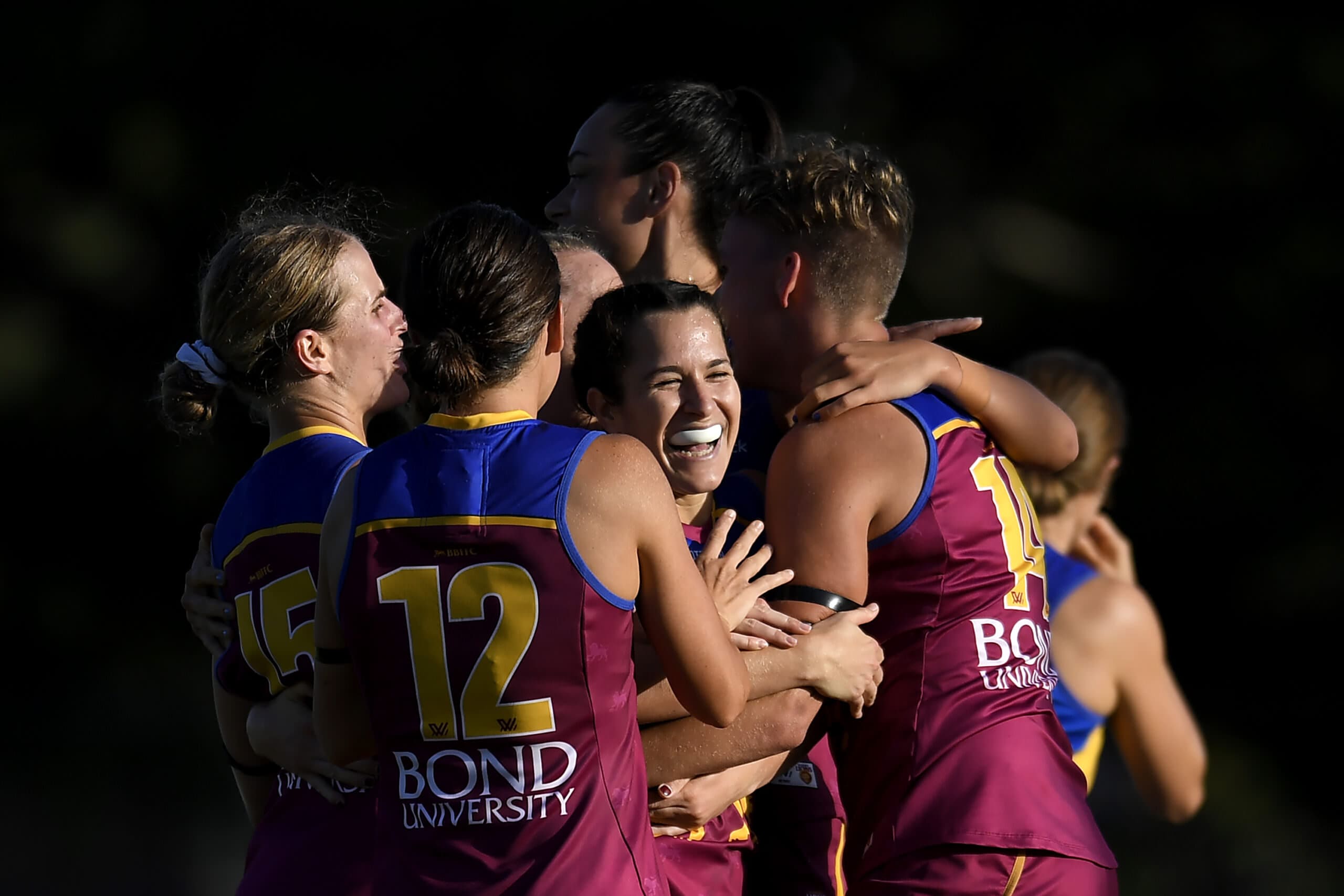 "I went to the US in my first pre-season. I had a pretty disappointing first year and that was a trip that was already booked before they even announced that the AFLW was going to be a thing," Anderson said.
"So, I was sort of like to Craig, yeah don't draft me ... I'm not putting my name into the draft. But he put faith in me and told me to put my name down in the draft and picked me and I got every game that year, but I was disappointed in my performance.
"I went away in the offseason and really worked hard on my fitness and doing lots of running and swimming and pretty much everything I could to get myself in better shape because I knew that I had more to give."
The 27-year-old, who joined the leadership group in 2022, has become a prominent leader at the Lions, including running cultural sessions with her teammates to share knowledge of her culture as a Ghungalu woman.
"I wanted it to be something that people would really take away and remember and really resonate with. It was five minutes before training and I would deliver you know, what's the difference between an acknowledgement and a welcome to country." Anderson explained.
"I really wanted to bring that cultural aspect and show everyone these amazing things that we had within our culture and everyone's loved it."
Anderson designed Brisbane's Indigenous jumper this year, which she will wear for her milestone match this weekend.
The Lions are currently sitting fourth on the AFLW ladder, with two matches against North Melbourne and the Western Bulldogs still to come. Anderson's teammate, and close friend, Bates will join her in the 50 game club, while at the Crows, Marinoff will make her own history when her side runs out against the Pies on Sunday.