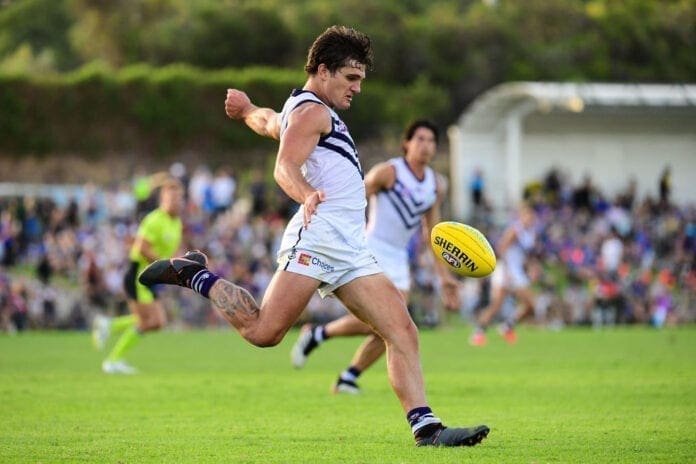 The Fremantle Dockers have confirmed three more changes to its playing list ahead of the 2021 season.
Lachie Schultz, Bailey Banfield and Brett Bewley have all been delisted, however the club is committed to re-draft the trio onto their rookie list.
"It's been a really difficult period for everyone in the AFL industry and we also acknowledge our players who have been caught in a bit of limbo," Executive general manager of football Peter Bell told the club website.
"We were given some clear direction around list composition and structures last week and the structure that we are favouring is a list composition of 36 on the primary list and up to six on the Category A rookie list.
"At this point in time, which will be reflected in List Lodgement 1, we have moved Lachie Schultz, Brett Bewley and Bailey Banfield off the primary list but we have given each of those players a commitment that we will re-rookie them.
"As is the case with many rookie listed players, including Ethan Hughes at Fremantle, there are no barriers to playing AFL football if you're on the rookie list.
"There is a process we have to go through and we look forward to welcoming Lachie, Brett and Bailey back onto our playing squad for 2021."
Meanwhile, Leno Thomas will be given another season as a Category B rookie.
"Leno made great progression in difficult circumstances through the second half of the year," Bell said.
"He really showed enormous development in the scrimmage matches we played for non-selected players, as well as showing some real personal growth in displaying the professionalism that's required at AFL level.
"It is with great pleasure that I'm able to announce that the club will be offering Leno a further year as a Category B rookie in 2021."