Sydney are reportedly planning to renew Buddy Franklin's contract before the end of the season.
Whilst this could leave the Swans in a vulnerable position should Franklin get injured, it is a risk that the club has decided is worth taking.
Franklin is now seen as a legend of the club after serving nine years on a $10 million contract. In the hopes of capturing his third flag, Frankin has declared that he wants to play on next season.
To accommodate for this, the club looks likely to give Franklin a massive price cut. Such a pay cut is allegedly set to see the superstar key forward on around $400,000 a year, according to The Age. 
This appears to be quite a slim salary for someone of his quality, having kicked 50 goals and making the All-Australian squad in 2021.
However, when considering the fact that Franklin is turning 36 next January, has his family set in Sydney, and will not attract any attention from rival clubs, the fee lands some understanding.
Seeming though the average salary for an AFL player excluding rookies is $389,000 a year, Franklin would appear to merely be an average player by sum.
Obviously, however, having kicked 51 goals last year and 29 thus far in 2022, Franklin is well beyond the mean of players in the league.
On top of this, the eight-time All-Australian is a leader and mentor for the many up-and-coming stars at the Swans, such as Logan McDonald.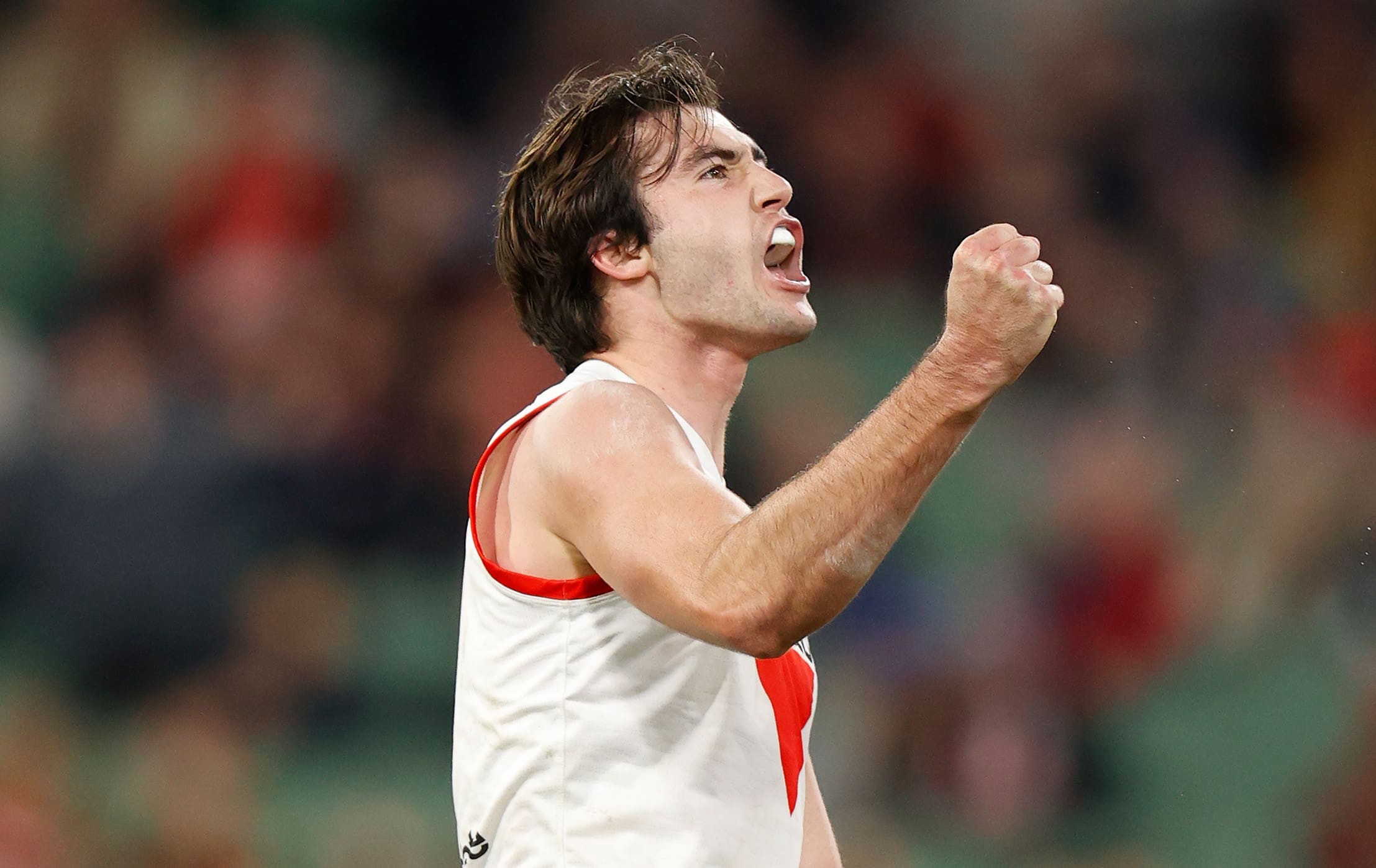 The salary which Franklin receives will also be dependent on how much the club has to pay their next generation of stars.
Players like Callum Mills and Chad Warner will demand more money in the future, reducing the cap space which the Swans can use to pay Franklin.
With his recent soft tissue history and his limited training, the Swans will likely give 'Buddy' the contract with an element of fear and worry.
But, they will also be hopeful that the best forward of his generation can help the red and the white to an elusive flag.
Franklin will play his 330th game this week against the Saints at the SCG this Saturday night.