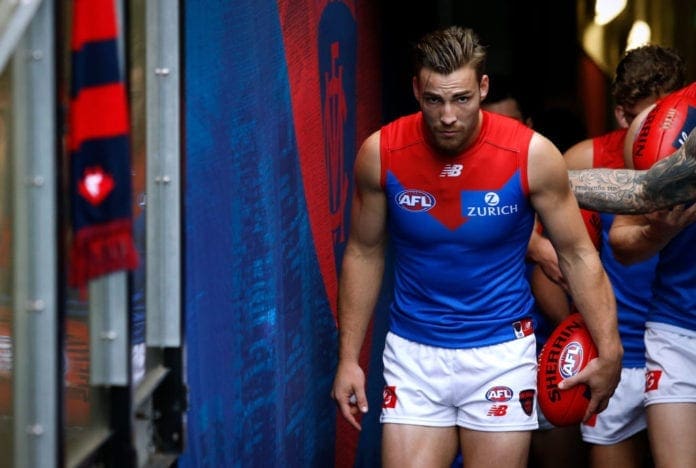 Max Gawn looks set to replace Jack Viney as Melbourne captain as early as this week with Max Gawn to be named his replacement. according to The Herald Sun. 
It comes shortly after Nathan Jones stood down from the role, with the co-captain format a direction many clubs have gone in and come out none the better for.
Often tension and angst grows to be too much and sees the venture fall down. And Melbourne have seemingly again chosen to part ways with the controversial system.
The Demons have been here before - in 2012 they appointed young talented Jack Grimes and Jack Trengove to the roles.
Grimes was delisted at the end of 2016 while Trengove was traded to Port Adelaide at the end of 2017 after playing just seven games in his final four years at the club.
So when the Demons decided to head down this road again in 2017, appointing Jack Viney to lead alongside Nathan Jones eyebrows were raised.
Melbourne legend David Schwarz says the move will make or break Viney.
"I don't have a problem with it at all. He won't crack the sh**s, he is a star," he told The Herald Sun.
"He will go to work and by all accounts he has had a good pre-season. It defines people when this happen."
Schwartz believes that the Demons may be looking for a more prolific face of the club.
"Melbourne might be looking for someone who is a bit more flamboyant. I think Jack is a doer. He might not be as much of a sayer. He is, Follow me, I will show you what to do...
"Max has great communication, he is good on the yap and he's more personable than Jack."
Melbourne coach Simon Goodwin said after his side's Marsh Cup opening win over Adelaide that an announcement on the new skipper is due in coming days.