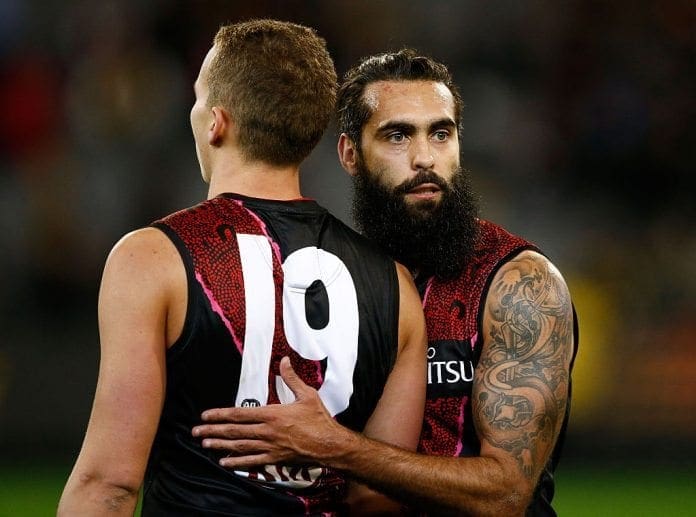 Delisted Bomber Courtenay Dempsey is keen to play on in 2017 after being discarded by Essendon at the end of this season.
Dempsey played 133 games in 11 seasons with the Bombers, but managed just 11 matches this season, before being delisted.
The 29-year-old has nominated for the pre-season and rookie drafts in a bid to extend his career, however, Dempsey's manager, Shane Casley, admitted there has been little interest.
"There was three or four clubs that showed interest in Courtenay this time last year but there has not been as many this year," Casley said.
"Maybe that is because he is a year older again, I do not know.
"There is still a few weeks between now and then couple of drafts so we will wait and see.
"A lot of clubs will be looking where they are at after the national draft into the pre-season and rookie drafts."
Dempsey was recruited to the Bombers with pick 19 in the 2005 National Draft.