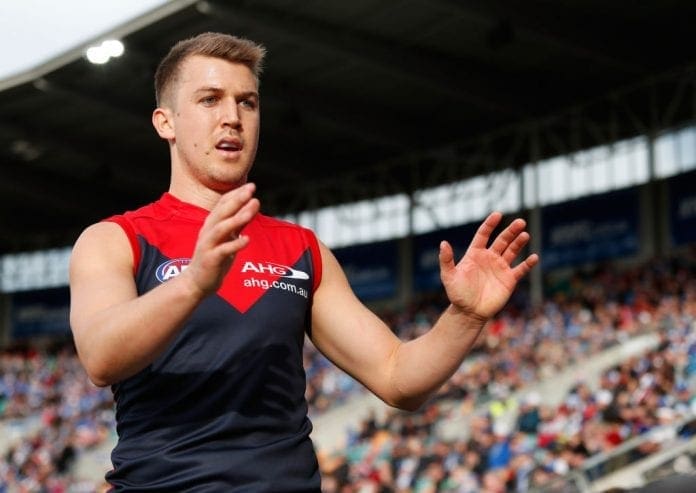 Former Melbourne co-captain Jack Trengove wants to play on, according to his manager Adam Ramanauskas.
The 26-year-old former pick No. 2 was axed by the club yesterday after playing 86-games for the Demons, including 42 games as captain. He was the youngest AFL captain in history when he was handed the reigns at 20 years and 154 days.
But his last three seasons at the Demons was plagued by injury, only managing to play seven games.
Trengove's manager Adam Ramanauskas said he would take a few days to come to terms with his axing before "working what the next plan is from there".
But Ramanauskas said Trengove was hoping be thrown a lifeline, adding "[he] definitely wants to play football".
"He's only just been given the tap on the shoulder so he needs a little bit more time to suss things out a bit," he said.
"It's a bit raw for him at the moment and clearly he's disappointed but at the same time he understands that's football."
Ramanauskas praised Trengove's attitude in the VFL as he came back from injury and believes Trengove still has something to offer "both from a performance and leadership point of view".
Trengove was delisted yesterday, along with Jake Spencer, Mitch White and Liam Hulett.